Trump Government Will Take Private Land to Build Border Wall, but Won't Provide Any Details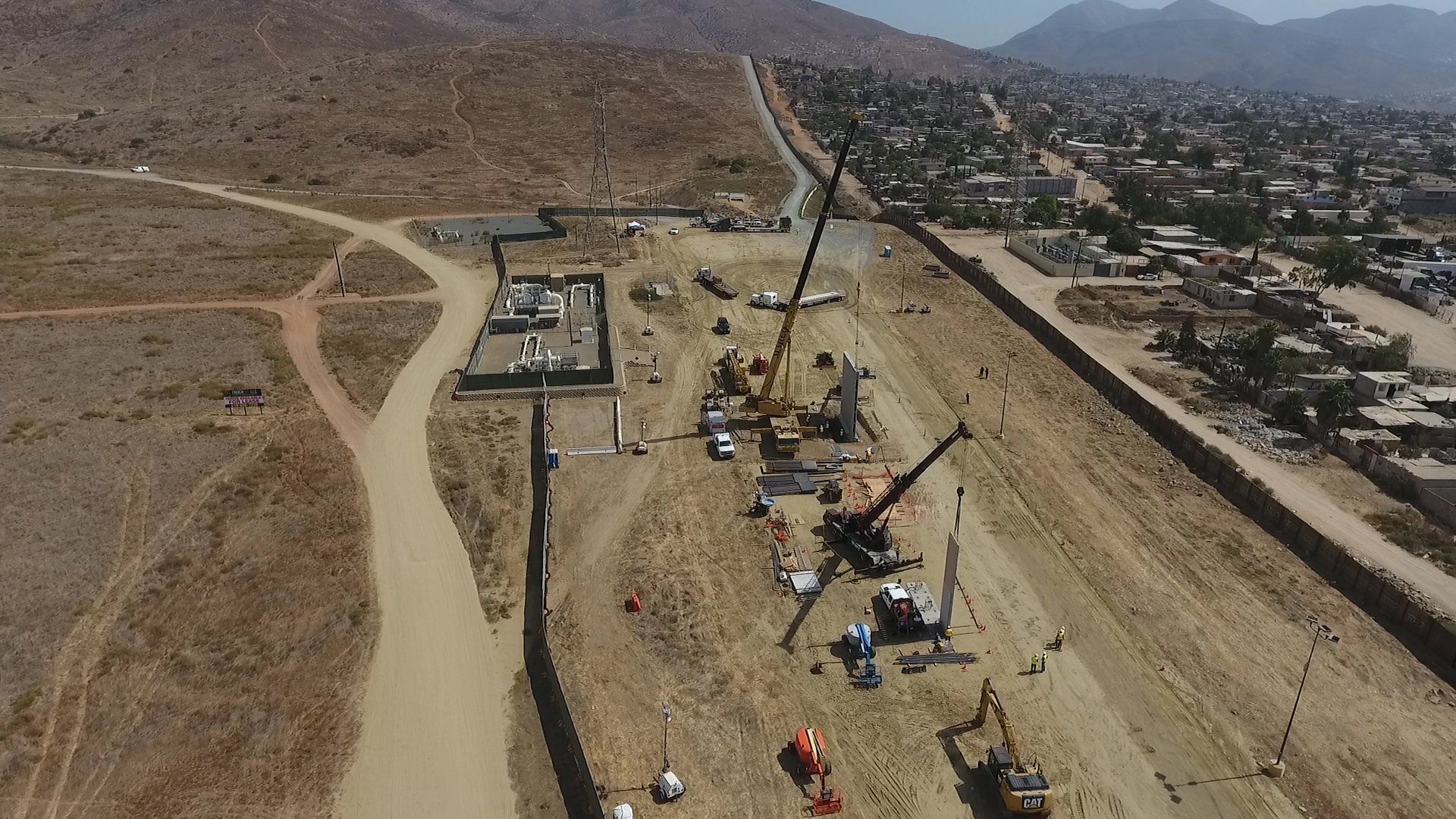 Donald Trump's administration has failed to give a clear indication as to how much the land acquisition for the long-promised U.S. Mexico border wall will actually cost, a report claims. According to a report released on Monday by Democratic staff of the Senate Homeland Security and Governmental Affairs Committee, the administration has not provided the committee with any "definitive real estate costs or requirements."
In addition, the report claims Trump's administration has not outlined how many U.S. citizen landowners will be affected by construction of the barrier, nor a timeline or costs for land seizure. "Despite the Administration's request for an initial down payment of $1.6 billion to pay for 74 miles of wall construction and replacement fencing in Fiscal Year (FY) 2018, the Administration cannot provide the Committee with any definitive real estate costs or requirements, cannot tell the Committee how many American citizens will have their land seized, and has no timeline for completing land acquisition efforts necessary to build the wall that President Trump has ordered," a release on the report stated.
"During a briefing to Committee staff, a U.S. Customs and Border Protection (CBP) official said that land acquisition posed an ongoing challenge and that title research may 'never be finalized,'" it added.
Given that an estimated two thirds of land where the U.S. Mexico border sits is privately or state-owned, the government will need to acquire or seize the land – in a move the committee suggested could pose problems.
Indeed, the report outlined issues experienced by Texas landowners who had had their land acquired by the government for border barriers currently in place – and were still waiting for compensation for the land almost a decade on.
As well as outlining problems for those landowners, the report suggested "Complications with previous fence deployment efforts, and planned staffing increases at the Department of Justice and CBP illustrate a point that DHS itself has made: 'Real estate acquisition for border fence construction is a very complex issue, particularly in Texas.'"
"Before spending billions of taxpayer dollars on the construction of a wall along the southwest border, CBP, DHS, and the President have an obligation to Congress – and to the American people – to address questions related to land acquisition that, to date, remain unanswered," it added.
The White House did not immediately respond to a request for comment.