Trump Administration Asks Congress to Reimburse The Taliban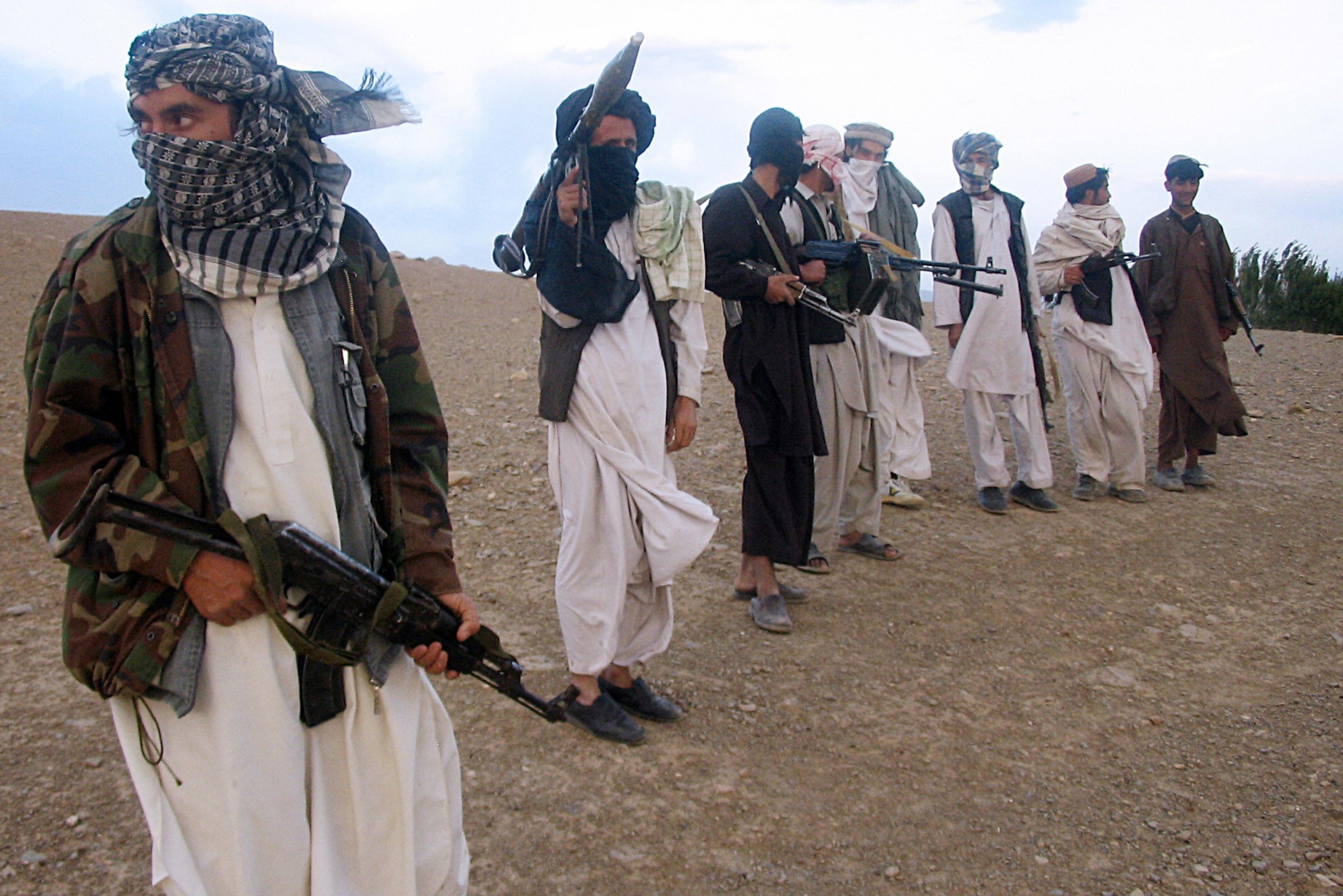 President Donald Trump asked Congress to pay the Afghanistan Taliban for the costs associated with attending peace conferences, according to a new report.
The Department of Defense asked Congress to reimburse members of the Taliban earlier this year for expenses incurred while attending a number of negotiations, according to House Appropriations Subcommittee on Defense Chair, Pete Visclosky.
The money would be used to cover transportation, lodging, food and miscellaneous supplies, Kevin Spicer, spokesman for Indiana Democrat Visclosky, told CQ Roll Call.
But, said Spicer, this request to pay the Taliban with U.S. money "would implicate provisions of law concerning material support to terrorists, the Taliban's ongoing offensive operations against U.S. service members, and their continuing lack of acknowledgement of the government of Afghanistan or the rights of women in Afghan society."
Instead, the subcommittee approved a $690.2 billion defense spending bill for fiscal year 2020 that explicitly prohibits the government from reimbursing the Taliban for attending any meeting "that does not include the participation of members of the government of Afghanistan or that restricts the participation of women."
Steve Ellis, executive vice president of Taxpayers for Common Sense, told Roll Call that the funding request felt like a headline ripped from satirical newspaper, The Onion.
"Even if you leave aside that they are still conducting operations against our interests and allies, having to pay for someone to be at the table undercuts our bargaining position and demonstrates their lack of enthusiasm for a deal," Ellis said. "I'm sure the Taliban would like whatever cash we're willing to give them, but it's not like they aren't able to continue funding their fighting. How about using some of that cash instead of American taxpayer dollars."
Since October 2018, Washington has held six meetings with the Taliban in Qatar as part of its efforts to come to a peace agreement and eventually exit Afghanistan, ending the longest war in U.S. history.
The meetings, however, have not yet been successful as the Taliban say they will not agree to a ceasefire until all foreign forces leave Afghanistan and will not accept the current Afghan government.
The Taliban, who once harbored Osama Bin Laden, are considered an insurgent organization and reportedly make an estimated $800 million each year from trafficking in the drug opium. The group ruled over Afghanistan from the 1990s until the U.S. invaded the country in 2001.
The Pentagon did not immediately respond to requests for comment.