Trump Administration to Triple Size of Tent Camp for Immigrant Children
The Trump administration said on Tuesday that it plans to triple the amount of space at a tent camp used to house immigrant children in the desert outside El Paso, Texas, to accommodate the growing number of Central American children arriving at the U.S.-Mexico border.
The U.S. Department of Health and Human Services (HHS) made the announcement on Tuesday, saying it would more than triple the number of beds—from 1,200 to as many as 3,800—at the camp based at the Tornillo-Guadalupe Land Port of Entry, according to The Washington Post.
The temporary beds are expected to stay open until December 31, with as many as 1,400 spaces expected to be placed on "reserve" to be made available as needed, CNN reported.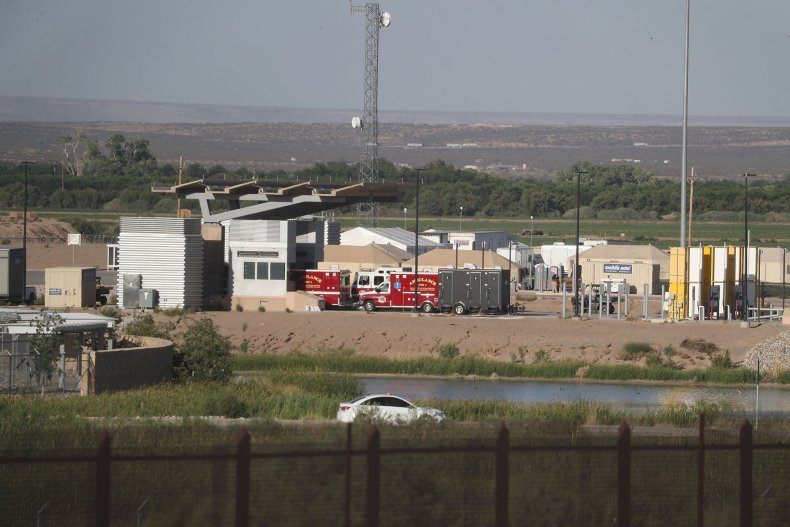 Last June, the Trump administration set up the camp in response to growing numbers of children being taken into federal custody as the government's "zero tolerance" family separation practice was in full swing.
The widely condemned policy saw around 2,500 immigrant children separated from their parents until President Donald Trump rescinded the rule on June 20 after facing outrage from across the country.
Hundreds of people had gathered at the Tornillo-Guadalupe Port of Entry days before the policy was rescinded to protest the rule, over which the White House has continued to face scrutiny.
In a statement, Kenneth Wolfe, spokesperson for the HHS's Administration for Children and Families, said the decision to expand the camp was not connected to the family separation practice but was made in response to a surge of arrivals at the border.
"'Family separations' resulting from the zero-tolerance policy ended on June 20, 2018, and are not driving this need," Wolfe said, according to The Washington Post.
He said HHS officials have "worked round the clock to add beds or add shelters to avoid any backup [at the border]."
The HHS spokesperson also told the Post that the agency currently has 12,800 minors in its custody, the highest number ever, with children spending an average of 59 days in HHS custody, up from the 51-day average seen in 2017.
The HHS department has not immediately responded to a request for comment from Newsweek.