Trump Administration Trying to Block Protests Outside White House and Site of Martin Luther King's 'I Have a Dream' Speech
A new proposal by the Trump administration would seriously limit the number of protests in Washington, D.C., and bar demonstrations outside parts of the White House and the National Mall altogether.
The plan, introduced by the National Park Service in August, would restrict protesters from gathering along the north sidewalk of the White House. Demonstrations are often held in that area, directly in front of the North Lawn near Lafayette Park. People have been lining up in that area for over 50 consecutive nights of protests, which have featured celebrity speakers like Rosie O'Donnell, Kathy Griffin and Stormy Daniels's lawyer Michael Avenatti.
The proposal would also stop protests at some of the most iconic locations in the nation's Capital, including the National Mall where Martin Luther King Jr. delivered his famous "I have a dream" speech. Demonstrators would also be blocked from protesting on certain portions of Pennsylvania Avenue, most notably outside the Trump International Hotel.
The plan would also make it easier for police and security to shut down demonstrations.
"Citizens from the United States and around the world come to these areas to participate in American democracy, celebrate freedom, and experience our nation's history and culture," the proposal reads.
"The [National Park Service] intends these changes to provide greater clarity to the public about how and where demonstrations and special events may be conducted in a manner that protects and preserves the cultural and historic integrity of these areas," the document states.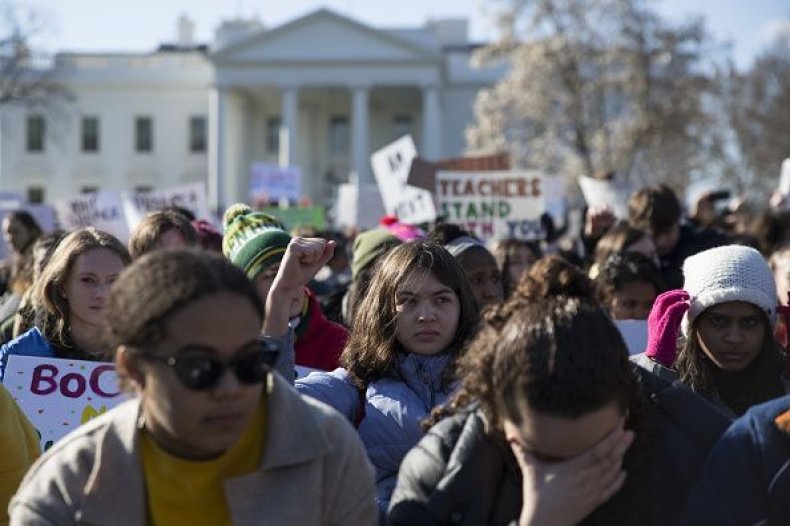 The proposal argues that demonstrations cost the federal government a significant amount of money and as a result permit fees may be raised to include "cost recovery." The move could hinder protests by groups that cannot afford to pay the application fees.
The National Park Service is also considering changing the number of people that can participate in a protest event without a permit. Right now up to 500 people can demonstrate at Franklin Park without a permit, but that number could shrink if the proposal is passed.
High-profile protests have become a common occurrence in Washington, D.C., during Donald Trump's presidency.
The Women's March, which began with Trump's inauguration in 2017, brought thousands of women to the Capitol to rally for women's rights. March for our Lives brought an estimated 800,000 protesters to Washington, D.C., this year as people from across the country challenged lawmakers for more gun control legislation.