Trump Administration Using Children 'as Bait' to Catch Undocumented Immigrants, Lawsuit Says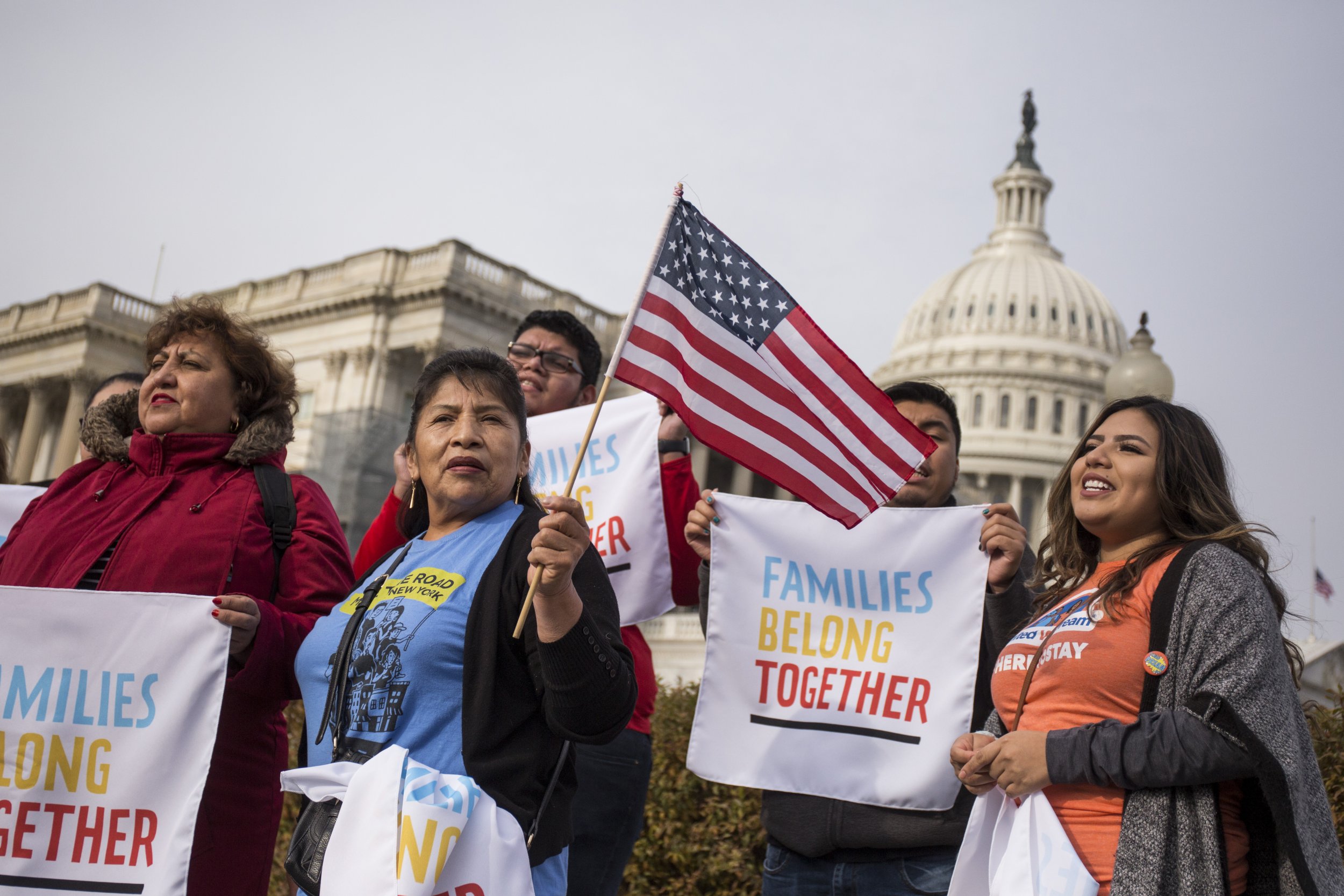 The Trump administration has been accused of using immigrant children as "bait" to arrest the undocumented immigrants sponsoring them, a class action lawsuit filed on January 18 by immigration advocacy groups shows.
The lawsuit, which was filed on behalf of more than 10,000 children who have been held under federal custody, describes how children in the Office of Refugee Resettlement's (ORR) care have been left languishing in shelters for months due to a "completely arbitrary" and "seemingly endless" vetting process that "places them at heightened risk for arrest by federal immigration authorities."
In one case, the Southern Poverty Law Center, which presented the case alongside the Legal Aid Justice Center and law firm Sterne, Kessler, Goldstein and Fox PLLC, said a 17-year-old Guatemalan boy identified only as E.A.X. had been taken into federal custody after entering the U.S. with his two younger brothers.
The boy's father, who lived in Nebraska with his wife and their son, had begun the sponsorship process for his three children, who were separated after E.A.X. was transferred to a staff-secure facility in northern California after a "disciplinary incident."
As a precondition to E.A.X.'s release, the 17-year-old's father was asked to submit his fingerprints to ORR. However, just three days after submitting his information, E.A.X.'s father was pulled over while driving to work by Immigration and Customs Enforcement agents and subsequently deported to Guatemala.
"After E.A.X. found out that his father had been deported as a result of submitting fingerprints to sponsor him, E.A.X. felt guilt-ridden and devastated," the lawsuit states.
Then, after E.A.X.'s two other detained brothers were released to their stepmother, the 17-year-old was unable to join them due to his being in a higher security facility. The lawsuit states that as a "result of his prolonged detention, the restrictive nature of the staff-secure facility, the separation of his brothers, the release of his brothers and the deportation of his father, E.A.X.'s behavior became more erratic," with the teenager becoming involved in a "number of minor incidents," which further decreased his chances of being released.
The 17-year-old's condition worsened when he learned that his stepmother was considering withdrawing from the sponsorship process due to the "burdensome policies" enforced by the ORR. "E.A.X.'s emotion and psychological condition further deteriorated and he attempted suicide," the lawsuit states.
"Instead of working to release E.A.X. to a sponsor as quickly as possible, or alternatively place him in a facility where his mental health needs could be adequately met, ORR transferred E.A.X. to the Yolo County Detention Facility, its most secure and jail-like detention facility in the United States, where his freedoms are even further curtailed, and he is surrounded by other children who have similar difficulties adjusting to prolonged detention," the lawsuit states.
In addition to the numerous cases that the lawsuit identifies, the SPLC has said that a recently leaked government memo confirms that the Trump administration has implemented policies including its "zero tolerance" child separation practice and allegedly sharing information with the Immigration and Customs Enforcement agency in its bid to crack down on undocumented immigrants.
"In April 2018, ORR entered into a memorandum of agreement (MOA) with DHS. Under the agreement, ORR began to share with ICE the information it gathered during the family reunification petition process about sponsors and others living in the household," the SPLC has said on its website.
"The documents demonstrate that this policy is a part of the same strategy as the infamous family separation policy, and that the government knew it would result in fewer sponsors coming forward and children remaining in custody for longer periods of time," it states.
"If the president is really interested in taking on a crisis in regard to the immigration situation—this is one he has the power to solve, since his administration created it," said Mary Bauer, deputy legal director for the SPLC's Immigrant Justice Project, in a statement shared on the organization's website. "We have over 10,000 children in custody right now because this administration is using them as bait. This deplorable, deliberate policy means that these children are languishing in detention for months at a time."
The SPLC said that while the lawsuit was originally filed last August in the federal district court in Alexandria, Virginia, on behalf of a group of young people being held there, the U.S. has reached a "crisis level" for the "alarming number of children that continue to be held for long periods of time."