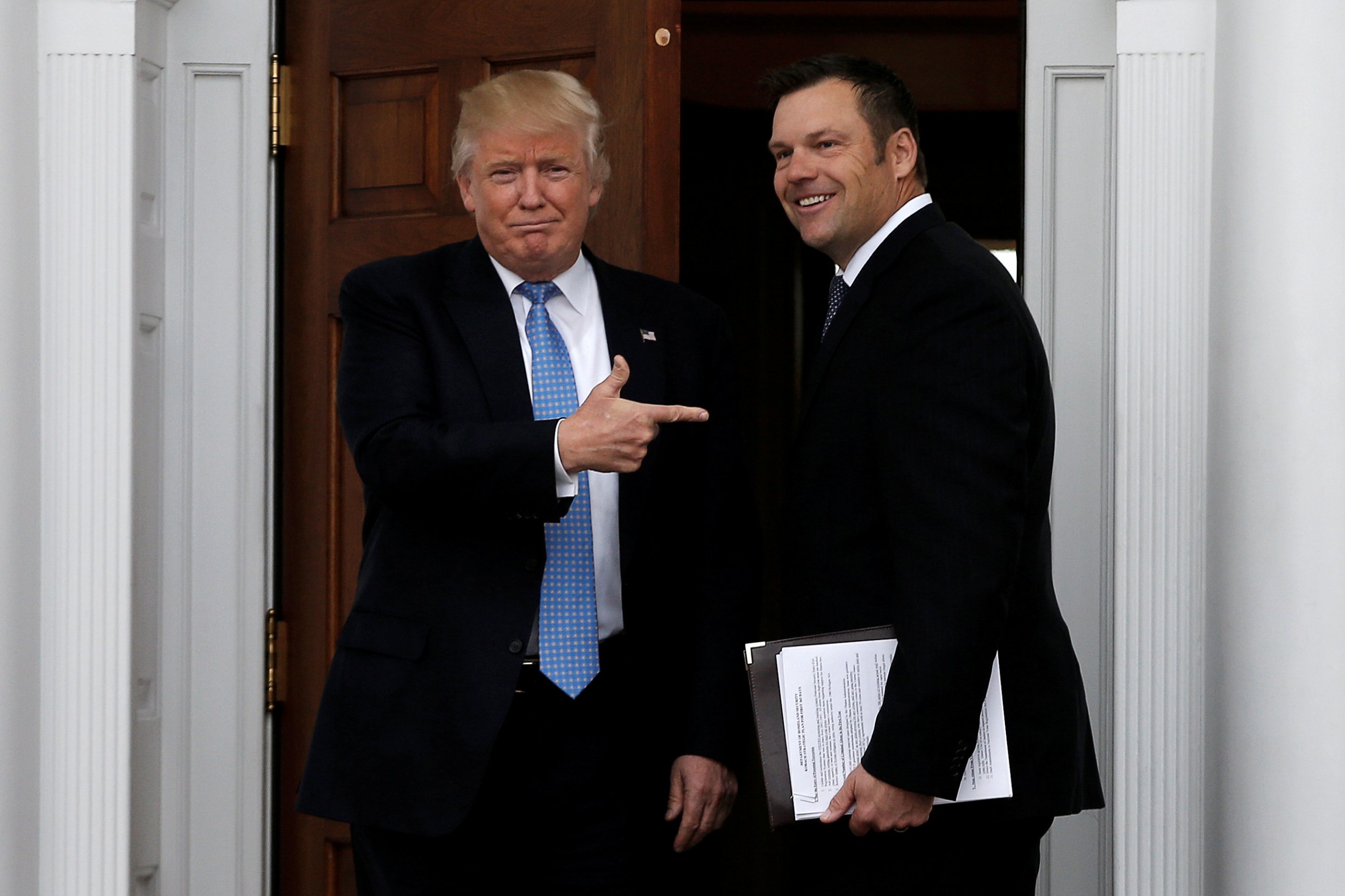 The vice-chair of President Donald Trump's embattled commission on voter fraud wants to amend federal law to impose stricter requirements on voter registration, according to a leaked email.
Kris Kobach, who effectively leads the Presidential Commission on Voter Integrity —Vice-President Mike Pence is its chair—wrote an email to Trump transition team member Gene Hamilton on November 9, 2016—the day after the election—in which he mentioned proposed amendments to the law.
The email, first published by Huffington Post on Friday, indicates that Kobach wants to amend the National Voter Registration Act (NVRA). Passed in 1993, the NVRA aims to increase voter registration: Its provisions include requiring that motor vehicle and public assistance agencies provide voter registration opportunities, and allows for registration by mail.
"I have some [information on legislation drafts] already started regarding amendments to the NVRA to make clear that proof of citizenship requirements are permitted (based on my ongoing litigation with the ACLU over this)," wrote Kobach in the leaked email.
Read more: Trump's newest adviser helped make voter suppression a core GOP principle
Kobach, the Kansas Secretary of State, passed a law in his state in 2011 that required voters to show proof of citizenship when they registered to vote. Kobach said that the law was intended as a guard to stop illegal immigrants from voting. "Even if it's just a handful of votes, it's still a huge injustice. Every time an alien votes, it effectively cancels out a vote of a U.S. citizen," Kobach told the Daily Signal in September 2016.
The American Civil Liberties Union (ACLU) sued Kobach, saying that the law violated the NVRA. In October 2016, a U.S. court ruled against Kobach's law and ordered Kansas to register more than 20,000 voters who had previously been blocked.
A July email from Kobach's attorney, Garrett Roe—which was sent to the ACLU and filed in the court documents—claimed that the amendments mentioned by Kobach in the November 9 email only referred to possible drafts, which were never actually passed, according to the Huffington Post.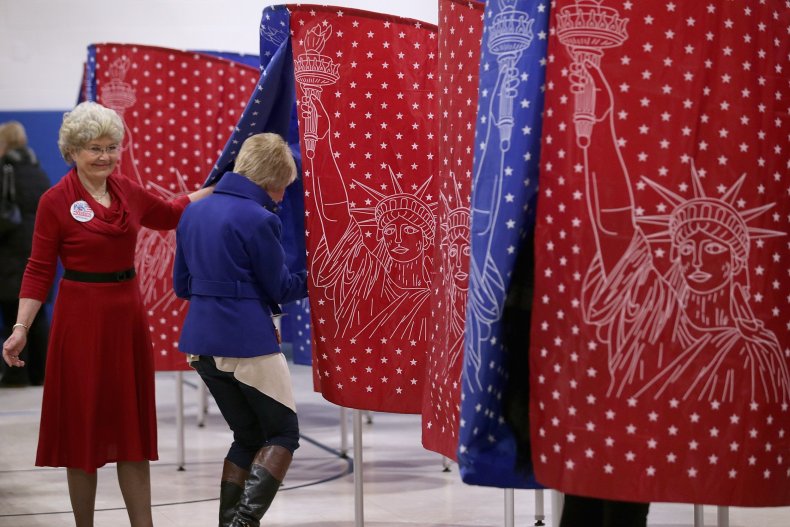 President Trump has previously claimed, without evidence, that there was significant voter fraud in the 2016 election. He tweeted in November 2016 that he had defeated Democrat rival Hillary Clinton in the popular vote— the overall number of votes cast —"if you deduct the millions of people who voted illegally."
Kobach has backed Trump's claims. "I think the president-elect is absolutely correct when he says the number of illegal votes cast exceeds the popular vote margin between him and Hillary Clinton at this point," Kobach said in November 2016.
President Trump created the Presidential Commission on Election Integrity in May, and Kobach was named as vice-chair. The purpose of the commission is to "study vulnerabilities in voting systems used for federal elections that could lead to improper voter registrations, improper voting, fraudulent voter registrations, and fraudulent voting."
The commission is yet to discover evidence of widespread voter fraud and other research has shown that the problem was not a major factor in the 2016 election. Analysis by the nonpartisan Brennan Center for Justice found that, across 42 jurisdictions in 12 states—accounting for a total of 23.5 million votes—there were just 30 incidents of suspected noncitizen voting, which equates to 0.0001 percent of votes in those jurisdictions.
Trump's commission has also run into difficulty after requesting confidential and sensitive voter data from all 50 U.S. states. Many states have refused the request, with Democrats claiming that the president is trying to intimidate voters. Trump lashed out at the non-complying states on July 1.
Currently, voters are not required to show proof of citizenship on registration, but must affirm in writing that they are a U.S. citizen. Falsely claiming U.S. citizenship can result in heavily penalties and mean that the offender can be deported from the United States with no opportunity to return.