Trump Wants $4 Billion To 'Detect, Defeat, and Defend' Against North Korea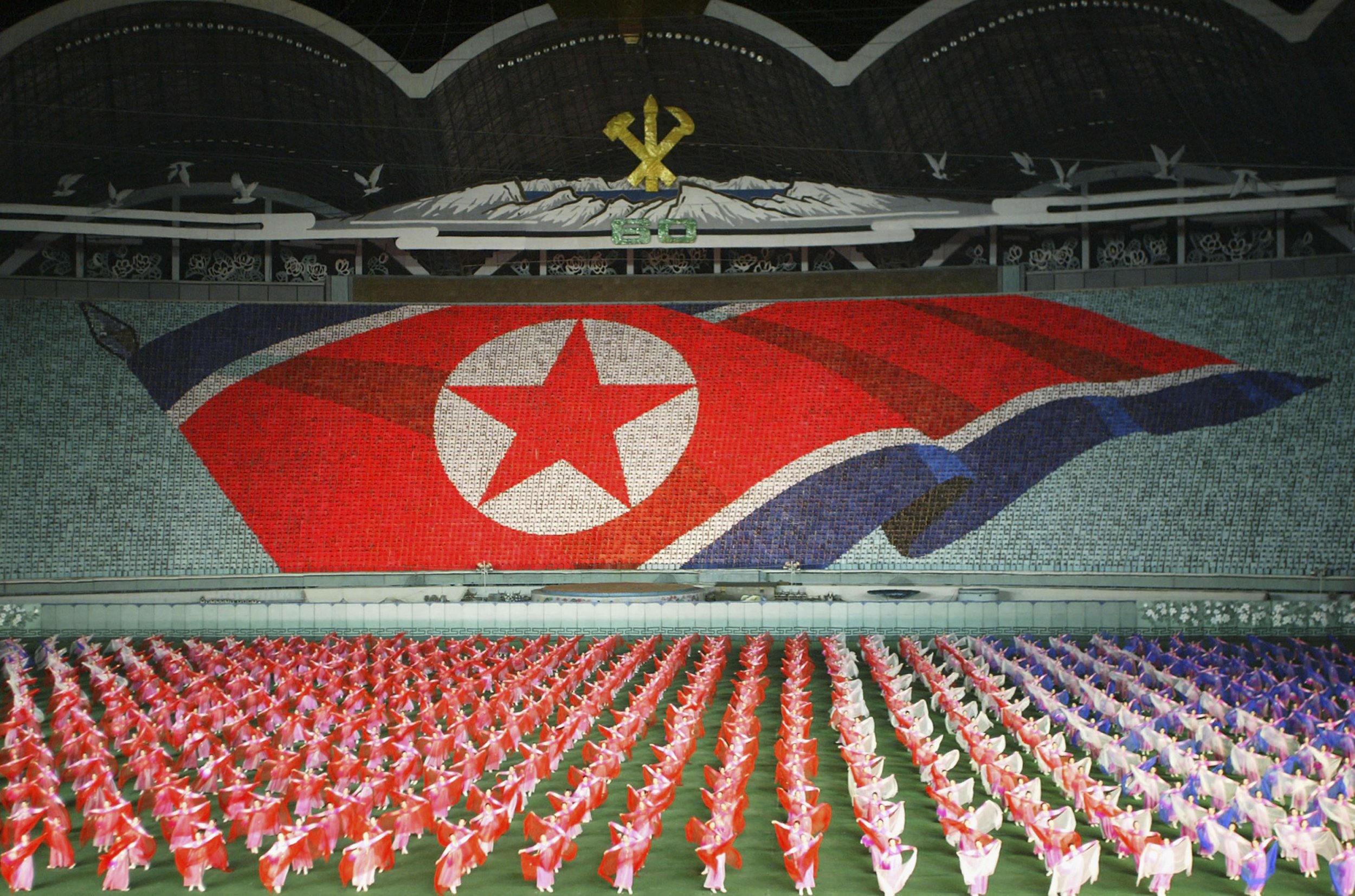 President Donald Trump asked Congress for another $4 billion to counter North Korean threats, as he is expected to arrive in South Korea on Tuesday.
"This request supports additional efforts to detect, defeat, and defend against any North Korean use of ballistic missiles against the United States, its deployed forces, allies, or partners," Trump wrote in a letter to Congress.
Trump is currently on a two-week long tour in Asia, and has made North Korea and their nuclear and missile programs the focus of his trip.
Before his arrival in South Korea, the state-run North Korean media told Trump to stop his "foolish remarks" or face "merciless punishment."
"If the U.S. misjudges the DPRK's toughest will and dares to act recklessly, the latter will be compelled to deal a resolute and merciless punishment upon the former with the mobilisation of all forces," the statement, first published in the newspaper Rodong Sinmun on Sunday, reads.
North Korea's threat could have led Trump to request an additional $4 billion on top of the $9.9 billion for missile defense for the year ending September 30, 2018, Reuters reported.
Moreover, Trump is asking for a total of an additional $5.9 billion, including $700,000 to repair damaged Navy ships like the USS Fitzgerald and USS John McCain, and $1.2 billion for increased troop levels in Afghanistan and Trump's strategy to deploy 3,500 more troops to South Asia, according to Reuters.
The request Trump is making will push overall spending for the Pentagon's budget.
The House Appropriations Committee is reviewing the request and will make their decision before the current spending resolution expires on December 8, POLITICO reported.
The Republican leaders of the Senate and House of Representatives Armed Services Committees, Senator John McCain of Arizona and Representative Mac Thornberry of Texas, told Reuters that they welcomed the request and "looked forward to giving it the serious consideration it deserves."
"This request also underscores the threat posed by the rogue North Korean regime and the urgent need to boost our missile defense capabilities to meet it," McCain and Thornberry said in a statement.