The Department of Justice is considering subjecting state and local officials to criminal charges if they implement or enforce so-called sanctuary policies that bar jurisdictions from cooperating with immigration authorities. Immigration advocates argue such a move would be illegal.
Department of Homeland Security Secretary Kirstjen Nielsen made the disclosure Tuesday during a Senate committee hearing on the department's operations.
"The Department of Justice is reviewing what avenues might be available," Nielsen said. "The context of this is of course not only putting my [Immigration and Customs Enforcement] officers at risk, but also finding an efficient and effective way to enforce our immigration laws."
She said it's safer for immigration agents to do their jobs if they have the assistance of local and state jurisdictions.
The Justice Department's review follows a chilling warning earlier this month from the acting director of Immigration and Customs Enforcement, Thomas Homan, who said California would feel the wrath of his agency because of its decision to become a sanctuary state. Homan also called for local and state elected officials to be charged with federal crimes for adhering to sanctuary policies.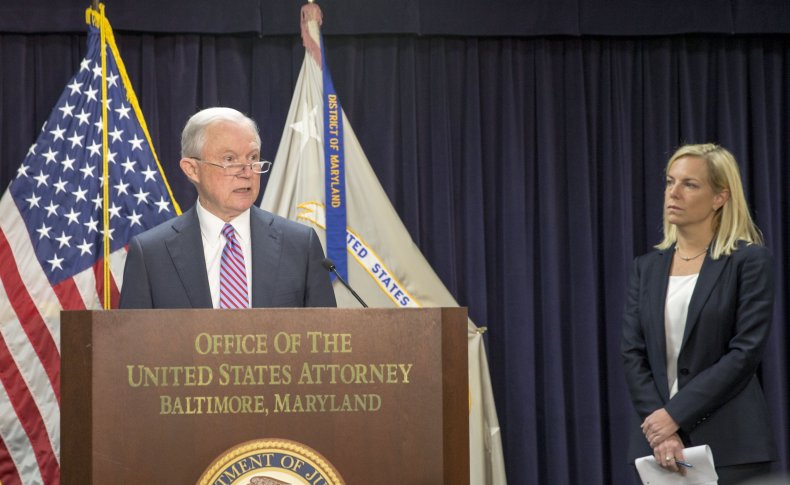 "We gotta take [sanctuary cities] to court, and we gotta start charging some of these politicians with crimes," Homan said during an interview with Fox News's Neil Cavuto. He said politicians who pushed sanctuary city legislation should be held "personally accountable" for their actions.
The Department of Justice declined to comment. The Department of Homeland Security could not be reached for comment.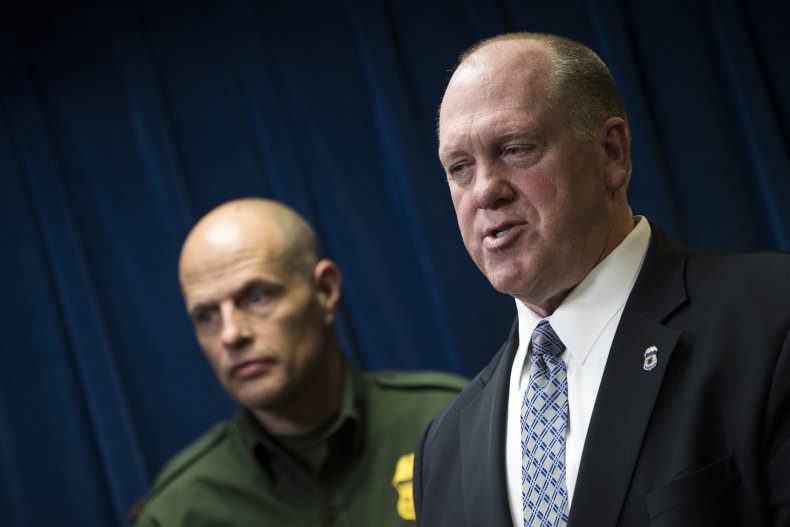 Immigration advocates said charging local or state officials with crimes for not cooperating with federal immigration authorities would be unlawful and a violation of the Constitution.
"These are really troubling intimidation tactics by the Trump administration," Cecillia Wang, deputy legal director for the American Civil Liberties Union, told Newsweek. "If they're threatening to prosecute state and local officials, it raises a number of concerns, including if they end up going after state or local officials who have been outspoken in opposing the Trump administration's draconian and unlawful immigration enforcement policies. I think you've got a serious First Amendment problem."
She added: "The Constitution doesn't let the federal government force state and local officials to do the president's bidding in this way."
Senator Kamala Harris, a Democrat from California, who grilled Nielsen on the issue, "was deeply disturbed to hear that this Administration is actively looking for ways to prosecute California elected officials who have passed laws to protect public safety and combat the damaging effects of this Administration's immigration enforcement policies," her press secretary, Tyrone Gayle, told Newsweek via email.
The Justice Department move is the latest escalation in the battle between the Trump administration and cities and states over sanctuary city policies. A federal judge in November blocked a Trump executive order that sought to strip sanctuary cities of federal funding.