The Trump Administration Wants Only Dead White Men on U.S. Banknotes, but Americans Disagree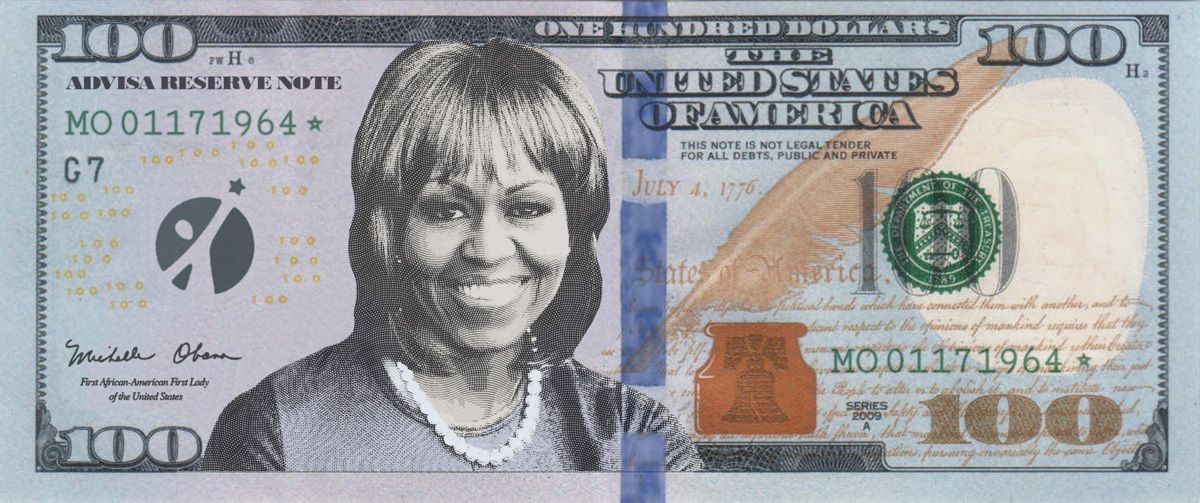 Treasury Secretary Steve Mnuchin recently signaled that featuring women on U.S. currency wasn't a priority for President Donald Trump's administration, despite a majority of Americans supporting the idea.
Mnuchin said his focus was on making sure the bills were more difficult to counterfeit, and there are no immediate plans to fulfill the previous administration's intention of replacing President Andrew Jackson with abolitionist Harriet Tubman on the $20 banknote.
"Ultimately, we will be looking at this issue. It's not something I'm focused on at the moment," he told CNBC Thursday.
"People have been on the bills for a long period of time. And this is something we will consider. Right now, we've got a lot more important issues to focus on," he added.
Mnuchin's decision anchors the U.S. with 83 other countries and territories—including North Korea, Russia, China and Saudi Arabia—that don't feature any women on their banknotes, according to a recent study by Swedish financial company Advisa.se.
The company also surveyed 2,000 Americans from August 9 to 11 on their feelings about women appearing on banknotes, finding that 64 percent of respondents think American women are underrepresented.
Given a choice among living American women, former first lady Michelle Obama got the most support, 28 percent. The only African-American first lady in the country's history received more than twice the preferences of other candidates, such as the first woman appointed to the U.S. Supreme Court, Sandra Day O'Connor (14 percent); the first woman to receive a presidential nomination from a major political party, Hillary Clinton (11 percent); or a woman whose father is currently president, Ivanka Trump (6 percent).
However, an equal number of respondents would rather not see any living American women depicted on banknotes.
Tubman was picked to replace Jackson in April 2016. "The decision to put Harriet Tubman on the new $20 was driven by thousands of responses we received from Americans young and old," then–Treasury Secretary Jack Lew said in introducing the decision. "Her incredible story of courage and commitment to equality embodies the ideals of democracy that our nation celebrates, and we'll continue to value her legacy by honoring her on our currency."
The plan was to move Jackson to the reverse side of the bill, with the new design due to be unveiled in 2020. The new bill would have been introduced later.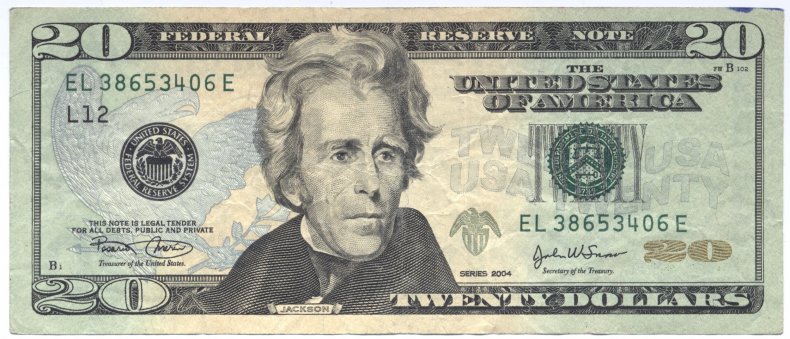 The decision was seen as a watershed moment in American history. "The fact that women's history is being included and honored on American banknotes is a huge shift, a huge moment," Ellen Feingold, curator of the National Numismatic Collection at the Smithsonian's National Museum of American History, told Newsweek at the time. Real-life women last appeared on banknotes a century ago, and no African-American ever appeared on U.S. federal currency. (Confederate states did portray African-Americans, but only as slaves.)
Trump, who has shown admiration for Jackson by hanging his portrait in the Oval Office, did not agree with the move, which he dubbed "pure political correctness."
Jackson is a controversial figure in American history, as he helped push through Congress the Indian Removal Act of 1830, which drove Native American tribes from their lands in the southeastern part of the country to make room for white European settlers. His biographer, James Parton, describes him as a bundle of contradictions: "Andrew Jackson, I am given to understand, was a patriot and a traitor.… A democratic aristocrat. An urbane savage. An atrocious saint."
The Women on 20 campaign that started the movement to replace Jackson in 2015 described him as the "slave-trading, Indian-killing seventh President."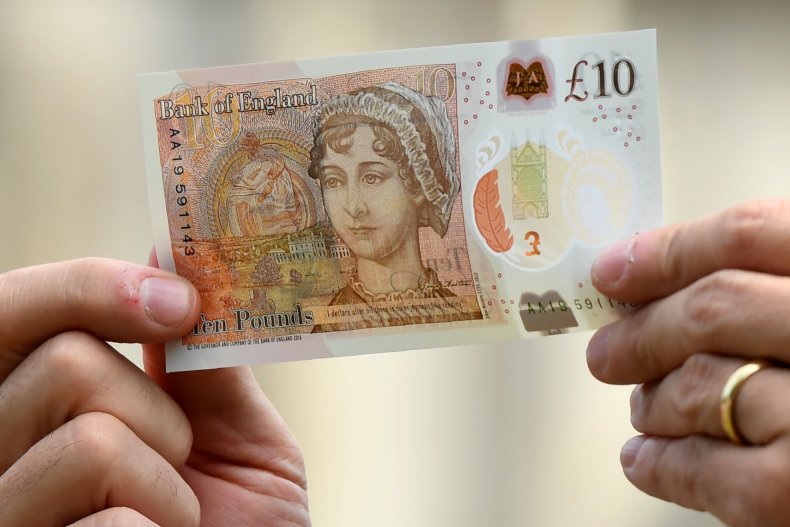 On the other side of the Atlantic, a campaign to feature a woman on banknotes started in 2013, after the Bank of England decided to replace prison reformer Elizabeth Fry on the £5 notes. She was the only woman celebrated on the banknotes besides the reigning monarch, Queen Elizabeth II. The campaign successfully petitioned to introduce novelist Jane Austen on the £10 note, which was unveiled in July.
The Swedish study notes that, of major nations, only Sweden, Australia and Japan achieve gender parity, with at least 50 percent of the faces appearing on their banknotes being women.
"All of the people featured on American currency are dead, white, male politicians," the researchers observed. "It's good to see countries moving in the right direction, but the findings were nevertheless surprising, and it looks like there's still some way to go."