The Trump Administration Wants the Public to Comment on These Border Wall Proposals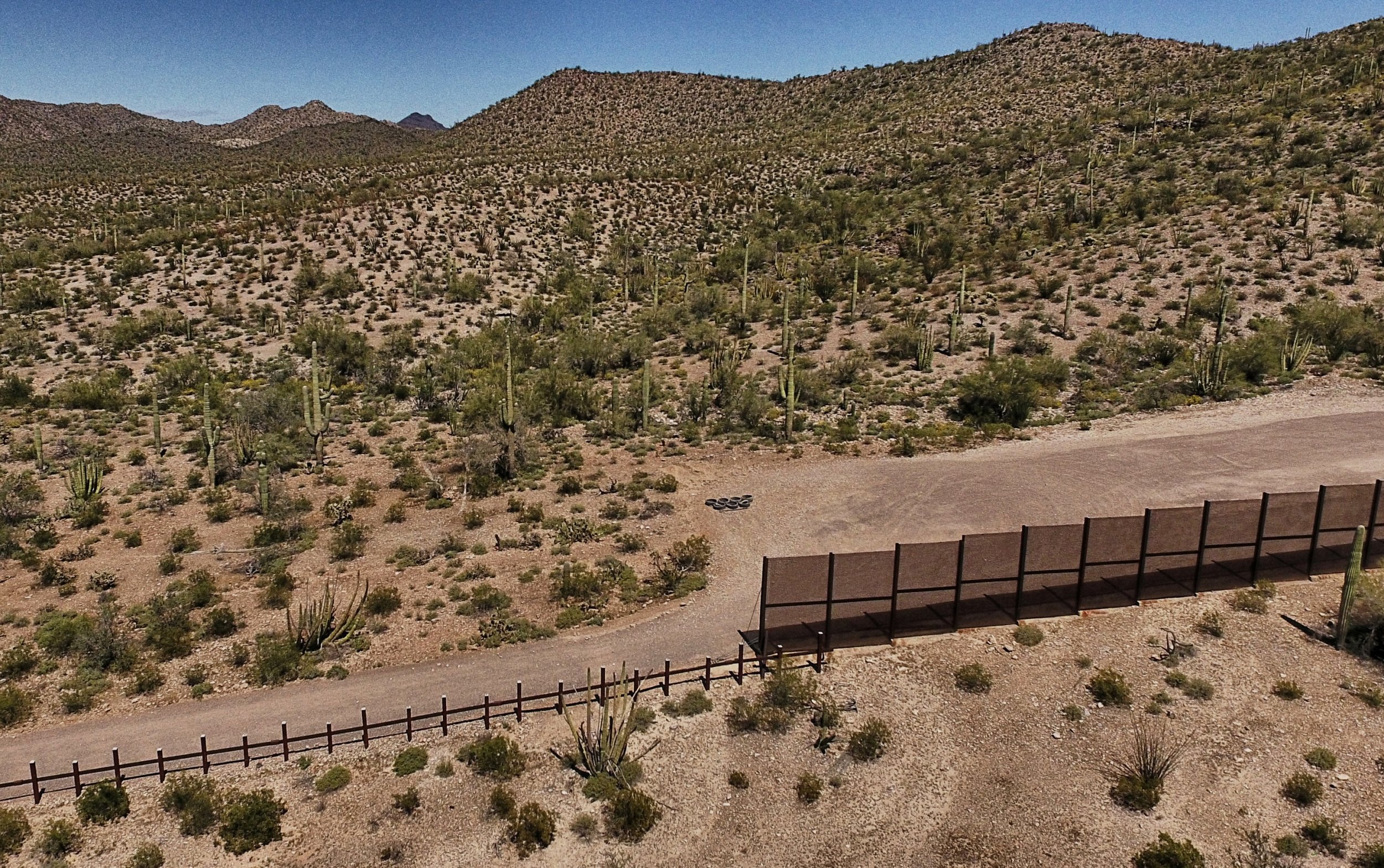 The U.S. Customs and Border Protection agency has asked for the public to comment on border wall proposals in Arizona's Pima and Cochise counties.
In its proposal, CBP states that it is looking to replace up to 63 miles of pedestrian fencing and vehicle barriers with bollard wall in both counties. The project also includes the installation of lighting and "other detection technology," the agency states.
The immigration agency said it was seeking input specifically "regarding the proposed project's potential impacts to the environment, culture, and commerce, including potential socioeconomic impacts and quality of life."
It also said that it planned to conduct its own environmental site surveys and assessments and would also be gathering input from federal, state and local government agencies, as well as Native American tribes and landowners that may be affected by the project.
"CBP will consider your comments as a part of its project planning process," the agency said.
Since putting out the call for comments, members of the public have already taken to social media to offer their feedback after local news outlets reported on the request.
"Who gives a c*** what the public thinks. BUILD THE WALL!!" one commenter wrote below a news story shared by broadcaster KGUN 9.
"The sooner–the better!" another wrote.
Others offered criticism of the bid, with one social media user writing: "Building a wall does not really resolve anything what needs to be done are solutions to make the society better."
Building a wall, the commenter, identified as Jeannie Mendoza, said, is "only a distraction to not actually get things done to this economy."
Another commenter expressed concerns over the development's environmental impact, asserting that it would only be "destroying nature with a wall that will only slow down or delay detour crossers."
"It's a waste of money," another simply said.
CBP's request for public comment comes after the Department of Homeland Security issued a waiver last month to expedite border wall projects in both the Yuma and El Paso sectors in Arizona and Texas to put up more than 50 miles of new bollard wall in place of "dilapidated and outdated designs."
The DHS noted that the bid was part of its efforts to continue to implement President Donald Trump's executive order on "Border Security and Immigration Enforcement Improvements," which was issued by the U.S. leader on January 25, 2017, and demands the construction of the president's long-promised border wall between the U.S. and Mexico.
In February, Trump also declared a national emergency over immigration in an apparent bid to obtain the billions of dollars in funding he has demanded for the development of his border wall.
The DHS said it would continue to "take steps to immediately plan, design, and construct a physical wall along the southern border, using appropriate materials and technology to most effectively achieve complete operational control of the southern border."
In its own statement, CBP said it would be accepting comments on its border wall projects in the Pima and Cochise counties until Friday, July 5.
The agency said feedback can be emailed at commentsenv@cbp.dhs.gov and asked that those wishing to provide public comment reference the "Pima and Cochise Counties Border Infrastructure Projects" in their messages.