Trump Administration Will Continue to Block Most Asylum Seekers Until End of Pandemic
As part of an effort to prevent the coronavirus from entering the U.S. from abroad, CDC Director Dr. Robert Redfield issued an order on Tuesday prohibiting aliens from entering the country.
The order, which is expected to go into effect Thursday, applies to individuals coming to the U.S. from a country where there is an outbreak of coronavirus. It prohibits any asylum seeker from coming into the U.S. through any ports of entry or Border Patrol stations along the U.S. borders with Mexico and Canada.
Undocumented aliens who are apprehended trying to enter the U.S. illegally are placed into "congregate holding areas" at either U.S. ports of entry or Border Patrol stations. Those areas are, according to the order, "ill-equipped" to properly handle individuals infected with the coronavirus. The potential of the virus being passed from those individuals to others who are being held or staffers of those facilities is high.
"POEs [ports of entry] and Border Patrol stations have capacity only for short-term processing and holding of inadmissible aliens," the order states. "They were never intended to provide the medical screening, monitoring, and isolation functions needed to contain COVID-19, especially on the scale demanded by the ongoing pandemic."
Get your unlimited Newsweek trial >
Since aliens covered under the order do not hold legal immigration status, there is "significant uncertainty" that those individuals would follow CDC guidance for coronavirus mitigation. The order says that since CDC and public health departments do not have the resources to monitor those aliens who would otherwise be conditionally released, they must be sent back to "the country from which they entered the United States, to their country of origin, or to another appropriate location."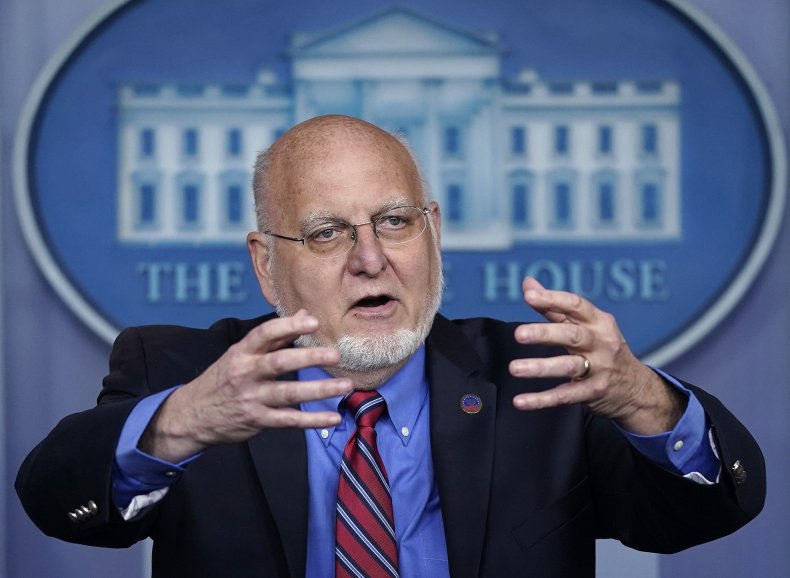 Rules are already in place to prevent undocumented aliens from entering the U.S. during the coronavirus pandemic. Redfield's Thursday amendment clarifies that the order applies specifically to individuals attempting to come into the country through Canada or Mexico.
Newsweek reached out to U.S. Customs and Border Protection for comment. This story will be updated with any response.
Get your unlimited Newsweek trial >
U.S. Border Patrol data showed a rise in illegal immigration into the U.S from Canada in 2018, with 963 individuals detained while attempting to cross into the country.
On Tuesday, the U.S. Border Patrol announced a collaborative effort along with Immigrations and Customs Enforcement to begin returning Mexican nationals back to their countries of origin. According to a press release, the goal of the repatriation flights is to "reduce the spread of COVID-19 into the U.S. and reduce the strain on Mexico's resources along the border."
Domestically, Canada's border with the U.S. is expected to remain closed to non-essential travel until June after an extension of the closure was announced Tuesday. Prime Minister Justin Trudeau called extending the border closure "the right thing."
Non-essential travel between the U.S. and Mexico is also expected to remain prohibited until June, with only commercial trade allowed in between countries.
Trump Administration Will Continue to Block Most Asylum Seekers Until End of Pandemic | U.S.