Trump Administration Seeking to Defend Online User Privacy After Criticism for Relaxing Obama-Era Protections
After weeks of criticism over their lax policies regarding online privacy, the Trump administration is working with leaders in the technology industry to curb internet invasions and protect data users.
The Commerce Department has reportedly been meeting with social media giants Facebook and Google along with internet providers like Comcast and AT&T over the past month, according to a report by The Washington Post.
The goal of the collaboration is for the federal government to create an outline for internet users' rights, including how these online companies should go about collecting consumer data and private information. These ideas, which could be released as early as this fall, could provide the basis for legislation to be written by Congress regarding online privacy and protection. As of right now, there is no federal standard for how online companies collect and use consumer data, according to the report.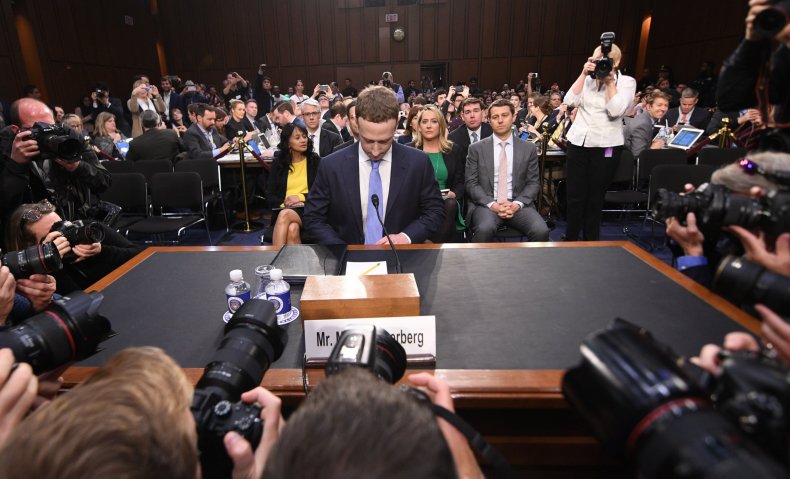 When Donald Trump first took over the Oval Office, he almost immediately rolled back Obama-era legislation protecting online users' rights. In March of 2017, the president signed a bill that repealed internet privacy rules passed by the Federal Communications Commission. Those rules gave users more control over what service providers could do with their personal data like location, browser history and financial and medical information—all of which were being used by companies to create targeted advertisements.
Trump had expressed his distaste for greater government oversight on internet providers back in 2014, when he tweeted that the move would unfairly target conservative media.
But as scandals have continued to unfold between the technology industry and the federal government, including the issue of hacking and meddling with U.S. elections on both a national and local scale, the Trump administration has been prompted to take action.
One of the most well-known instances of data mishandling involved Cambridge Analytica, the data consulting firm for the Trump campaign, accessing 87 million Facebook users' personal information without their permission. The breach caused Facebook founder Mark Zuckerberg to say that federal regulation would be a positive thing.
Most recently, the issue of foreign interference in U.S. elections and revelations about Russian hacking into the Democratic National Committee and the Hillary Clinton Campaign has caused many to call for internet reform.
Just this week, Facebook had its biggest one-day loss in history as the company's market stock dropped $119 billion on Thursday morning. Zuckerberg had attributed the losses to a lack of faith in the company by users and investors concerned about privacy.
"Looking ahead, we will continue to invest heavily in security and privacy because we have a responsibility to keep people safe," Zuckerberg said in an earnings call on Wednesday. "But as I've said on past calls, we're investing so much in security that it will significantly impact our profitability."