The Trump Administration's Attack on Nature Threatens Hunters and Anglers Like Me | Opinion
For more than a century, America's conservation ethic has helped bridge our nation's ongoing political divide. There are 40 million hunters and anglers in the U.S., and they, along with most other American citizens, understand the importance of intact landscapes, fresh air and clean water. It doesn't matter if you're a conservative, an independent or a progressive, or whether you're a sportsman, an outdoors enthusiast or simply someone who appreciates clean drinking water. We all want a healthy natural world that we can pass on to our kids and grandkids, and only the most partisan among us are unwilling to reach across the aisle to ensure this aspiration becomes a reality.
If you asked a dozen sportsmen and women about the Endangered Species Act, you'd likely hear both praise for its successes and dismay over its failures. What you would not hear, though, are calls for more species to walk the dim, dusty path toward extinction. We all support America's outdoor heritage, and that's true regardless of our politics or ideology. As President Teddy Roosevelt once cautioned, "I recognize the right and duty of this generation to develop and use the natural resources of our land; but I do not recognize the right to waste them, or to rob, by wasteful use, the generations that come after us." Most of us realize that the Endangered Species Act, imperfect though it may be, is an important tool in our "keep America strong and healthy" toolbox.
Which is why, as more and more species struggle to survive in humanity's ever-lengthening shadow, sportsmen and women are justifiably disappointed that President Donald Trump is trying to neuter the Endangered Species Act. As Newsweek reported, "The Trump administration, under the guidance of Department of Interior Secretary David Bernhardt, today finalized changes to the Endangered Species Act that will end key protections for animals and require a more stringent cost-benefit analysis before adding animals to the list of protected species." The New York Times revealed that the Trump administration will "change the way the Endangered Species Act is applied, significantly weakening the nation's bedrock conservation law and making it harder to protect wildlife from the multiple threats posed by climate change."
When any species, great or small, disappears from the planet because of our actions or inactions, we've failed our children and our grandchildren. If we prioritize short-term profits over long-term stewardship, or place greed above morality, we're sacrificing our future on the altar of avarice.
Protecting one threatened species can help an entire landscape. For example, the habitat protections afforded grizzly bears in the Northern Rockies also benefit the elk, mule deer, white-tailed deer, bighorn sheep, cutthroat trout and bull trout that share the grizzly's home turf. As a result, our fishing and hunting here in Montana, and in neighboring states like Idaho and Wyoming, are appreciably better because the federal government had the foresight to list the grizzly as a threatened species. When we decide to protect an endangered animal, we also protect its habitat—and that's almost always a win for sportsmen and the public at large.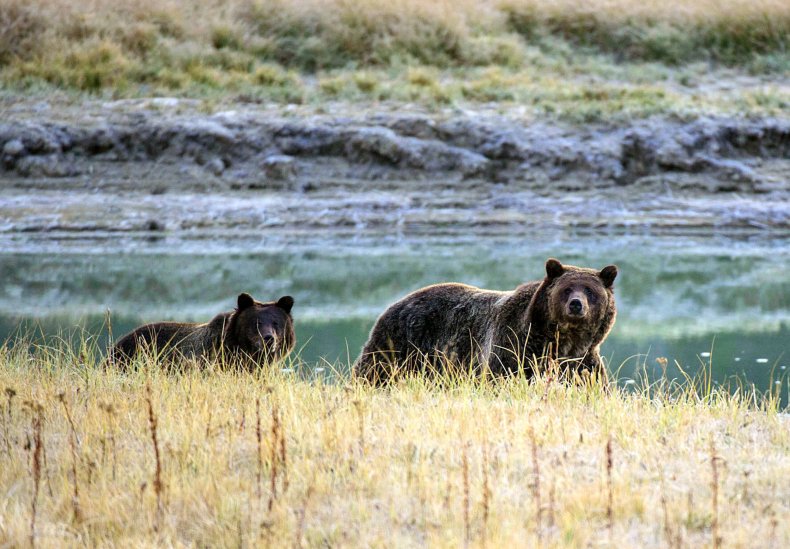 Perhaps the worst news concerning the Endangered Species Act is that the Trump administration is making it harder to protect wildlife at risk from the climate crisis. Anthropogenic (human-caused) climate change is the single greatest threat to our hunting and fishing, as well as to other popular outdoor pursuits like camping, boating, hiking, biking and skiing. When we purposefully try to eliminate climate change from the endangered species discussion, it's like excluding cancer or heart disease from a conversation about public health. It's ludicrous. In fact, it's beyond ludicrous.
Anyone who's paying attention recognizes that the Trump administration has consistently prioritized resource development and private-sector profits over healthy landscapes, clean waters and robust wildlife populations. When there's a choice between exploitation and public lands, or between exploitation and wildlife, or between exploitation and our hunting and fishing, we never have to wait for the headlines. As we've seen with Alaska's Pebble Mine, and with the recent cuts to our national monuments, and with public lands energy development, and with the sage grouse fiasco, and now with the Endangered Species Act, we already know where the Trump administration stands, and who it will support. And sadly, it's rarely hunters and anglers.
To make matters worse, Trump has repeatedly dismissed the reality of human-caused climate change. He's done so in the face of overwhelming scientific and empirical evidence, and as the Earth's temperatures climb ever higher. This current attack on the Endangered Species Act is yet another in a long line of Trump administration decisions that will harm our fish and wildlife. Unless the administration reverses course, America's hunters and anglers may eventually find that they are the next species on the endangered list.
Todd Tanner is a lifelong hunter and angler, an outdoor writer and a former fly fishing and big game guide. He is the president of Conservation Hawks, which educates and engages sportsmen on climate change, as well as the founder of the School of Trout.
The views expressed in this article are the writer's own.