Trump Administration's Conscience Rule Allowing Doctors to Deny Treatment Due to Beliefs 'Could Be Fatal,' Lawsuit Claims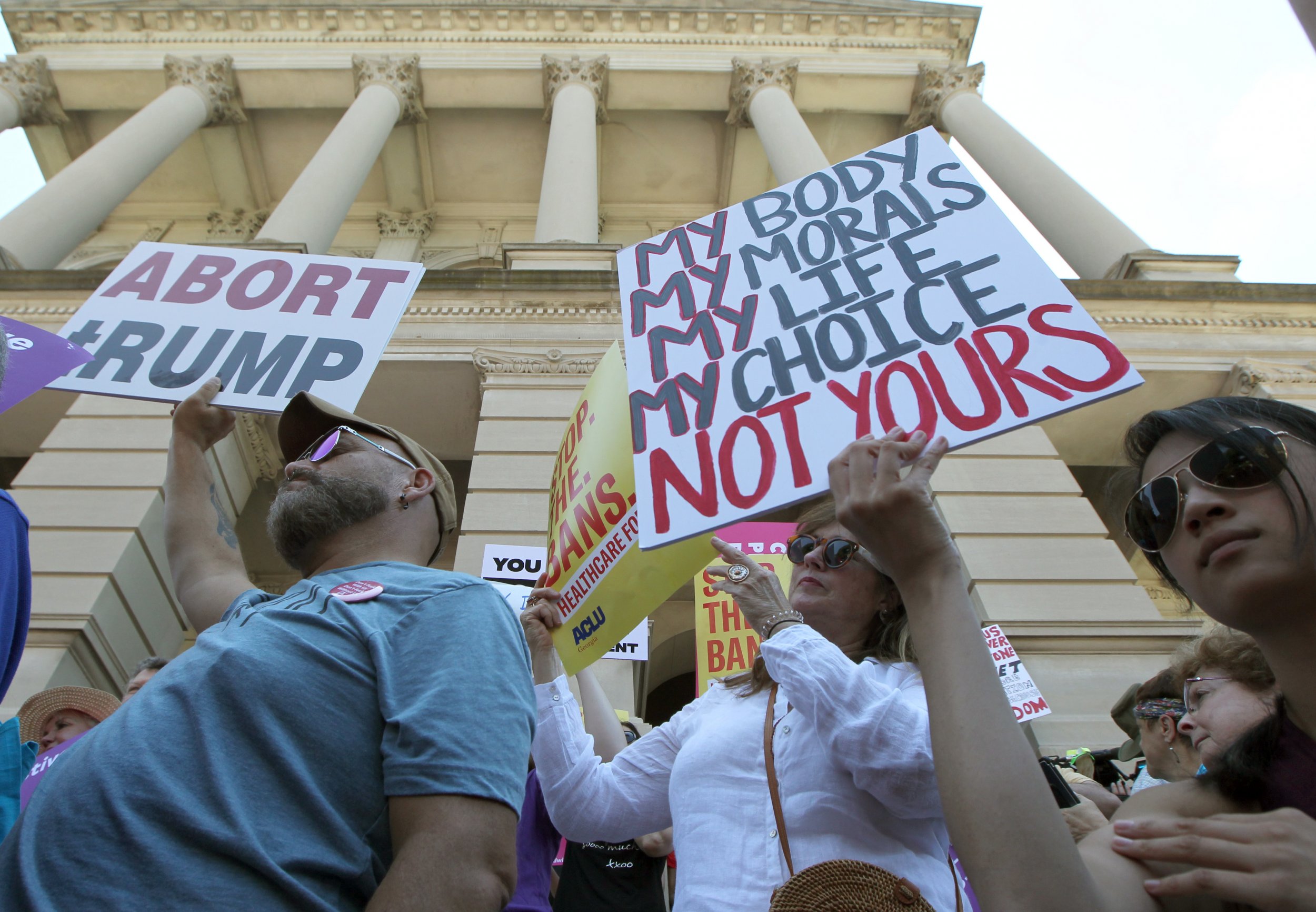 LGBTQ and reproductive rights groups have launched a lawsuit against the Trump administration over the government's new "conscience rule." The rule allows medical professionals to deny care, including abortions, sterilizations and hormone therapy, based on personal beliefs.
The new rule, laid out in a 400+-page document drafted by the Department of Health and Human Services, demands that hospitals and doctors' offices certify that they are protecting employees' rights to act according to their moral and religious principles.
Those caught failing to comply with the policy, which could come into effect as early as July, could risk losing federal funding.
In their complaint filed on Tuesday, a coalition of rights groups represented by the Center for Reproductive Rights, Lambda Legal and Americans United for Separation of Church and State argued that the "conscience rule" stands in clear violation of the Constitution.
Not only does the new rule allow for discrimination and violate patients' rights to "privacy, liberty, dignity and autonomy guaranteed by the Fifth Amendment," the rights groups said, but it could also lead to dangerous "medical outcomes, including fatalities."
"Discrimination in the delivery of health care can be a matter of life or death," Center for Reproductive Rights president and CEO Nancy Northup said in a statement on Tuesday, warning that delays and denial of service could have deadly consequences.
But while the Trump administration's new rule "could threaten anyone seeking medical care in this country," she said, it will "fall particularly hard on women and LGBTQ patients."
Accusing the Trump administration of "skirting Congressional approval to push through [an] extreme and dangerous policy," Northup said the rule was a "glaring violation of patients' right to equal treatment."
In a statement, Lambda Legal Senior Attorney Jamie Gliksberg, who is also representing the case, said "the breadth of the harm this new rule will cause is impossible to exaggerate and opens up yet another front in the Trump Administration's assault on civil rights of minorities and already marginalized vulnerable populations."
"This almost limitless invitation to discriminate will inevitably result in women, LGBTQ people and religious minorities facing hostile health care workers and denials of medical care at moments of greatest need, where any delay could be fatal," he warned.
The new rule is expected to apply to all healthcare facilities that receive federal funding through the HHS, which includes the majority of hospitals.
Faced with the threat of losing federal funding, rights groups fear that healthcare facilities could choose to do away with critical services for women and the LGBTQ community altogether.
Advocates have also warned that the rule could push LGBTQ patients to avoid disclosing their identity and medical history out of fear of discrimination, resulting in incomplete care.
While "marginalized communities are the intended target," the Center for Reproductive Rights said in a statement, it is also important to note that "the rule is so broad that the religious objections of a healthcare worker could result in anyone–the elderly, children, and those in critical condition–being denied lifesaving medical care."