The Trump Administration's Grades for Sexual and Reproductive Rights Are In | Opinion
When it comes to protecting women's human rights globally, along with sexual and reproductive rights, the U.S. government under President Donald Trump and Vice President Mike Pence is not only failing to meet the nation's commitments. It is actively and mercilessly cutting them back.
That's why commemorating International Human Rights Day on Tuesday is especially important.
The Trump administration has outright rejected international norms and agreements that seek to respect, protect and promote human rights. This administration has attacked decades of progress on women's rights with assaults on funding, as well as cruel policies like the expanded global gag rule, which deprives foreign nongovernmental organizations of U.S. aid if they perform abortions or engage in abortion rights advocacy.
From family planning and maternal and child health, to HIV and AIDS prevention, treatment and care, agency by agency, the U.S. government is forsaking women across the world, and there's plenty of data to back that up.
The Sexual and Reproductive Health and Rights (SRHR) Index is a tool that critically assesses the U.S. government's global health policies and funding that impact sexual and reproductive health and rights. For most U.S. government agencies, 2018 marked the second straight year of declining scores—and the U.S. Agency for International Development, which had high marks for meeting global commitments in 2017, saw a dramatic drop in its score for 2018, declining from an A- (91.5) to a C (76).
In 2017, the White House created the perfect storm of rights violations with the expansion of the global gag rule, defunding of United Nations Population Fund and zeroing out of funding for family planning. These decisions brought the White House's grade to an F in family planning, a trend that continued into 2018.
Sexual and reproductive health rights are human rights. For decades, the global community has recognized people's right to autonomy over their own health and well-being. They should be able to make decisions regarding their body free from discrimination. Upholding these rights under family planning, maternal and child health, as well as HIV and AIDS services, is a fundamental commitment that the United States made at the International Conference on Population and Development in Cairo 25 years ago, as well as a key component of the Sustainable Development Goals adopted by the United Nations in 2015.
Creating and expanding policies that erode our commitments to protect human rights is a travesty that has only worsened in recent years—and one that we cannot ignore. We must hold our government accountable.
Although the U.S. Agency for International Development, Department of State and Department of Health and Human Services have since released documents to answer frequently asked questions on the global gab rule, in response to complaints that the policy is unclear, they continue to shockingly ignore the growing evidence of the devastating impacts of the policy. A Protecting Life in Global Health Assistance six-month progress report did no better.
These documents showcase government agencies doing the bare minimum. They have the ability to provide clarity and to do more to uphold the rights of people around the world and mitigate the harm of this devastating policy.
But there is some cause for optimism in Congress: Earlier this month, Representative Lois Frankel and Representative Barbara Lee introduced a resolution reaffirming the goals of the 1994 International Conference on Population and Development and calling on the U.S. government to support comprehensive sexual and reproductive health and rights. Representative Katherine Clark, along with 142 co-sponsors in the House of Representatives, has introduced the Reproductive Rights Are Human Rights Act of 2019, which directs the State Department to re-include reproductive rights in its annual Human Rights Report.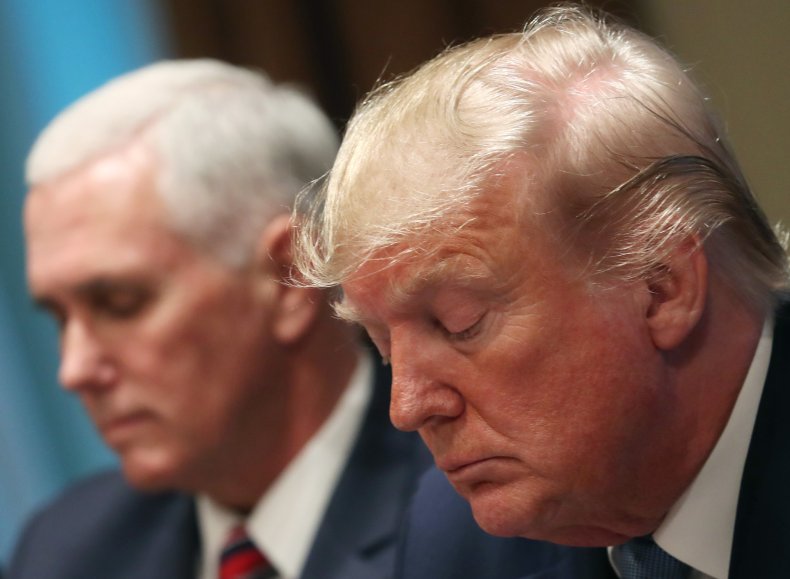 Congress' grade in the SRHR Index rose because it proposed adequate funding for family planning, HIV and AIDS, and maternal and child health programs in the appropriations process. Congress was also transparent about legislation and funding. The legislation it passed in 2018 was based on evidence and human rights principles, and it was responsive to need.
The world is not standing by as the Trump administration continues to shred U.S. global commitments to the sexual and reproductive health and rights agenda, and many Americans are joining the fight to help rebuild and expand the United States' commitment to human rights in the future.
There is no better day than International Human Rights Day to recognize that sexual and reproductive health and rights are human rights. And together, with a lot of hard work, perseverance and holding our world leaders accountable—we can see them through for everyone.
Bergen Cooper is the director of policy research at CHANGE—Center for Health and Gender Equity.
The views expressed in this article are the writer's own.