The #MeToo movement held the promise of an important cultural shift. No longer would survivors of sexual assault have to fear coming forward. No longer would we blame women for how short their skirt was. Or if they had been drinking. Or if they might have flirted.
We would stop excusing an assailant for being generally a good guy whose future could be ruined. And we'd worry less about how assault statistics might blemish a college's reputation and more about how sexual trauma could affect a woman's life.
But last week the Trump administration undercut this progress when the Department of Education issued new rules that will substantially weaken important protections for survivors of campus sexual misconduct. The fact that this happened in the midst of a global pandemic—when students are fearing for their futures and colleges are facing unprecedented challenges—makes a bad situation even worse.
While all attention is focused on COVID-19 and the economy, a backlash against #MeToo is underway. And students are among the targets.
The Education Department's new rules govern Title IX, the federal law adopted almost a half century ago to ensure access to an education free from gender discrimination. Guidelines for enforcing the law, adopted during the Obama years, made it clear that campus leaders needed to utilize Title IX to battle campus sexual misconduct. As a result, we started to see progress, as more student survivors felt empowered to seek justice.
Now, those guidelines have been tossed aside and replaced with rules that likely will deter survivors from reporting problems, including:
Allowing colleges and universities to hold trial-style hearings where the survivor of sexual harassment or assault could be subjected to live cross-examinations by representatives of the accused, compounding the traumas they already experienced.
Changing the definition of sexual assault to require that it be "so severe, pervasive, and objectively offensive that it effectively denies a person equal access to education." This change means that students would be forced to put up with escalating levels of sexual harassment without getting help from their schools; many incidents of sexual harassment and violence would no longer "count."
Letting schools choose the standard of proof to use, including diverging from long-standing practices by allowing the use of the inappropriate "clear and convincing evidence" standard. This would force one party—survivors—to meet a higher bar, rather than leveling the field for both survivors and the accused.
These rules are not popular: When first proposed last year, they drew much criticism from educational institutions, gender advocates, civil rights groups, survivors and others. In fact, more than 125,000 people and groups weighed in during the public comment period, most of them in opposition.
Still, the administration chose to move forward with its highly criticized rules—and at the most inopportune time: Students may not be returning to campus in the fall, but schools will be required to implement complicated new processes and procedures before the semester begins.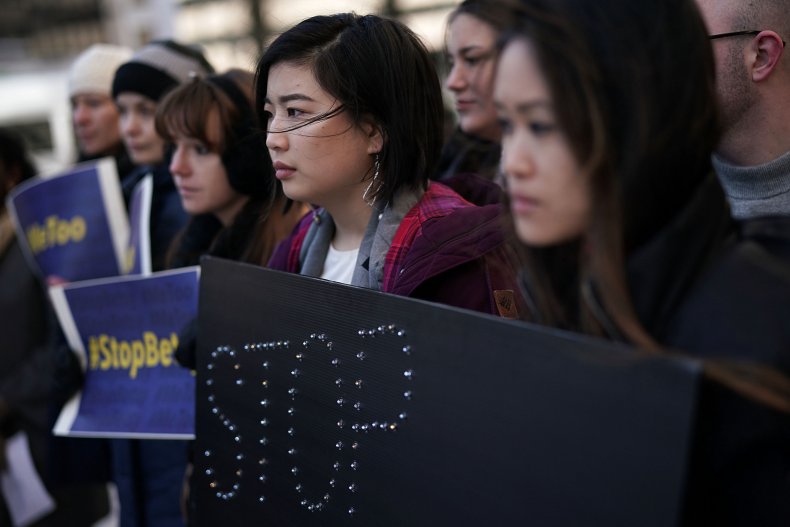 While it's hard to focus on anything but the current crisis, we can't lose sight of other critical concerns for our society. We know how badly survivors need protections. We cannot head back to the days when sexual misconduct was hidden under the rug. Instead, we need to move forward toward our goals: to prevent sexual harassment and assault, and when it does occur, to have fair and just systems in place for both the accused and survivors. The Trump administration's new rules undermine those goals.
On the prevention front, we need to continue the hard work of changing campus culture by modernizing all policies and practices that perpetuate bias and diminish anyone based on gender. We need to foster more equitable and respectful environments in all regards; by leveling playing fields, we'll shift power differentials and discourage tolerance for unacceptable behavior.
We all can be upstanders, not bystanders, speaking up when individuals are behaving inappropriately, when people are being unduly pressured or when someone needs support and encouragement for reporting harassment or assault.
But that's not enough: We still need to have smart policies and procedures in place for when problems occur. That's why my organization, the American Association of University Women, is fully committed to stopping the rules from ever taking effect and advocating for legal protections that will actually ensure an education free from gender discrimination for all.
We need to keep the #MeToo momentum moving forward. We have learned the lessons: Survivors will not be silenced. We will not tolerate this unnecessary pushback against the progress we've made.
Kim Churches is the CEO of the American Association of University Women, a national nonpartisan nonprofit that works to advance gender equity for women and girls through research, education and advocacy.
The views expressed in this article are the writer's own.