Trump Administration's Plan to Collect DNA From Migrants 'Massive Invasion of Privacy,' Advocates Say
Immigration advocates have condemned the Department of Justice's decision to move forward with a controversial program to collect DNA from immigration detainees held in federal custody.
On Friday, the DOJ announced that it would be giving the Department of Homeland Security authorization to start collecting DNA samples from migrants who enter federal custody after crossing into the U.S. outside designated ports of entry.
The final rule was published in the federal register on Monday, with the Department of Justice listing it as going into effect as of April 8, 2020.
The DOJ has claimed that the rule will allow immigration officials to comply fully with the DNA Fingerprint Act of 2005, a law requiring DNA samples to be taken from "individuals who are arrested, facing charges, or convicted or from non-United States persons who are detained under the authority of the United States."
Previously, the DHS had been exempted from the DNA Fingerprinting Act. However, the new rule takes away that exemption.
In a statement shared by the DOJ, Deputy Attorney General Jeffrey Rosen said the rule "assists federal agencies in implementing long-standing aspects of our immigration laws as passed by bipartisan majorities in Congress."
"Its implementation will help to enforce federal law with the use of science," Rosen said.
Already, however, the DOJ and DHS have been working together to conduct a "pilot program" for the collection of DNA from non-U.S. persons detained by the DHS.
"As with all other DNA samples that federal agencies collect under the authority of the bipartisan DNA Fingerprint Act, the DNA samples that DHS collects from its non-United States person detainees will be entered into the Federal Bureau of Investigation's Combined DNA Index System (CODIS)," the DOJ has said.
Immigration advocates have condemned plans to roll out the rule, with advocacy organization Families Belong Together branding the effort "a massive invasion of privacy" that "cannot be allowed to happen."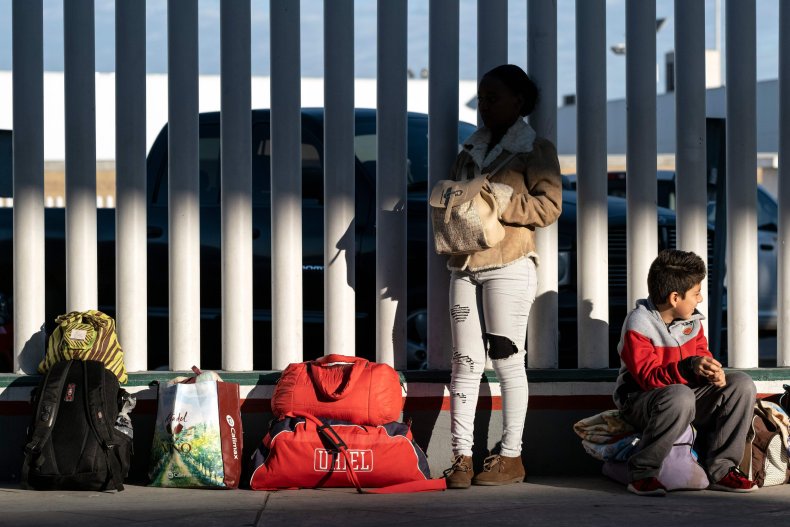 The American Civil Liberties Union (ACLU) has also struck out at the plan, with Vera Eidelman, a staff attorney with the ACLU's Speech, Privacy and Technology Project, telling Newsweek in a past statement that "this unjustifiable step towards full population surveillance threatens to subvert our foundational values of freedom, autonomy, and presumed innocence."
"Under this dehumanizing plan, immigrants who already have no control over their movements, their health, or their futures would also lose control over their genetic blueprints," Eidelman said. "The administration should heed the calls of the thousands of people demanding it abandon this dangerous and xenophobic plan."