Trump Admin's Immigration Policies Could Make Coronavirus More Difficult To Control, Experts Warn
The Trump administration's new "public charge" rule affecting low-income immigrants could effectively make it more difficult for U.S. officials to control the spread of diseases like coronavirus, experts have warned.
Under the new Inadmissibility on Public Charge Grounds rule, immigrants who rely on benefits in the U.S. or who are considered likely to rely on benefits, including Medicaid, in the future could be barred from obtaining a visa or green card.
The rationale behind the rule, according to the Trump administration, is that immigrants living in and arriving to the U.S. should be relatively self-sufficient and should not have to rely on the government for support.
Since the rule was first proposed, immigration advocates have warned that it has had a chilling effect on immigrant communities, causing many to avoid seeking out public services and benefits for fear of seeing their immigration statuses or future applications imperiled.
As a result, Dr. Rhonda Medows, the president of Population Health at Providence, one of the nation's largest health systems, told Newsweek, immigrants have also avoided seeking out support from the healthcare system in order to stay off the government's radar.
With Providence having treated the first confirmed U.S. case of coronavirus back in January, Medows said she and other medical professionals feared that the chilling effect of the U.S.'s public charge rule could hamper efforts to raise awareness and control the spread of the disease, if it were to make its way across local communities.
"We know that we have folks who are already fearful and concerned," she said. "Any time there is a change in immigration policy, we see a dip, we see a decline [in health care visits]."
When it comes to managing the spread of a disease like coronavirus, Medows said, officials rely on community members to come forward if they fear they could be infected.
However, she said, those who "may be fearful" of facing consequences for seeking help from medical professionals or support from local officials, "may not be willing to come forward and seek the information and help."
Further, she said, immigrants who fear that their immigration statuses could be affected if they come forward, might "delay care until the very last minute, until they have to come in, and by then, they'll be acutely ill."
With viruses like, COVID-19, Medows said: "You have to treat and prevent everyone" who is affected. "Marginalized people aren't living in a box. They're part of our larger community," she said. When part of that community is too afraid to seek out support or treatment, Medows said, it could have a ripple effect on the whole.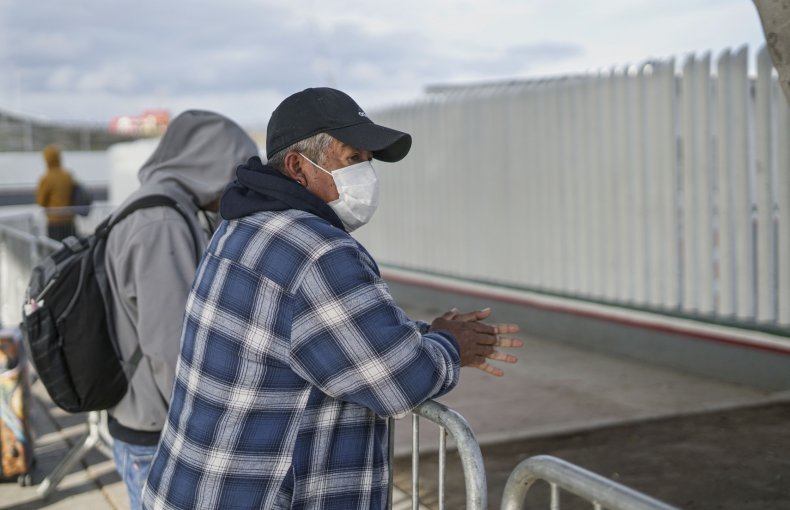 Ran Harnevo, the CEO of Homeis, a digital social platform for immigrants, said that he has already noticed chatter on the platform from immigrants questioning whether they are safe to seek medical care if for their health concerns.
"I think the public charge rule is complicated and not fully understood," he said. As a result, members of immigrant communities in the U.S. have developed a "sense of fear and mistrust" around seeking out public services, period.
"It's a lack of faith in consuming services from the authorities and the fear that you're consuming something that might be used against you," he said.
Harnevo agreed with Medows that immigrants will likely avoid seeking out medical support if they have develop any concerns surrounding the coronavirus outbreak. If they do seek out help, he said, it would likely be as a last resort.
"There is a price for the ongoing small changes and turbulences in these immigrant policies,"Homeis said. "I think the price is bigger than people think."
Earlier this week, California Rep. Norma Torres called on the Trump administration to reconsider the implementation of its public charge rule in the wake of the coronavirus outbreak, which has so far affected more than 100,650 people, including 236 Americans. More than 3,000 of cases worldwide have resulted in death.
World Health Organization advice for avoiding spread of coronavirus disease (COVID-19)
Hygiene advice
Wash hands frequently with soap and water, or alcohol-based hand rub. Wash hands: after coughing or sneezing; when caring for the sick; before; during and after food preparation; before eating; after using the toilet; when hands are visibly dirty; and after handling animals or waste.
Maintain at least one meter (three feet) distance from anyone who is coughing or sneezing.
Avoid touching your hands, nose and mouth. Do not spit in public.
Cover your mouth and nose with a tissue or bent elbow when coughing or sneezing. Discard the tissue immediately and clean your hands.
Medical advice
If you feel unwell (fever, cough, difficulty breathing) seek medical care early and call local health authorities in advance.
Stay up to date on COVID-19 developments issued by health authorities and follow their guidance.
Mask usage
Healthy individuals only need to wear a mask if taking care of a sick person.
Wear a mask if you are coughing or sneezing.
Masks are effective when used in combination with frequent hand cleaning.
Do not touch the mask while wearing it. Clean hands if you touch the mask.
Learn how to properly put on, remove and dispose of masks. Clean hands after disposing of mask.
Do not reuse single-use masks.
In a letter addressed to Vice President Mike Pence, Torres asked the VP, who is leading the government's coronavirus response team, to "reconsider the implementation" of the "public charge" rule following the spread of coronavirus in the U.S.
In her letter, Torres said that immigrants who are reluctant to use government disease prevention resources could potentially pose a risk to themselves and their local communities.
"The 'public charge' rule is a deterrent for symptomatic individuals to seek medical testing and treatment," Torres warned. "Individuals infected with coronavirus who are left untested and untreated will be contagious agents of the disease in our communities, potentially furthering the spread of coronavirus in the United States."
"The Administration created the rule. The Administration can stop it," she said.
Newsweek has contacted the White House for comment.