Trump Admin Acknowledges Human Rights Abuses Against Migrants in Mexico Were Happening Before It Forced Them to 'Remain' There
The Trump administration's 2019 country report on human rights practices in Mexico, which was released to the public Wednesday, appears to highlight alleged abuses migrants and asylum seekers faced in Mexico in the year before the U.S. introduced its Migrant Protection Protocols.
The 44th annual Country Reports on Human Rights Practices focuses on actions foreign governments are taking, or not taking, regarding internationally recognized human rights and fundamental freedoms. However, its profile on Mexico makes several mentions of the violence and abuse migrants and asylum seekers have faced at the hands of criminal groups, as well as by, in some cases, police and government officials.
In the profile, the State Department described how the press and non-governmental organizations had reported victimization of migrants "by criminal groups and in some cases by police, immigration officers and customs officials" in Mexico during the year 2018.
In September the Migrant Organizations Network (Redodem), a group of NGOs that work to shelter migrants, reported that in 2018: "Federal, state, and municipal police, as well as military forces, committed at least 865 crimes against migrants."
"Redodem registered 542 robberies committed by authorities, 131 cases of abuse of authority, 83 extortions, 46 injuries, 26 acts of intimidation, eight illegal detentions, and six acts of bribery, among others," it states. "According to the report, federal police agents committed 297 incidents, followed by municipal police (266), the state police (179), migration agents (102), the army (18), and the navy (four)."
When it comes to freedom of movement within Mexico, the State Department's report notes that "federal law provides for freedom of internal movement, foreign travel, emigration, and repatriation, and the government generally respected these rights."
However, it notes, in 2018, "there were numerous instances of armed groups limiting the movements of migrants, including by kidnappings and homicides."
The report covers the time period in the year before the Trump administration decided to move forward with implementing its widely condemned Migrant Protection Protocols (MPP), also known as its "Remain in Mexico" policy.
Under the Remain in Mexico policy, tens of thousands of migrants and asylum seekers have been forced to wait in the neighboring country while their immigration claims are processed in the U.S.
Human rights organizations, including Human Rights Watch and Human Rights First, have repeatedly warned that with thousands of migrants and asylum seekers, including many children, being forced to stay in areas with level four "do not travel" advisories from the State Department, the lives of those being forced to "Remain in Mexico" are at risk.
In a report released late last month, Human Rights First said it had collected more than 1,000 public reports of "kidnappings, torture, rape and assaults against asylum seekers" forced to remain in Mexico.
Of that number, at least 228 cases included the kidnapping or attempted kidnapping of children who returned to Mexico.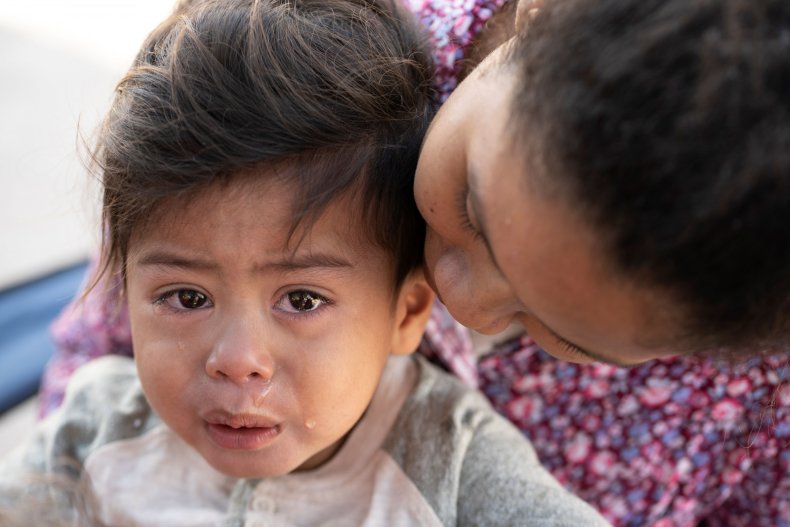 "The asylum-seekers kidnapped and attacked after being placed into the Trump administration's Remain in Mexico policy include men, women and children are seeking asylum from Cuba, Guatemala, Honduras, Nicaragua, Venezuela and other countries," Human Rights First said in a press release.
However, it said, "the number of attacks on asylum-seekers and migrants returned to Mexico is certainly far above 1,000, as the vast majority of those returned have not been interviewed by researchers or journalists."
"Trump administration officials are knowingly sending people who have asked for safety to be kidnapped, tortured and assaulted," Human Rights First's Eleanor Acer said at the time.
"Instead of feigning ignorance and evading responsibility, U.S. officials should immediately end this fiasco and apply the asylum laws that Congress enacted so that these people can seek protection and safety in the United States," she said, adding: "There is no doubt that asylum-seekers are suffering irreparable harm under this illegal policy."
Correction 3/13/2020, 12:53 p.m. ET: This article has been corrected to attribute data on the Remain in Mexico program to Human Rights First.