Trump Admits GOP Likely to Lose Control of House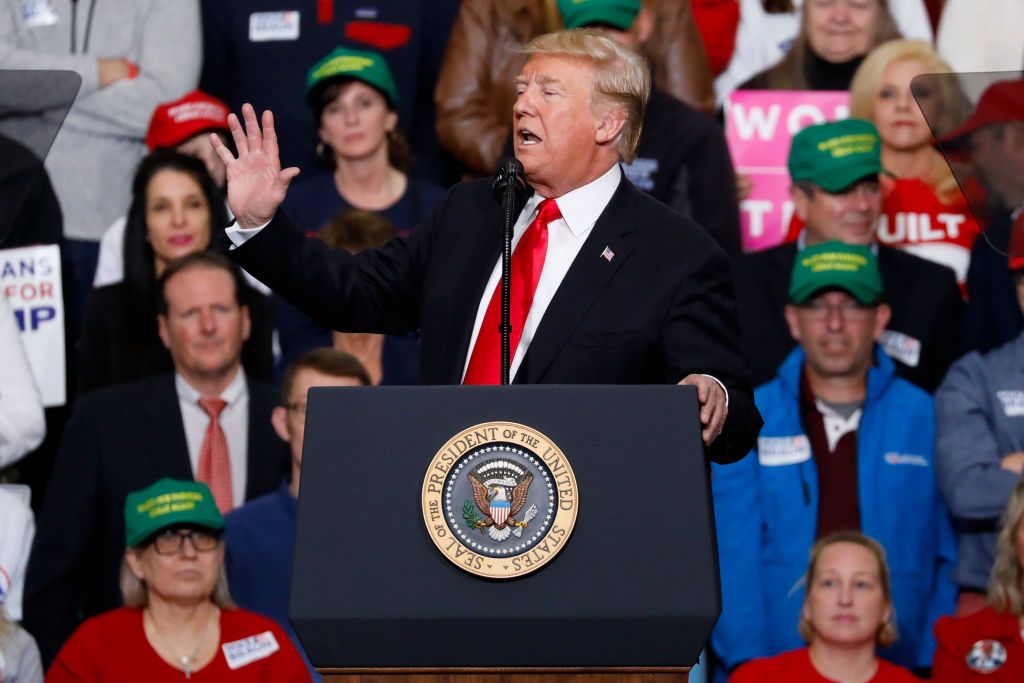 President Donald Trump admitted at a campaign rally Friday that Republicans could lose control of the House in next week's mid-term elections.
Speaking at a rally in West Virginia, the president departed from his usual boasts and predictions of electoral triumph to concede that defeat in the battle to control the House is a possibility.
"It could happen. Could happen. We're doing very well, and we're doing really well in the Senate, but could happen," the president said.
"And you know what you do? My whole life, you know what I say? 'Don't worry about it, I'll just figure it out,'" he continued. "Does that make sense? I'll figure it out."
According to pollsters, Democrats stand a good chance of winning the 23 seats they need to take control of the lower chamber of congress, with political forecaster FiveThirtyEight.com giving Democrats an 85 percent chance of taking control of the House Tuesday.
At the rally, Trump suggested that his inability to be present at campaign rallies in all contested seats was a factor in potential defeat.
"You know, I'm not saying they don't squeak it by, maybe, because they got a lot of races," Trump said
"I can't go everywhere," he said.
Trump at the rally also repeated attacks on Democrat immigration policy, claiming Democrats want to create a "giant sanctuary" for criminals and "MS-13 killers."