President Trump is Causing Freaked-Out Adults to Sit on Santa's Lap This Christmas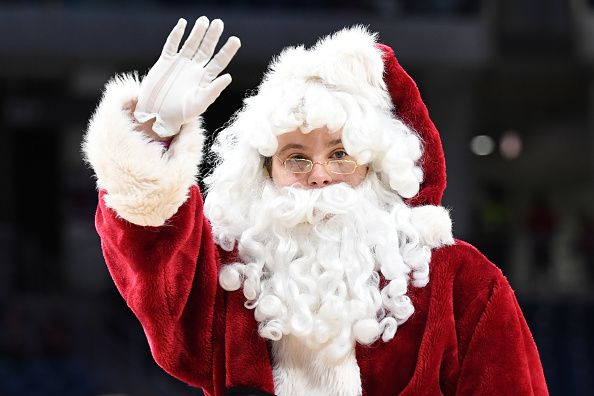 It's the most stressful time of the year but adults are looking to Santa Claus to ease their holiday anxiety.
Joseph Rembisz, a 71-year-old who plays Santa at the midtown Manhattan Bloomingdale's, has said that many adults come in during the middle of the day to discuss their troubles.
The American Psychological Association found that 63 percent of Americans fear the future of our nation in a study released in November. And what are New Yorkers asking for this year for Christmas? World peace.
Rembisz told Bloomberg that some adults who have come to sit and chat with him have fears of nuclear war as tensions keep rising between the U.S. and North Korea over the regime's nuclear weapons program.
"People are more concerned, more aware. They've seen more things," Rembisz told Bloomberg.
A Pew Research Center survey released in November found that 71 percent of Americans said the U.S should take the nuclear war threats from North Korea more seriously, which is 56 percent higher than when asked in 2013.
Stressed out Americans also are blaming President Donald Trump for their anxiety. The survey also found that 84 percent of Americans said that they fear Trump will be willing to strike back with military force.
On Friday, North Korea slammed Trump for his National Security Strategy and said that supreme leader Kim Jong Un would keep his nuclear weapons despite American pressure.
U.S. Defense Secretary James Mattis also told troops on Friday to be at the "top of their game" in case North Korea does decide to attack. During a holiday visit to the troops in Guantanamo Bay, Cuba, Mattis said the North Korean regime is a "direct threat to the United States."
Rembisz said that his visitors are now almost evenly split between children and adults, who have no problem in plopping down in his lap.
"The level of wanting to reach out and reconnect to something that made them feel good is very powerful," he said.