Donald Trump's trade and manufacturing adviser Peter Navarro inaccurately claimed that the president was the "first" leader to shut down flights from China to curb the spread of coronavirus, but two other countries banned flights from the Asian nation prior to the United States.
Navarro, an economist who leads the White House Office of Trade and Manufacturing Policy, made the remark in a combative interview with CNN's Brianna Keilar. Although Keilar pushed back against many of the Trump official's claims, she did not point out that his claim about the flights from China was false.
"Please remember, please remember ... President Trump was the first world leader to take definitive action early when he pulled down those China flights on January 29," Navarro said.
Trump actually announced the travel restriction on January 31, and they did not take effect until February 2 at 5 p.m. EST. Meanwhile, North Korea had blocked all foreign visitors from entering the country on January 22 over coronavirus concerns. Italy banned all flights from China on January 31.
Trump's travel restrictions were also much less stringent than those put in place by Italy and North Korea. The president's executive action barred foreign nationals that had traveled to China in the last two weeks, with 11 exceptions – including for citizens, their close family members and permanent residents. Those allowed to enter the U.S. after traveling to China faced additional screening measures and in some cases were asked to quarantine. China's Special Administrative Regions of Hong Kong and Macau were not included in the travel ban.
Flights were not actually banned from China, but planes coming from the Asian nation were required to land in a limited number of designated airports. Several American airlines began canceling some flights between the U.S. and China after the executive order restricted travel.
Russia, although it did not ban flights, took substantial action to restrict transit from China prior to Trump's decision as well. At midnight on January 31, the eastern nation closed the majority of its land border crossings with China. Later, on February 18, Russia banned the entrance of all Chinese citizens into the country.
Trump has repeatedly pointed to his early travel restrictions on China as a sign of his efforts to combat the spread of the coronavirus. Many health experts believe that the decision, which was criticized by some Democrats as "racist," was an effective measure that bought the U.S. significant time to mitigate the outbreak. However, the government was slow to roll out testing for the virus, making it impossible to track the spread of infections or isolate those who were contagious.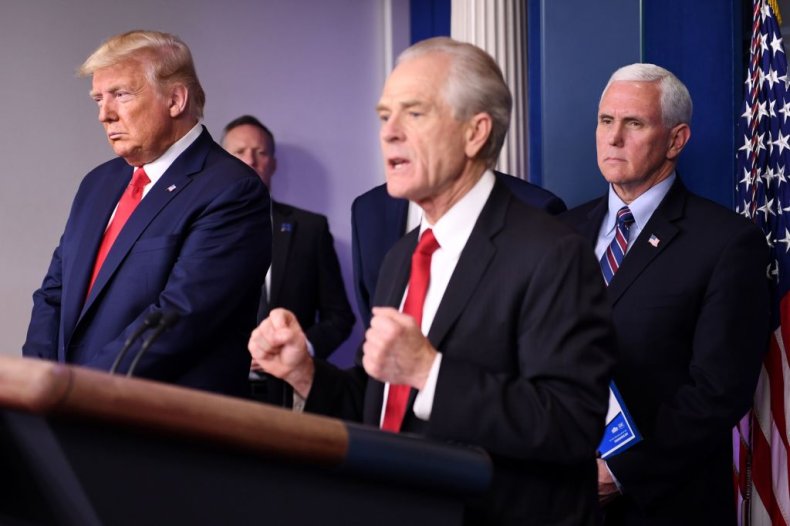 Comparatively, South Korea, which had its first confirmed case on the same day as the U.S., worked quickly to roll out testing and isolate those infected. Now, just over two months later, South Korea has had just 9,241 confirmed cases of coronavirus, whereas the U.S. now has nearly 80,000. On Thursday, South Korea reported only 104 new cases, marking 15 days of new confirmed infections hovering around 100 or less. In the U.S., New York alone reported 6,448 new cases.