Trump Adviser Resists Call for Evidence of 'Very Serious' Voter Fraud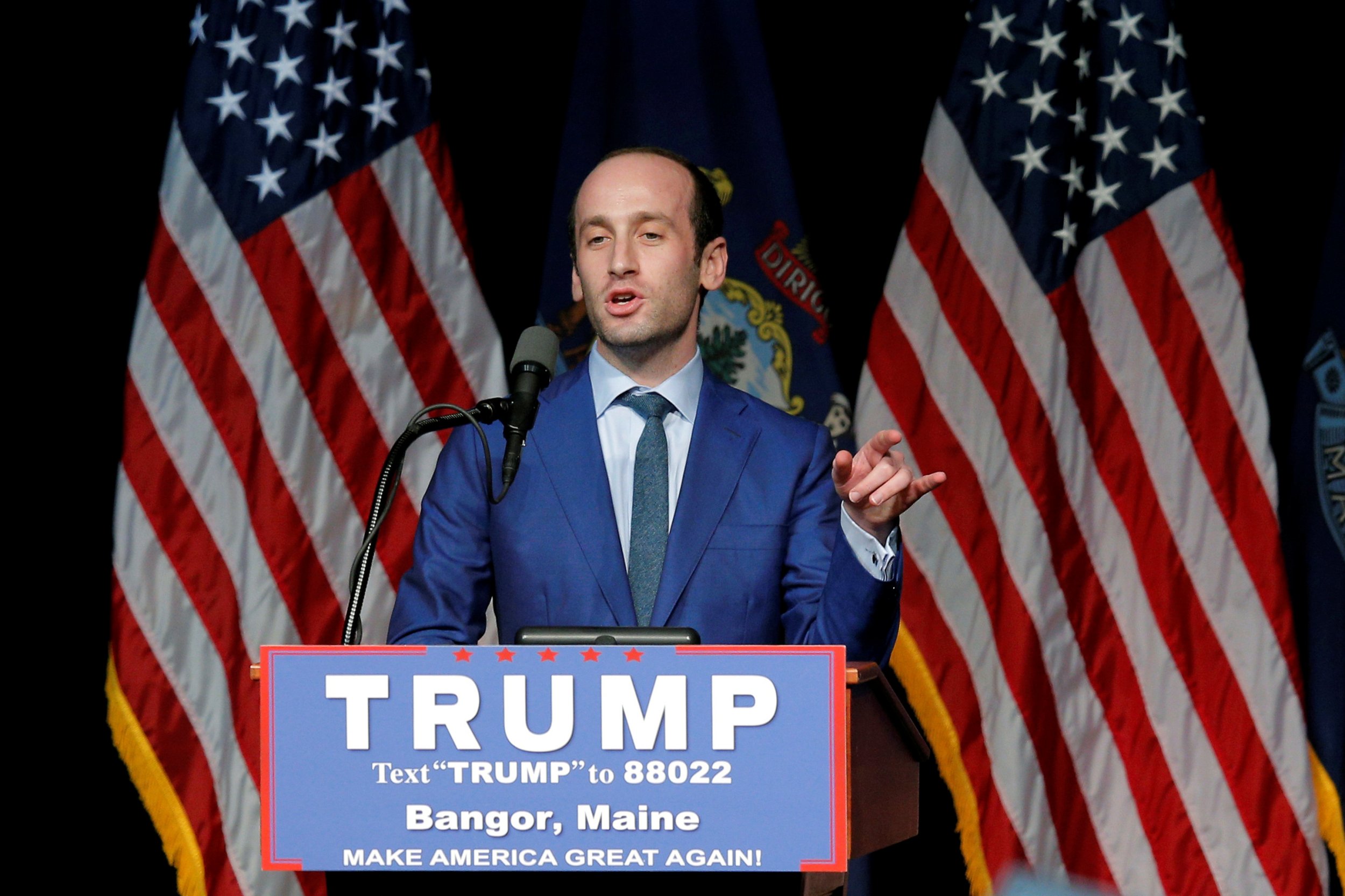 A Donald Trump senior adviser repeated the president's unsupported claims of mass voter fraud on behalf of undocumented citizens in an appearance Sunday on ABC's "This Week."
Stephen Miller, senior policy adviser to the president, sparred with host George Stephanopoulos, who repeatedly challenged Miller to provide evidence of his claims of rampant fraud after a week in which a Federal Elections Commission member called on Trump to do the same.
RELATED: Trump's power on immigration 'beyond question'
"Voter fraud is a serious problem in this country," Miller said. "You have millions of people who are registered in two states or who are dead who are registered to vote. And you have 14 percent of non-citizens, according to academic research, at a minimum, are registered to vote, which is an astonishing statistic. We know for a fact, you have massive numbers of non-citizens registered to vote in this country. Nobody disputes that," he said.
Actually, the point is widely disputed, with academic research finding almost no instances of in-person voter fraud—whereby an undocumented or unregistered person poses as another to vote—in the past few election cycles. The voter fraud issue has been used as a justification for voter ID laws in a variety of states that critics say are thinly veiled attempts to disenfranchise minority voters. Last year, the Supreme Court declined to upset a decision by the Fourth Circuit Court of Appeals that struck down a North Carolina voter ID law for targeting black citizens with "almost surgical precision."
Trump has been among the politicians insisting that voter fraud is a very real and consequential issue and has suggested, with zero evidence, that at least 3 million to 5 million undocumented immigrants voted in 2016, costing him the popular vote. Trump lost the vote to Hillary Clinton by nearly 3 million votes.
Just this week, the president took a campaign rally approach to a closed-door meeting with senators to discuss Supreme Court nominee Neil Gorsuch, in which he claimed that thousands of people were bused to New Hampshire from Massachusetts to vote, costing Senator Kelly Ayotte re-election and him the state. The comments earned a public challenge from FEC member Ellen Weintraub, who called upon Trump to "immediately share his evidence with the public and with the appropriate law-enforcement authorities so that his allegations may be investigated promptly and thoroughly."
Miller repeated the president's unsubstantiated claims Sunday.
"I can tell you that this issue of busing voters into New Hampshire is widely known by anyone who's worked in New Hampshire politics. It's very real. It's very serious. This morning, on this show, is not the venue for me to lay out all the evidence," he said.
An incredulous Stephanopoulos replied, "You just claimed again that there was illegal voting in New Hampshire, people bused in from the state of Massachusetts. Do you have any evidence to back that up?"
Miller claimed that the, "White House has provided enormous evidence with respect to voter fraud, with respect to people being registered in more than one state, dead people voting, non-citizens being registered to vote," although the "evidence" appears to be Trump repeating his belief and press secretary Sean Spicer confirming that it happens to be something the president believes.
"I'm prepared to go on any show, anywhere, anytime, and repeat it and say the President of the United States is correct 100 percent," Miller said.
"For the record, you have provided zero evidence that the president was the victim of massive voter fraud in New Hampshire," Stephanopoulos said. "You have provided zero evidence (on) the president's claim that he would have won...the popular vote if 3 million to 5 million illegal immigrants hadn't voted, zero evidence for either one of those claims."
Trump Adviser Resists Call for Evidence of 'Very Serious' Voter Fraud | U.S.