Trump Had Affair With Housekeeper That Produced a Child, Former Doorman Claims
President Donald Trump had a relationship with a former housekeeper that produced a child, a former Trump World Tower doorman claimed in a statement released Thursday afternoon.
The doorman, Dino Sajudin, spoke out after reports published Thursday morning detailed his agreement with American Media Inc., the publisher of The National Enquirer, that included a $30,000 payment for the exclusive rights to the story.
"Today I awoke to learn that a confidential agreement that I had with AMI (The National Enquirer) with regard to a story about President Trump was leaked to the press," Sajudin statement's to CNN read. "I can confirm that while working at Trump World Tower I was instructed not to criticize President Trump's former housekeeper due to a prior relationship she had with President Trump which produced a child."
News reports have not been able to confirm Sajudin's story and The National Enquirer could not prove the story to be true and opted not to publish it. The payment and agreement with Sajudin were reportedly made in November 2015, as Trump stormed the campaign trail and headed toward the White House.
The housekeeper and her child have not been named in news reports, and Sajudin's claim remains unverified.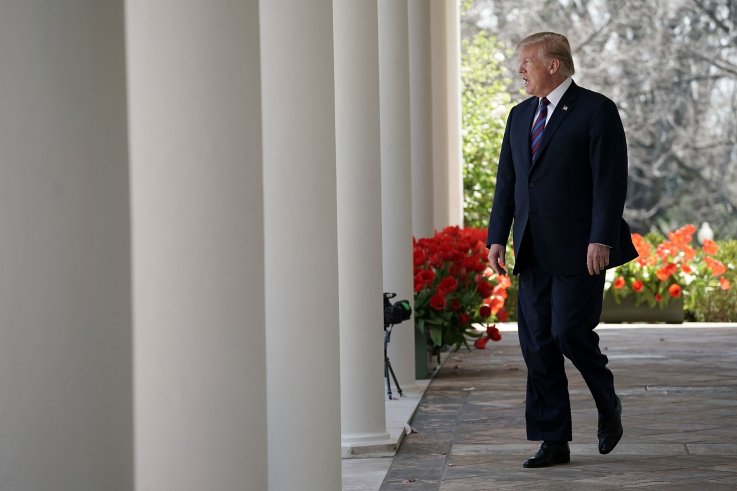 Still, Sajudin's allegation and the story of his payment have created another rash of headlines about the president's alleged sexual encounters. Trump was still dealing with the fallout of adult film star Stormy Daniels claim of a sexual tryst with the future president in 2006 and the $130,000 Trump's attorney paid to her in October 2016. Daniels, whose real name is Stephanie Clifford, had signed a nondisclosure agreement but has since sued to claim the agreement was void because Trump had not signed it.
Former Playboy Playmate Karen McDougal has also claimed that she had an almost year-long affair with Trump between 2006 and 2007. The president had been married to First Lady Melania Trump at the time of both reported encounters, which are alleged to have occurred in the months following the birth of youngest son Barron.
Trump Had Affair With Housekeeper That Produced a Child, Former Doorman Claims | U.S.