How Will Trump Pay for Afghanistan? President Wants to Tap Minerals in War-Torn Country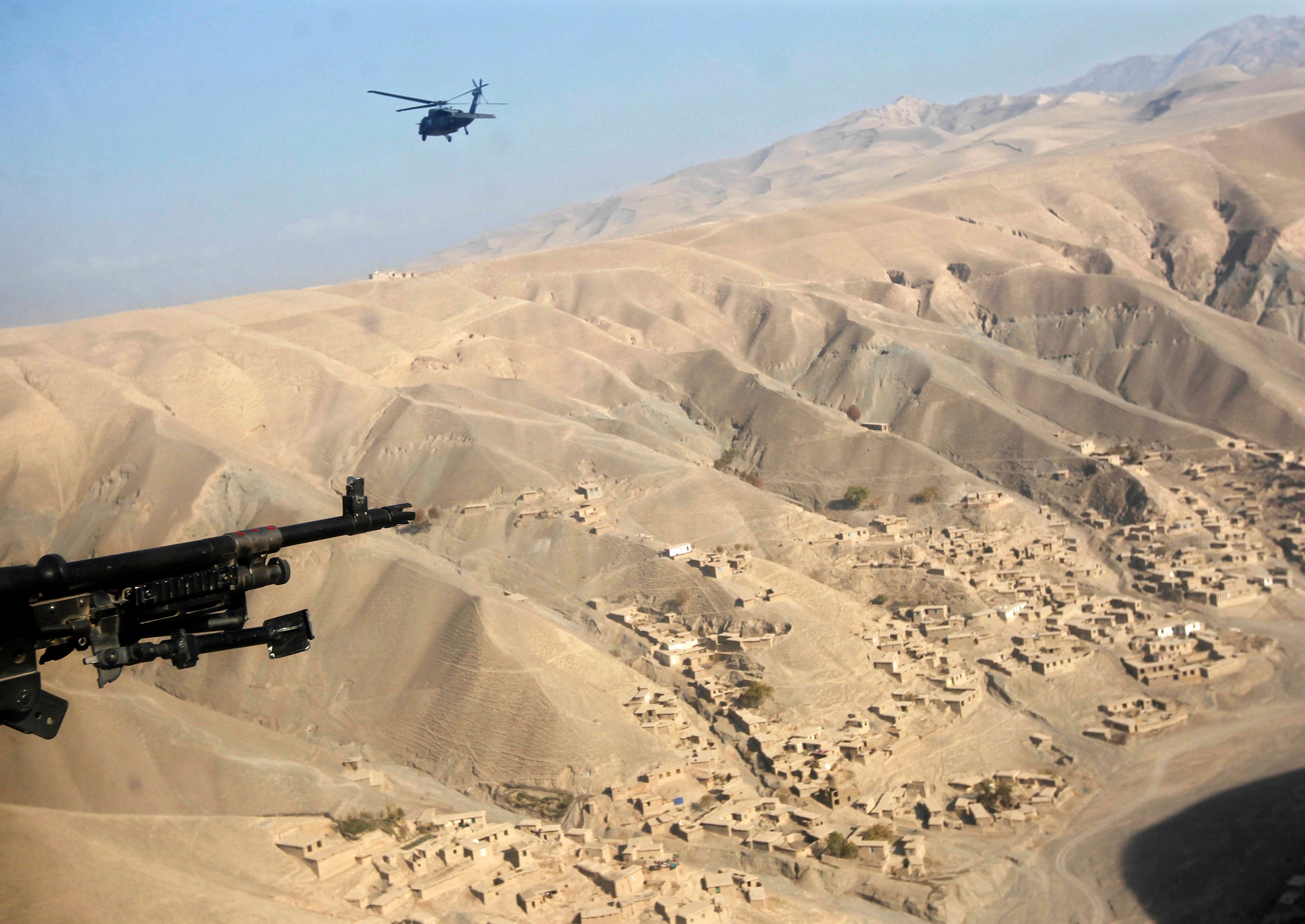 For the better part of two decades, American taxpayers have put up trillions of dollars to fund the U.S.'s wars in Iraq and Afghanistan as well as other countries in the Middle East. Some estimates have pegged the total at $4.79 trillion as of the end of this year. That massive price tag will likely only keep rising, as President Donald Trump is expected to announce an increase in troop levels in Afghanistan Monday night.
How the president intends to pay for the conflicts may not work out. Afghanistan is said to be sitting on top of major deposits of gold, platinum and other valuable metals worth potentially $1 trillion, but with barely any infrastructure or mining industry in the war-torn nation, experts say that Trump's wish to take those metals will likely not become a reality for some time, according to Reuters.
Following the U.S.'s defeat of the Taliban in 2004, the U.S. Geological Survey started testing in the mountainous country and found billions of tons of iron ore, 60 million tons of copper and 1.4 million tons of rare elements like cerium, as well as zinc and lithium. The last could be especially valuable, Reuters reported, given the batteries it could produce for mobile devices, and amid the rise of electric-powered cars.
But accessing those metals is highly problematic. Afghanistan does not have the necessary roads or rail lines for transport and production, and its government has been plagued by corruption. Even getting a small operation underway is would not be easy.
"There is no low-hanging fruit that could trigger rapid growth and foster self-sustaining development," Afghanistan's National Peace and Development Framework claimed in a document at a conference in Brussels last year.
Some small mining operations are at work, but Kabul has no stake in those mines and thus is blocked from collecting some $300 million in taxes.
Trump reportedly said during a White House meeting last month that the U.S. should "demand a share" of Afghanistan's minerals for helping its government in the war and in its reconstruction efforts.
"In the case of large, public-sector investment, the situation would be different. However, there would still be the problem of building up logistics and export links," Leigh Fogelman, director of Hannam & Partners in London, told Reuters. "I reckon it would still likely take years to get a meaningful, large-scale operation going."