Trump Is Afraid of Firing Mueller and Interfering With the Russia Probe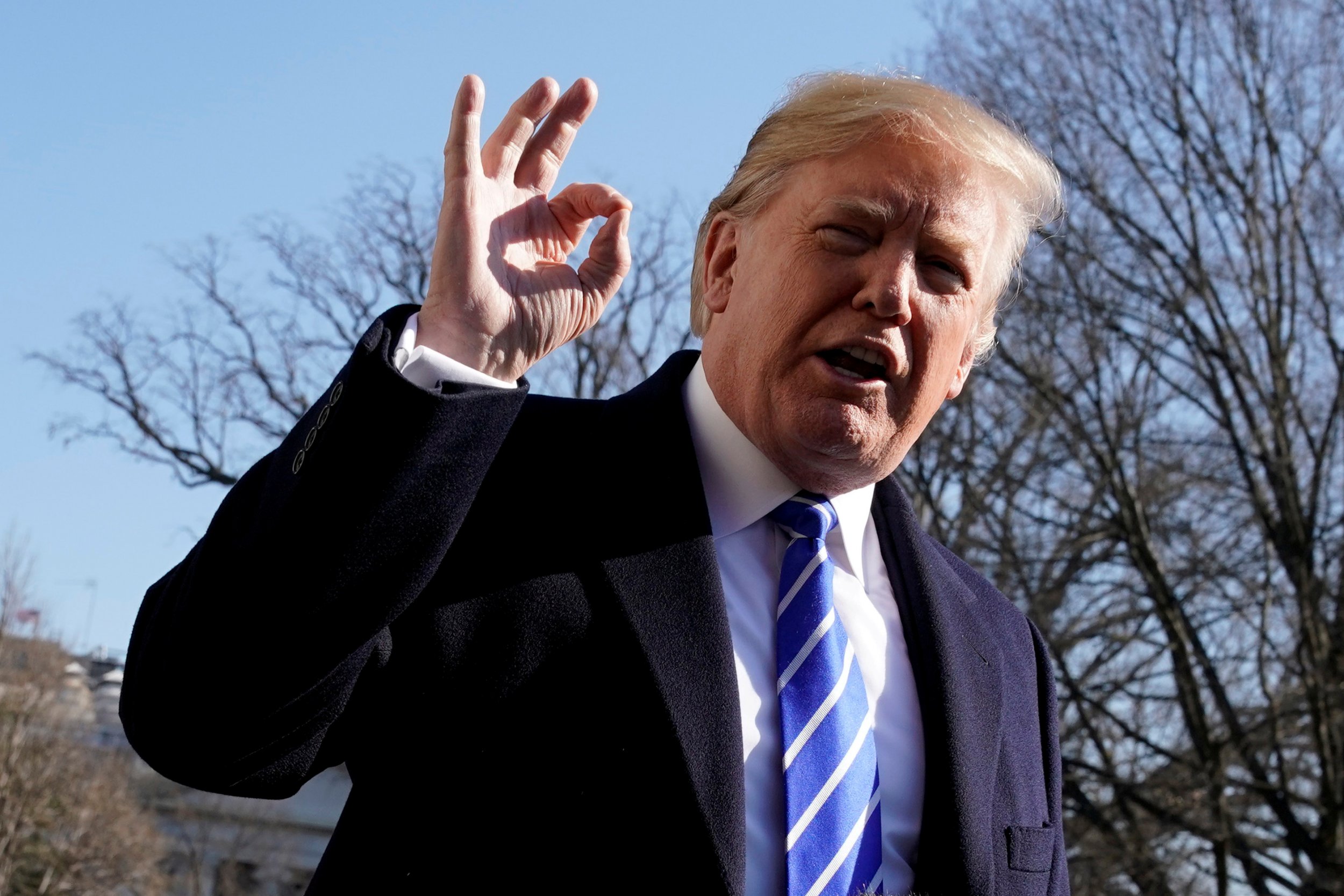 President Donald Trump has ended speculation he may fire special counsel Robert Mueller, following the Trump team's recent attacks on the credibility of the ex-FBI director's probe into Russian collusion.
With Mueller's investigation making its way into the president's inner circle, Republicans have been casting doubt on its impartiality and pushing for a new independent prosecutor to investigate anti-Trump bias. This has led to growing speculation that the administration is laying the groundwork for sacking Mueller.
But when reporters asked Trump, who was returning to the White House from Camp David on Sunday, if he was intending to fire Mueller, Trump replied, "No, I'm not," before insisting there was "no collusion whatsoever" between his campaign and Russia.
The president's comments came a day after a lawyer representing Trump's transition team accused Mueller's investigation of wrongfully obtaining thousands of emails sent and received by Trump officials before the start of his administration—a tactic that could be seen as possibly paving the groundwork for expelling the special counsel.
Trump told reporters that the situation was "not looking good [for Mueller]." "It's quite sad to see that," he added. "My people were very upset about it."
Peter Carr, a spokesman for Mueller, denied any wrongdoing and told CNN that the emails were obtained for the probe after they had "secured either the account owner's consent or appropriate criminal process."
The past few days have seen Trump backing away from firing Mueller as the move grows increasingly risky.
On Sunday, former Attorney General Eric Holder called for Americans to hold peaceful mass protests if President Trump fires Mueller or significantly hampers his investigation.
"ABSOLUTE RED LINE: the firing of Bob Mueller or crippling the special counsel's office. If removed or meaningfully tampered with, there must be mass, popular, peaceful support of both," tweeted Holder, who served in the Obama administration from 2009 to 2015.
Holder has repeatedly warned that the dismissal of Mueller would "not be tolerated." Last week he told congressional Republicans not to back any moves to fire the special counsel.
"Speaking on behalf of the vast majority of the American people, Republicans in Congress be forewarned: any attempt to remove Bob Mueller will not be tolerated," Holder tweeted Thursday.
"These are BS attacks on him/his staff that are blatantly political-designed to hide the real wrongdoing. Country not party," he continued.
Holder joins a growing group that have called for impeachment if Trump acts to obstruct Mueller's investigation in any substantial way before the new year.
On December 15, Democratic Representative Jackie Speier said an attempt to impeach Trump would be forthcoming if he fires Mueller.
Trump Is Afraid of Firing Mueller and Interfering With the Russia Probe | U.S.