Donald Trump Blames Deadly California Wildfires on Poor Forest Management, Again
As the California wildfires continue to burn, taking at least 71 lives with over 1,000 people reported missing, Donald Trump again placed the blame on the state's forest management.
"We will be talking about forest management," Trump told reporters early Saturday morning before leaving the White House. "I've been saying that for a long time. It should have been a lot different situation."
He continued, adding that "the one thing is that everybody now knows that this is what we have to be doing, and there's no question about it. It should have been done many years ago."
It's the second time that Trump has taken aim at California's forest management. Last week, on November 10, the president wrote on Twitter that "there is no reason for these massive, deadly and costly fires in California. Billions of dollars are given each year, with so many lives lost, all because of gross mismanagement of the forests. Remedy now, or no more Fed payments!"
The Trump administration has issued an emergency declaration providing federal funds to help firefighters and first responders manage the crisis.
Hollywood stars, many of which live in the affected areas and whose homes have been destroyed, blasted the president for his first callous tweet. Ava DuVernay wrote on Twitter that "this man is demented. Never stop saying it." Music star Katy Perry also slammed Trump, calling his response to the wildfires "heartless."
Firefighters, and other officials, also criticized the sentiment -- that some suspected came from a resentment that the state had elected overwhelmingly Democratic candidates in the midterms. Trump later changed his tone and tweeted support for those working to contain the fires and for the victims and their families.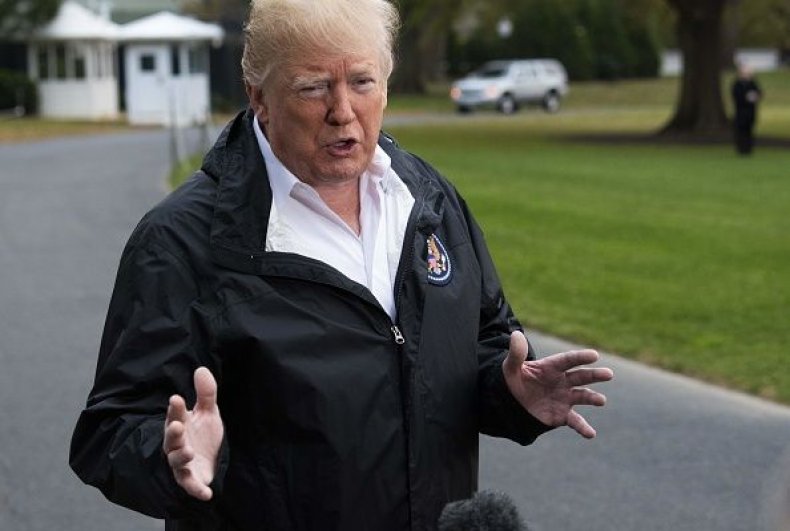 "Thank you to the great Firefighters, First Responders and @FEMA for the incredible job they are doing w/ the California Wildfires. Our Nation appreciates your heroism, courage & genius. God Bless you all!" he said on Wednesday in a social media post.
The Camp Fire has become the deadliest wildfire in California history, with over 70 people now confirmed dead and over a thousand people missing. It has burned down about 98,000 homes and destroyed 146,000 acres. Fire officials say it is only about 50 percent contained as of Saturday and they do not expect to bring the blaze under control until the end of November.
Smoke from the fire has prompted the closure of several schools and universities and the postponement of major sporting events. The dense smoke now covering much of the state has been described as "the dirtiest air in the world."
Officials are also trying to manage another fire in Santa Monica, California that has already burned nearly 99,000 acres. The Woolsey Fire is about 82 percent contained, fire officials say. It has burned down famous movie sets at Paramount Pictures.
Trump was on his way to California to meet with government leaders like Governor Jerry Brown and Governor-elect Gavin Newsom when he stopped to talk to reporters about the fires on Saturday.
"I think everybody's on the right side. It's a big issue, it's a big issue, a very expensive issue, but very, very inexpensive when you compare it to even one of these horrible fires. And we'll save a lot of lives," Trump said.