Trump Agreed to Cancel South Korea War Games Without Informing the Military
President Donald Trump's announcement Tuesday that he had agreed to cancel war games in Korea reportedly came as a shock to South Korea and U.S. military leaders.
U.S. Forces in Korea "has received no updated guidance on execution or cessation of training exercises," said USFK spokeswoman Lieutenant Colonel Jennifer Lovett, Reuters reported.
Lovett said, as of now, the U.S. military plans to "continue with our current military posture until we receive updated guidance" from the Department of Defense or Indo-Pacific Command. This includes the Ulchi Freedom Guardian joint military exercises scheduled for the fall.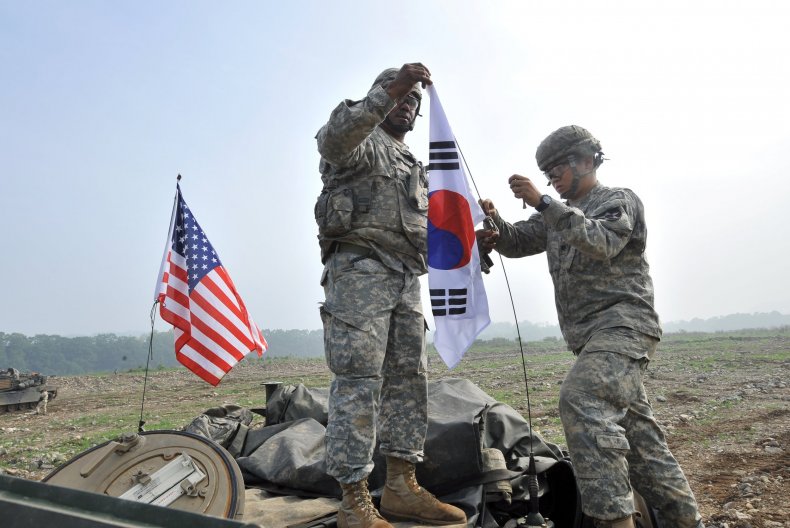 The president revealed his decision after a historic summit Tuesday with North Korean leader Kim Jong Un in Singapore. He called the regular training sessions between U.S. and South Korean forces "very provocative" and costly.
"The war games are very expensive. We pay for the majority of them," the president said. Now that negotiations between the U.S. and North Korea are occurring, the president said, "I think it's inappropriate to be having war games."
In the lead-up to the summit, the U.S. and South Korea had moved forward with war games. In an effort to avoid raising tension, however, South Korea announced in early June that it would continue the annual exercises quietly and stop publicizing them.
Trump and Kim signed a joint agreement Tuesday committing to "peace and prosperity" between the U.S. and North Korea. Kim also reaffirmed a longstanding commitment by Pyongyang to denuclearize the Korean Peninsula. Both leaders expressed optimism about future relations and the denuclearization effort.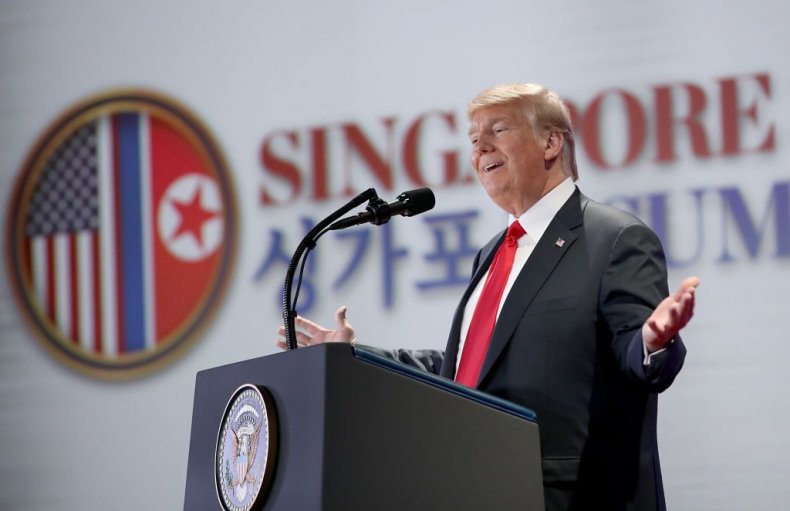 Critics have said the agreement does not go nearly far enough or hold significant weight.
"Wow. If this is it...this is depressing," Robert E. Kelly, professor of political science at Pusan National University in South Korea, tweeted. "This is even thinner than most skeptics anticipated. I figured Trump [would] at least get some missiles or a site closure or something concrete.... This looks pretty generic."
Anthony Ruggiero, senior fellow of Washington's Foundation for Defense of Democracies think tank, told Reuters that the deal looked like a mere "restatement" of where negotiations were left "more than 10 years ago."
Trump told reporters, however, that he and Kim reached agreements on additional points that were not reflected in the signed document. "We didn't put them in the agreement because there wasn't enough time," he said.