Omarosa's Ex-Husband Aaron Stallworth Seemingly Mocks Her With Kermit Tea Meme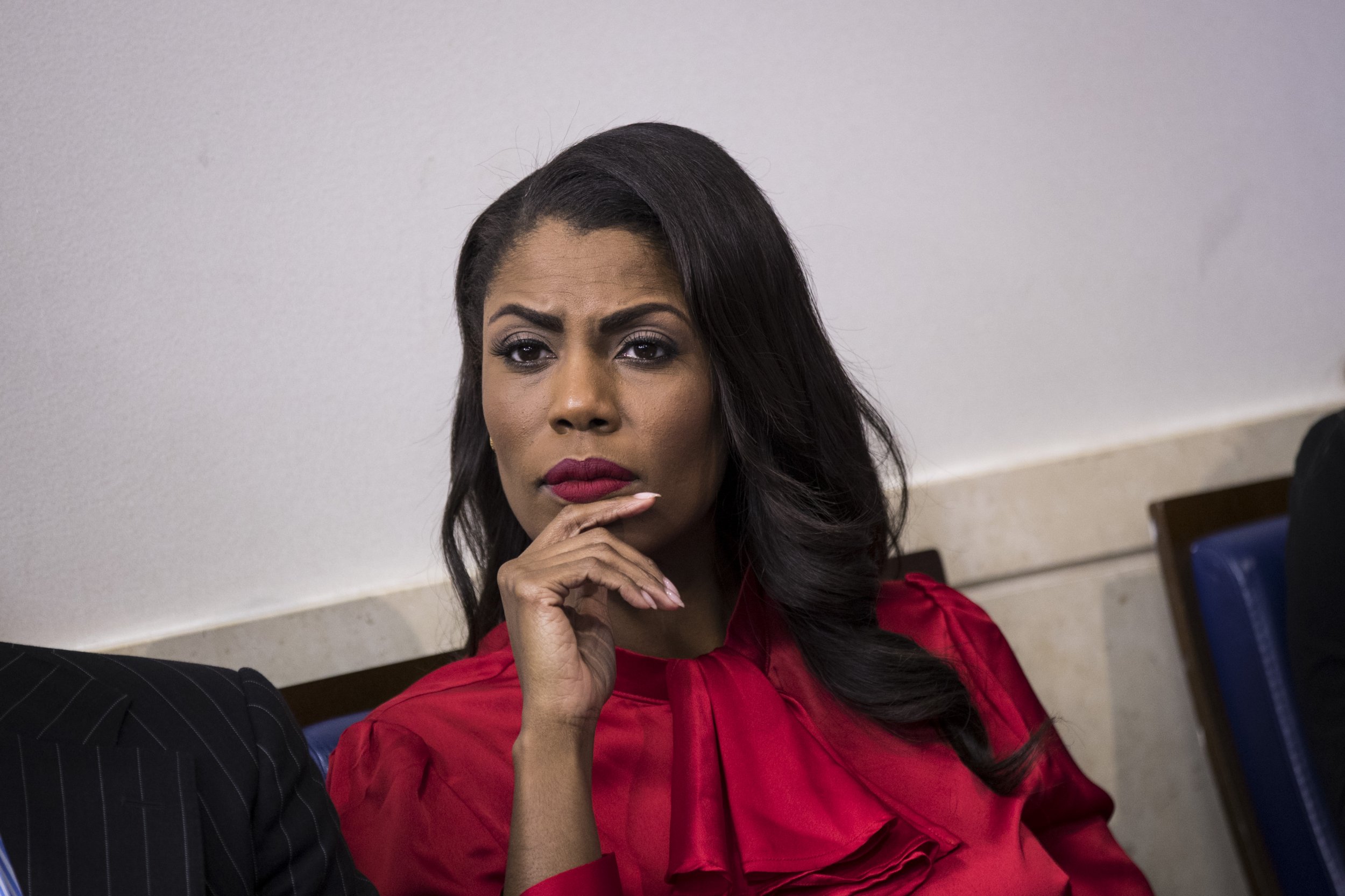 Omarosa Manigault Newman had a bad week—she lost her position as an aide to President Donald Trump on Wednesday and was removed from the White House grounds, according to reports. Her ex-husband seemingly piled on, posting a meme to Twitter on Thursday that expressed a bit of petty joy some 12 years later.
"All day..." the user @StallworthAaron tweeted, along with a picture of Kermit the frog holding tea. The account claimed to be Omarosa's ex-husband, Aaron Stallworth, when Newsweek reached out for comment on Thursday.
For the internet-illiterate, the Kermit meme implies you're being petty, but then acting above it. The phrase "but that's none of my business" originally accompanied the meme to sarcastically drive the point home, but now Kermit-drinking-tea is ubiquitous.
It was difficult to know 100 percent if the account was authentic since it is not verified by Twitter, but the user said he was the same Stallworth who was married to Omarosa. When asked for further thoughts on his tweet and his ex-wife's situation, he responded, "Kermit is all I can offer. Thanks for the interest."
This wasn't the first time the account had posted responded to Omarosa news with Kermit-related thoughts.
"Got me sippin' tea over here off these tweets," the account posted in response to a tweet from White House correspondent April Ryan that noted President Donald Trump had previously fired Omarosa on the show The Apprentice.
While Stallworth didn't miss a beat to take a jab at Omarosa, they seemingly tried to remain friendly after their 2005 split. "I wasn't as supportive to him as I could have been," she said at the time, according to People magazine.
But Omarosa's ex-husband wasn't the only person to lob pettiness.
The former reality star, 43, appeared on Good Morning America Thursday and said, "I have quite a story to tell as the only African-American woman in this White House, as a senior staff and assistant to the president, I have seen things that made me feel uncomfortable, that have upset me, that have affected me deeply and emotionally."
But GMA host Robin Roberts wasn't having it. "She has a story to tell," Roberts said. "I'm sure she'll be selling that story. Bye, Felicia."