Trump Aide Stephen Miller Describes Immigrant Child Separation Policy as 'Simple Decision'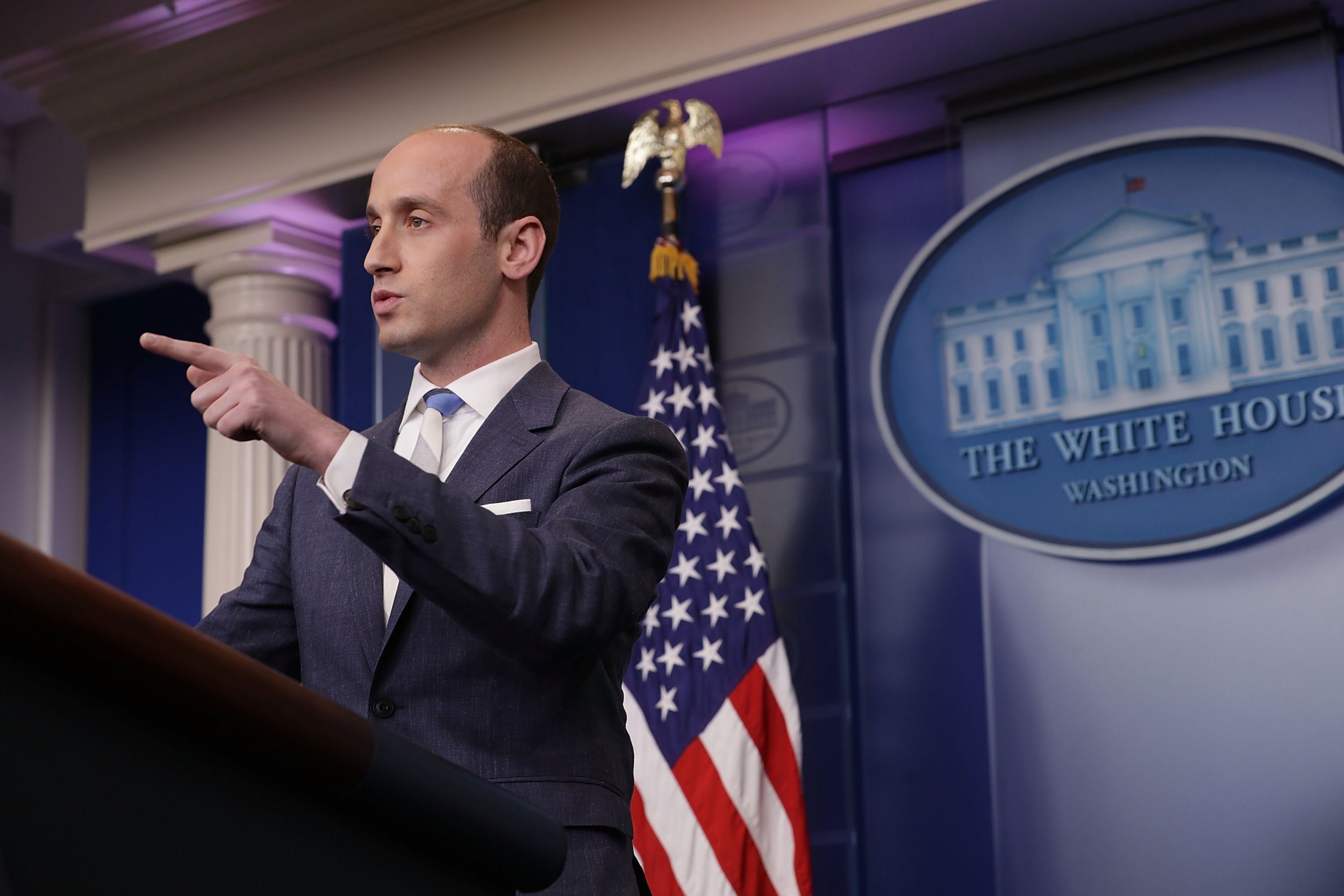 Donald Trump aide Stephen Miller was the driving force behind a controversial new policy enforcing the separation of undocumented immigrants from their children at the U.S. border, reported The New York Times.
The president has said he dislikes the policy, and has attempted to lay the blame at the door of the Democrats, but in an interview with the Times, White House adviser Miller defended the policy, describing it as a "simple decision."
"No nation can have the policy that whole classes of people are immune from immigration law or enforcement. … The message is that no one is exempt from immigration law," he told the Times.
An anti-immigration hardliner, Miller has pushed in recent months for a tough "zero tolerance" policy and an end to the current "catch and release" rules, under which immigrants who enter the country illegally are released from detention by U.S. authorities while their cases are processed.
Under the new regime, at least 2,000 children have been separated from their parents at the U.S. border and placed in makeshift detention centres. Democrats, Republicans, health professionals and religious organisations have called for the administration to end the policy, which has attracted widespread condemnation.
Following a spike in attempted border crossings in April, Miller was reportedly instrumental in persuading Trump to enforce a policy of child separation as a deterrent, according to the report.
Some White House officials, such as Homeland Security Secretary Kirstjen Nielsen, reportedly oppose the policy, while White House chief of staff John Kelly is an adamant backer.
Though Trump on Friday declared that "I hate the children being taken away" in reference to the policy, he is reported by the Washington Post to be prepared to let the policy stand to wring concessions from Democrats in Congress as they battle over immigration reform.
Miller, one of the key drivers behind the administrations populist agenda and a protege of former White House chief strategist Steve Bannon, also played a key role in framing the administration's controversial "Muslim ban," under which citizens from several Muslim majority nations were barred from entering the U.S.
Reuters reported that Miller and Bannon this week lobbied Congress for the tough immigration reform package, which could see hundreds of thousands of so-called Dreamers, or those brought to the U.S. as children by undocumented immigrants, deported and barred from a path to citizenship.