Former Trump Aides Are Being Sought to Speak Out About 'Dangerous Moment' Ahead of Election
Former aides of President Donald Trump are being urged to speak out about concerns over his presidency as the countdown to the election gathers pace.
Miles Taylor, former chief of staff at the Department of Homeland Security (DHS), said now was the time for ex-Trump officials to step forward and help sway undecided voters by revealing their worries to help snatch victory from his grasp.
During interviews, Taylor has accused Trump of routinely asking aides to break the law, using his former agency for explicitly political purposes, and wanting to maim and shoot migrants trying to cross the southern border, according to the news channel NBC CT.
Taylor launched The Republican Political Alliance for Integrity and Reform (REPAIR) group to bring together concerned ex-aides and said they now had a "moral" duty to speak out and deny Trump a second term.
Taylor said: "It's now or never. Those who witnessed the president's unfitness for office up close have a moral obligation to share their assessment with the electorate."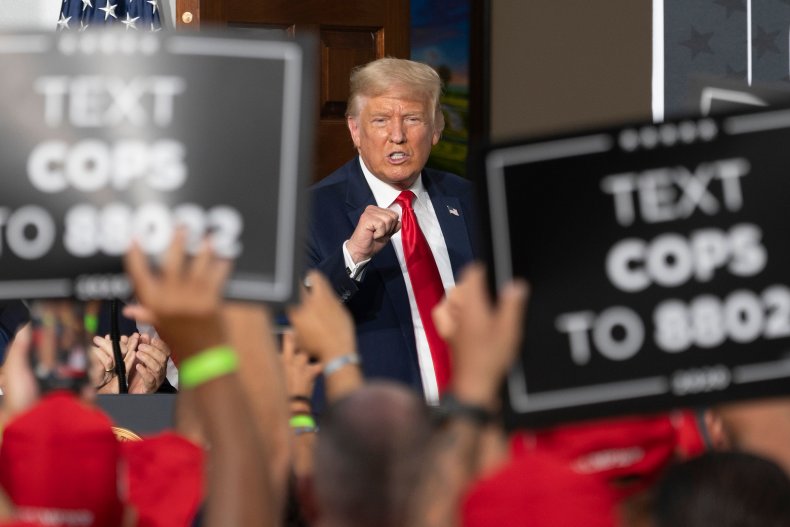 Speaking to the news channel, the former assistant secretary of counterterrorism and threat prevention, said: "Enough is enough. People need to understand how dangerous a moment we are in."
And Sarah Longwell, of the group Republican Voters Against Trump, said there are now almost 1,000 video testimonials from Republicans across the country who want Trump out. She said the group's aim was to provide a structure to help wavering Trump supporters feel comfortable opposing him.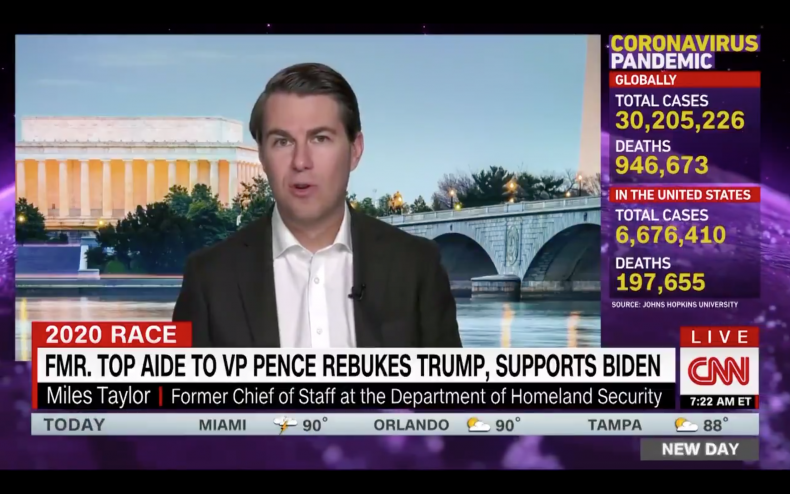 She said: "While these voters disliked Trump intensely, they didn't trust the media, they didn't trust Democrats, they didn't trust the leaks.
"Who's a credible messenger? It was people like them."
Olivia Troye, a former counterterrorism adviser to Vice President Mike Pence, has announced she will be voting for Biden after speaking out over Trump's handling of COVID-19.
However, the news channel said the White House has hit back with press secretary Kayleigh McEnany saying: "These are not profiles in courage, but these are profiles in cowardice."
It is claimed she dismissed Troye and Taylor's remarks declaring them to be part of a "fringe club of Never Trumpers who are desperate for relevancy."
Republican strategist Rick Wilson, who co-founded the anti-Trump Lincoln Project, said time had almost run out for people to speak up.
He told NBC CT: "There will be a cottage industry when Trump is out of office of people who say, 'Oh, I fought from the inside, I fought the good fight, I kept so many bad things from happening.
""It doesn't matter. There's only one moment in time where it matters. And that's now."