Trump Aides Are Worried That Obama Will Rile the President, as he Obsesses Over Coverage of his Speech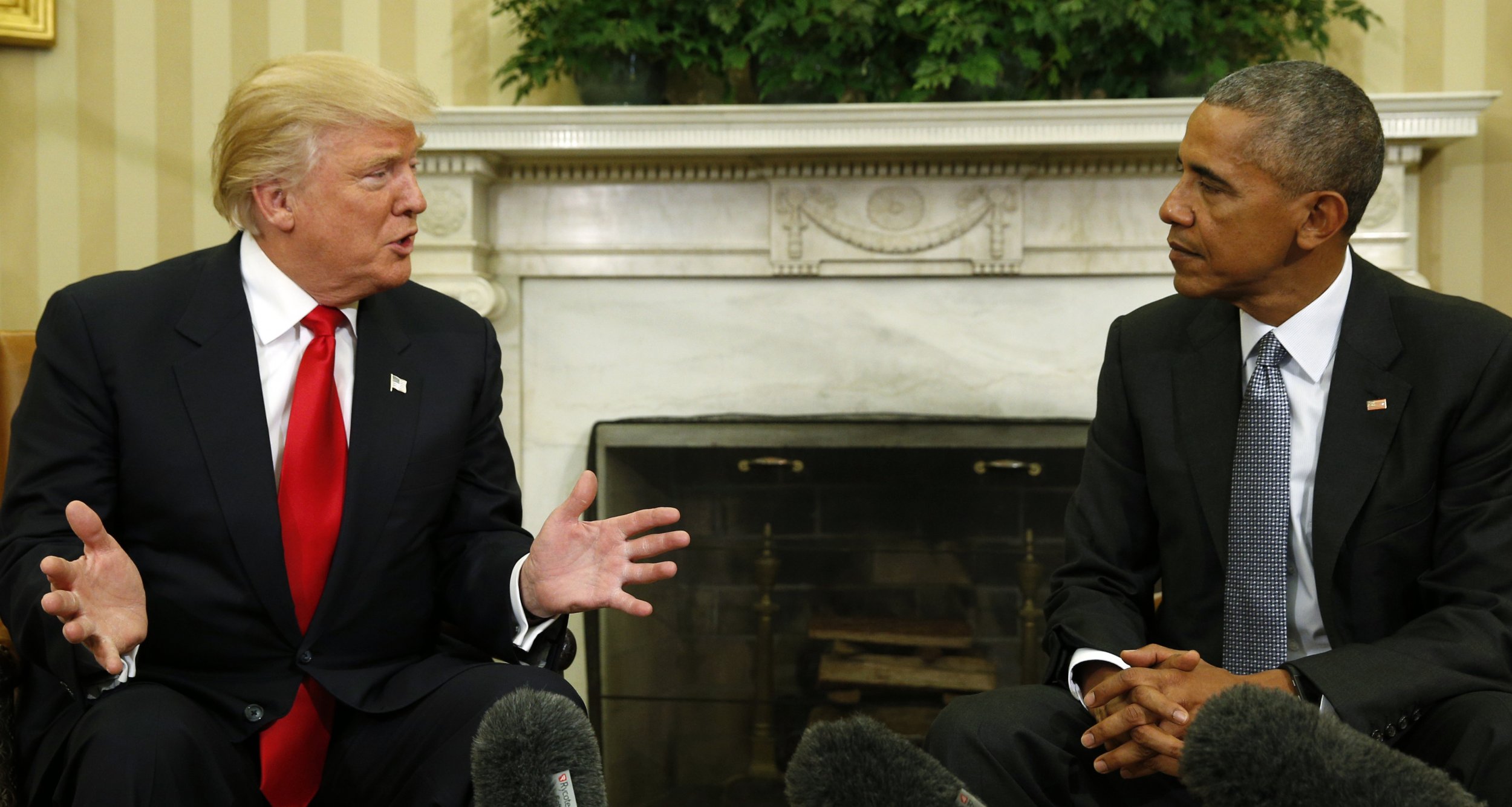 With only six weeks until the midterm elections and both parties fighting for control of Congress, Donald Trump and Barack Obama are rallying their bases in speeches and campaign events around the country. But Trump aides are worried that Obama might get in the president's head.
The former commander-in-chief directly criticized Trump by name for the first time in a speech delivered at the University of Illinois on Friday. Obama took a swing at Trump and Republicans, slamming the party for cultivating "politics of division and resentment and paranoia."
Obama took several jabs at Trump, calling on the American people to "stand up to bullies, not follow them."
"We're supposed to stand up to discrimination and we're supposed to stand up clearly and unequivocally to Nazi sympathizers. How hard can that be? Saying that Nazis are bad," he said, referring to Trump's infamous comments that there were "good people on both sides" after the white supremacy marches in Charlottesville, Virginia. The "Unite the Right" rally had resulted in the death of 32-year-old Heather Heyer after someone drove a car into a crowd of counter protesters.
Trump remained largely silent after Obama's criticism of his presidency and the Republican Party, but joked at his campaign rally later in the day that he had fallen asleep during Obama's remarks.
"I'm sorry, I watched but I fell asleep," Trump said at the rally for Republican Senate candidate Kevin Cramer in North Dakota. "I found he's very good for sleeping."
The president also took to social media to lash out at Obama, retweeting several social media posts written by other political figures who went after the 44th president's comments.
One post Trump retweeted to his followers provided a "fact check" on Obama's statement asking how hard it is for the president to condemn Nazis.
"Fact check: @realDonaldTrump kicked the Nazi out of NYC after 14 years and multiple Presidents allowed him to stay," Richard Grenell, the U.S. ambassador to Germany, said on Friday.
But Trump aides told Politico that they are worried Obama might get in the president's head before the upcoming midterm elections, as Trump views Obama as much more of a threat than other democrats like Hillary Clinton.
The aides also mentioned Trump's insecurity about Obama's more positive media coverage and "adulation," which only further fuels his belief that he is unfairly treated by the press. All three major cable news networks aired Obama's speech in full, including Fox News. When the president spoke in North Dakota CNN didn't air the remarks at all, while MSNBC and Fox News cut away from the speech before Trump was done.
Trump also mocked Obama's speech later on Friday during another rally stop in South Dakota, telling his supporters: "If that doesn't get you out to vote for the midterms, nothing will."