Trump Ally Roger Stone Is Commenting on Golden Globes Style Choices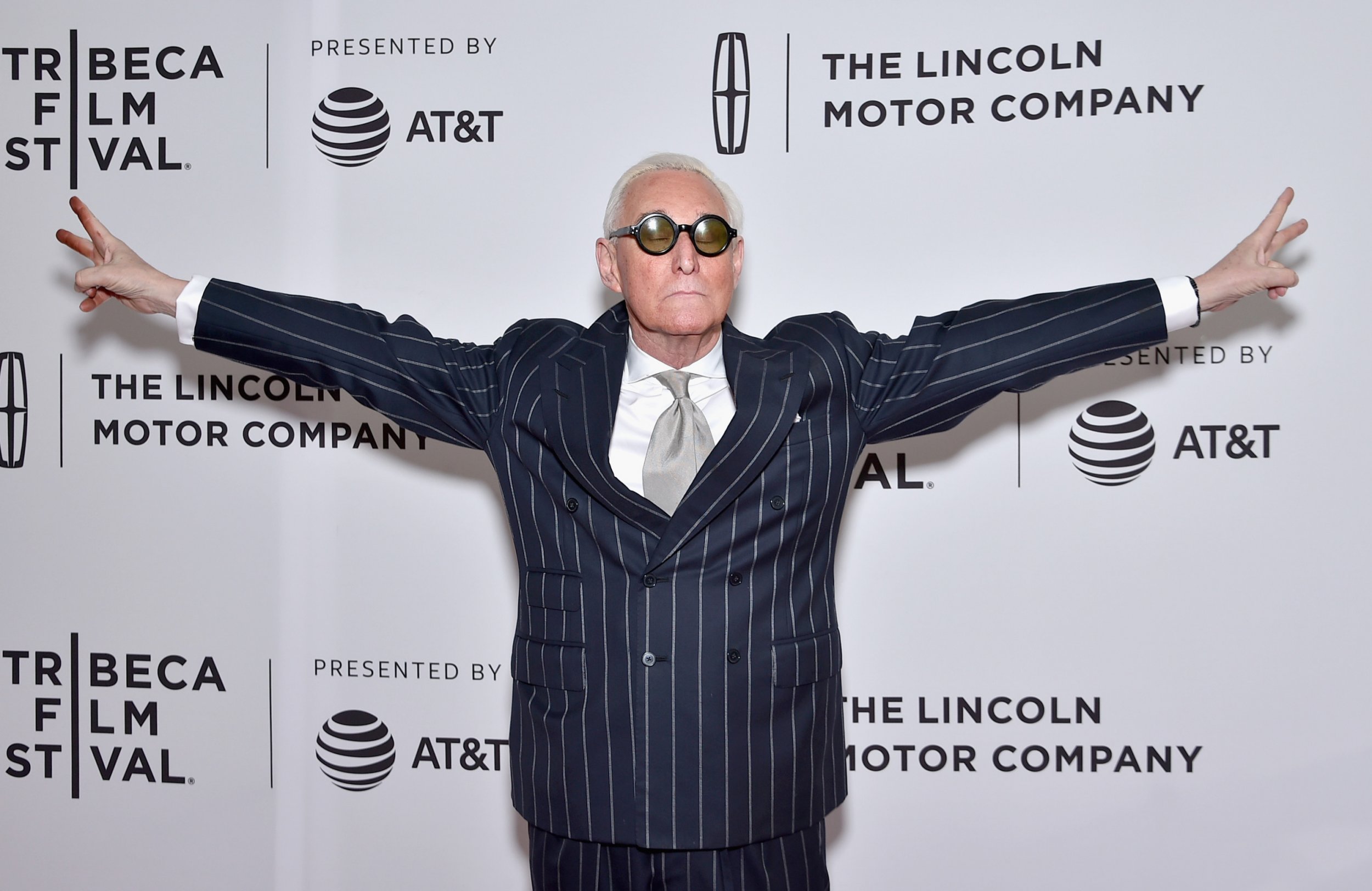 You probably know Roger Stone as a political consultant and ally of President Donald Trump. He's also really into style—frequently wearing, let's say, bold outfits—and took to Twitter on Sunday to comment on the stars' style at the Golden Globes.
An account seemingly devoted to Stone's coverage of style—which he does from time to time for the conservative website The Daily Caller—tweeted a start to the night, "GOLDEN GLOBES: Buckled in and ready to analyze the red carpet attire. Less activist droning & more style!"
From there, Willem Dafoe's outfit was appreciated, except for the lack of tie, which was deemed "Lazy!" Dave and James Franco got good marks for their tuxedos, while Sarah Jessica Parker was slammed for fishnet sleeves: "This is not the set of Hocus Pocus 2!"
Stone, perhaps predictably, made sure to critique the "activism" on the red carpet. He was referring to the women in Hollywood speaking up against sexual harassment and gender discrimination amid the myriad allegations of sexual miscondust in America.
It's difficult to verify if the person tweeting from the account was actually Roger Stone, but it is followed by people connected to the political world, including former Trump adviser Jason Miller and New York Times reporter Maggie Haberman.
Stone's own sense of style often veers toward the bold, with colorful accessories. He's not shy about sharing his opinions on other's outfits, putting out an annual best and worst dressed list. Included on this year's worst list was former Trump adviser, the notably disheveled Steve Bannon, who famously layers buttoned shirts.
"When Steve Bannon first appeared on our worst dressed list a few years ago, the iconoclastic Bannon showed it proudly to his friends," Stone wrote in The Daily Caller in December. "His inclusion on this year's WORST DRESSED list is given in the spirit of helpful advice. Not meant to be confrontational. In all seriousness, lose the three button down shirts on top of each other."