Trump Ally Stone Says 'No Collusion' Between Russians, Campaign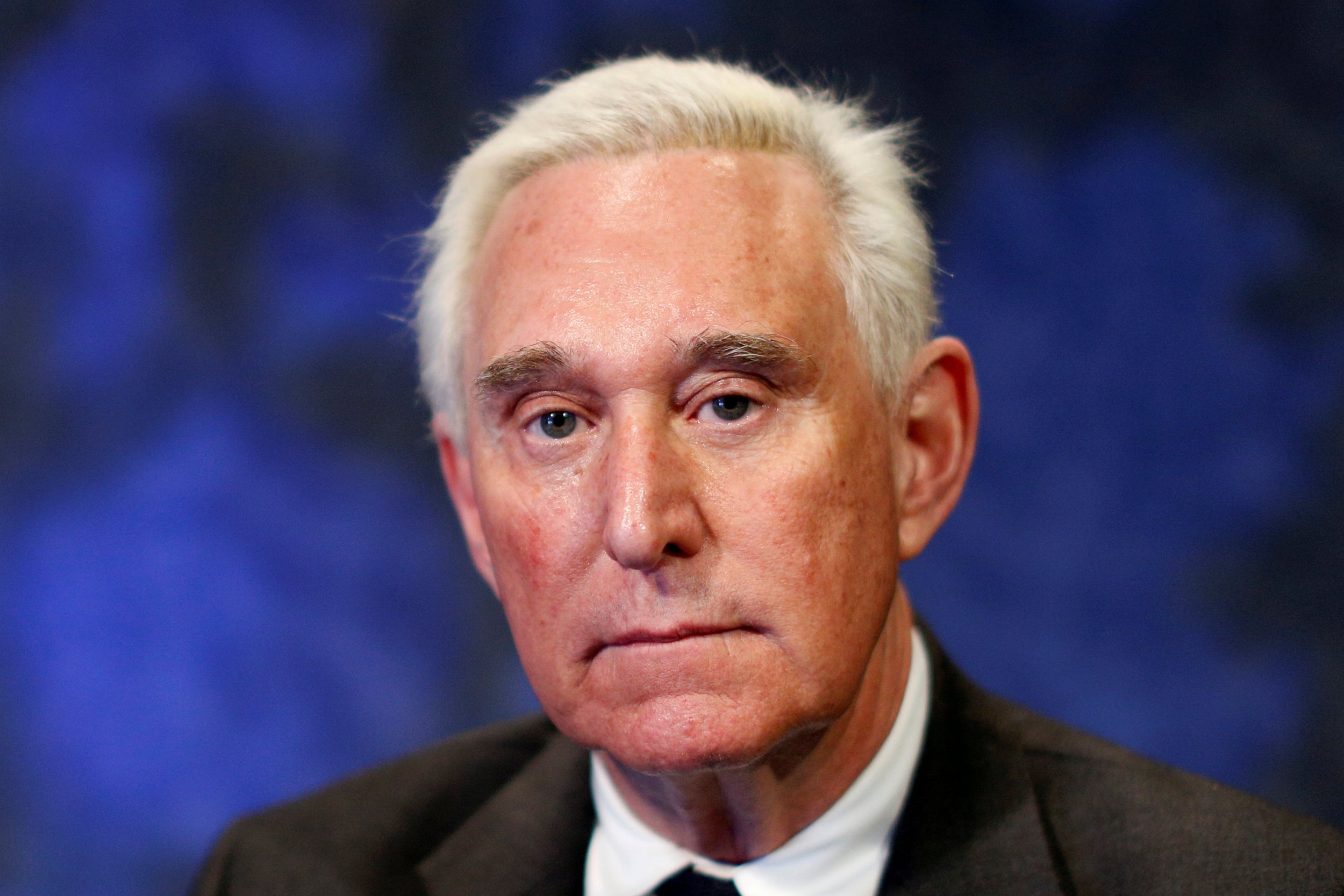 Roger Stone, a longtime ally of President Donald Trump, said on Sunday he has offered to testify before a congressional committee investigating possible Russian meddling in the 2016 presidential election and ties to the Trump campaign.
Stone, an informal adviser to Trump, told ABC's "This Week" he had not received a reply from the House of Representatives intelligence committee on his offer of public testimony.
Along with former Trump campaign manager Paul Manafort, who has also offered to appear before the panel, Stone was among the Trump associates whose communications and financial transactions were being examined by the FBI and others as part of a larger investigation into possible links with Russian officials, according to a Jan. 20 report in the New York Times.
Without citing any names, FBI Director James Comey confirmed at the committee's public hearing last week that the FBI was investigating possible Russian ties to Trump's campaign as Moscow sought to influence the 2016 election.
Stone said he was anxious to testify in public.
"I reiterate again, I have had no contacts or collusions with the Russians," he told ABC, adding later, "There is no collusion, none, at least none that I know about, in Donald Trump's campaign for president."
At Monday's intelligence committee hearing, Adam Schiff, the top Democrat on the panel, cited concern over Stone's communications with WikiLeaks founder Julian Assange and Guccifer 2, who claimed responsibility for hacking the Democratic groups.
Stone said he had spoken to Assange through an intermediary and to Guccifer on Twitter in an exchange he made public. Stone also cast doubt on whether Guccifer was a Russian agent.
"Just because the intelligence services say something, as we know from history, does not make it true," he said, reflecting the doubts that Trump himself has sown about U.S. spy agencies.
Carter Page, another Trump campaign adviser whose contacts with Russians were mentioned by Schiff at Monday's hearing, also has offered to appear before the committee, according to multiple media reports.
The U.S. intelligence community has concluded that Russia sponsored the hacking of Democratic Party groups during the 2016 campaign to benefit Republican Trump over Democrat Hillary Clinton. Russia has denied the allegations of meddling.
Trump has dismissed the idea of any coordination between his campaign and Russia and has accused Democrats and the media of using the issue to attack him.
The House committee investigation was marred on Wednesday after its Republican chairman, Representative Devin Nunes, announced to the public and briefed Trump that U.S. intelligence may have swept up communications by Trump associates before telling the committee.
Nunes apologized to the intelligence panel the next day.
However, he further alienated Democrats on the committee on Friday when he canceled a hearing with intelligence officials from former Democratic President Barack Obama's administration in order to have a classified briefing with the directors of the National Security Agency and Federal Bureau of Investigation.
The committee's top Democrat, Adam Schiff, suggested the cancellation came after pressure from the White House.
Schiff and other Democrats said last week's actions raised more doubts about whether Nunes, a Trump ally who served on the president's transition team, can conduct a credible investigation.
"I think the chairman has to make a decision whether to act as a surrogate of the White House as he did during the campaign and the transition or to lead an independent and credible, investigation," Schiff told CBS' "Face the Nation."