Amazon Stock Drops After Trump Tweet: Eight Times He's Bashed The Company, Bezos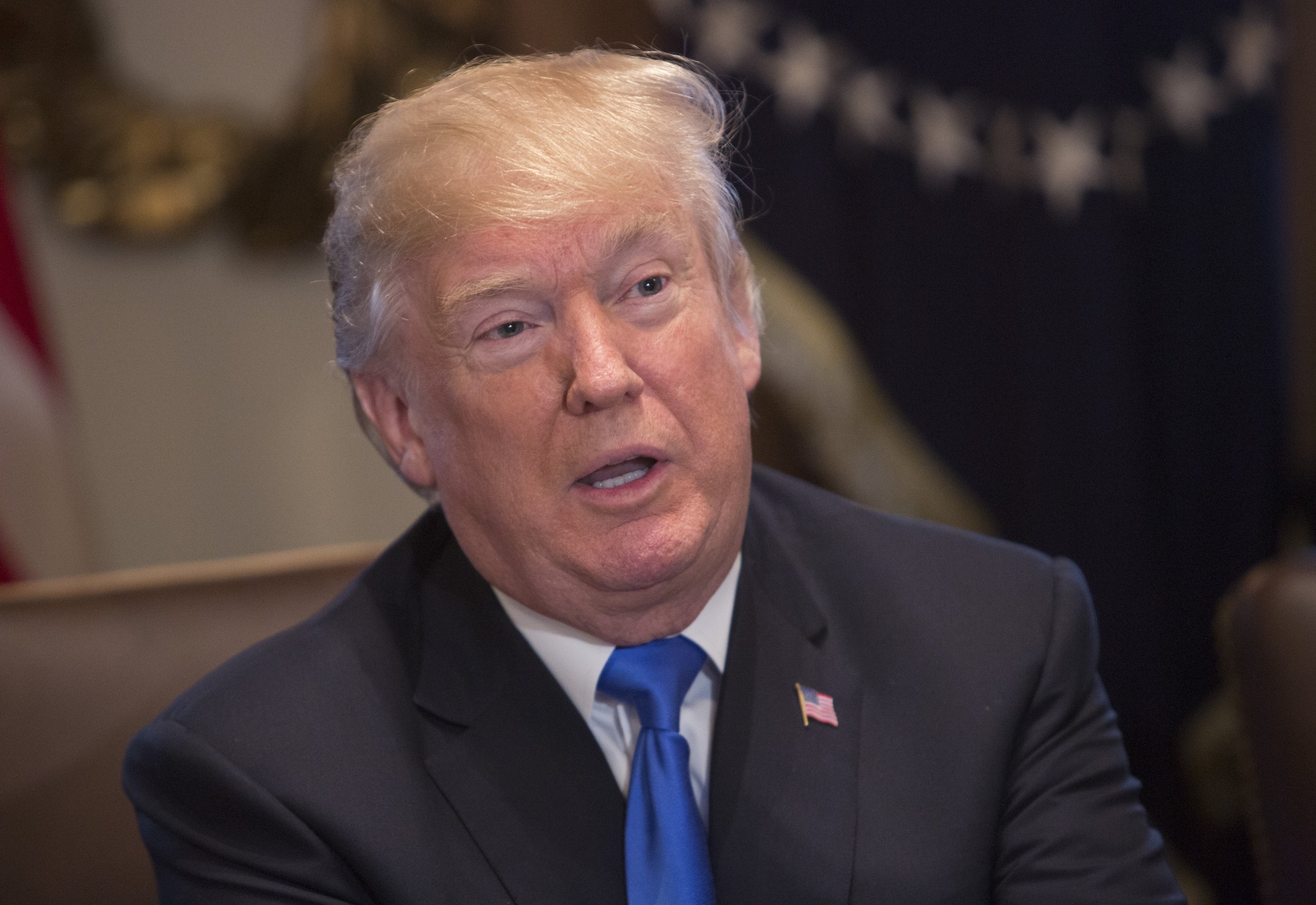 Many of the people who take to social media to complain about Amazon don't have much of an impact on the company's overall business. But when President Donald Trump tweets, the company loses value.
Trump has raised concerns about Amazon's tax rate in the past, and recent rumors that he was considering a change in tax treatment caused a drop in the company's stock value earlier this week.
Thursday morning tweet reiterating his past concerns caused another drop in Amazon's value. Amazon closed Wednesday afternoon at $1,431 per share and by the time it opened Thursday, after the president's tweet, it was selling at $1,406.
Trump has gone after Amazon and its billionaire owner Jeff Bezos plenty of times in the past.
Over the summer, Trump tweeted that the company was doing "great damage" to other retailers and was hurting towns and cities all across the country.
In December, he went after the United States Post Office and said it, "should be charging MUCH MORE!" The USPS delivers Amazon's packages and even expanded delivery to include Sundays. Amazon released a statement in 2017 that said, "The Postal Regulatory Commission has consistently found that Amazon's contracts with the USPS are profitable," Fortune reported.
In 2015, Trump said that Amazon would tank if it ever had to pay "fair" taxes.
Trump also went after The Washington Post in a series of tweets, which is owned by Bezos, and said the paper wasn't paying internet taxes.
Trump also said that the paper is simply a front for Bezos and his other company.
At Wednesday's White House press briefing, Press Secretary Sarah Huckabee Sanders addressed rumors that the president has a plan for Amazon.
"Look, the president has said many times before he's always looking to create a level playing field for all businesses, and this is no different. And he's going to always look at different ways, but there aren't any specific policies on the table at this time," she said.