Donald Trump's New UAE Ambassador is a Republican Megadonor With No Diplomatic Experience
President Donald Trump's nominee for United States ambassador to the United Arab Emirates — a Republican megadonor with no diplomatic experience — was confirmed by the Senate on Tuesday, marking the first time the key position is filled by someone who is not a career diplomat.
John Rakolta, Jr., was confirmed on a 63-30 vote held after a close to year-and-a-half delay, with several Democrats and an independent Senator joining the GOP majority. Rakolta owns the Detroit-based construction company Walbridge Aldinger that has done business with a firm in Abu Dhabi, where he will be the chief representative for the U.S. But notably, Rakolta donated $250,000 to Trump's inauguration and raised funds for the transition.
Rick Olson, ambassador to the UAE from 2008 to 2011, told Shareblue Media that all who have filled the role "without exception have been career foreign service officers, most of whom have had extensive experience in the Arab world." Past presidents have nominated their supporters for ambassador positions, but typically for roles less complex than the Middle East.
Former diplomat James Bruno was more critical, telling the media outlet that Rakolta has "zero foreign policy experience and therefore is abjectly unfit for this position."
"Washington has traditionally taken the volatile Middle East very seriously in its national security planning and diplomacy. And Middle East capitals have been off limits to unqualified campaign contributors as U.S. ambassadors," Bruno said. "Unfortunately, nothing is off limits to the Trump administration."
But Republican Senator Mitt Romney, who has a family connection to Rakolta, defended the new ambassador before the vote.
"He is, in fact, entirely qualified. I have known him personally for more than 30 years," Romney said on the Senate floor. "I know John Rakolta as a man of honor and integrity and am convinced that he will serve the country well."
Through marriage, Rakolta is the uncle of Republican National Committee Chairwoman Ronna McDaniel.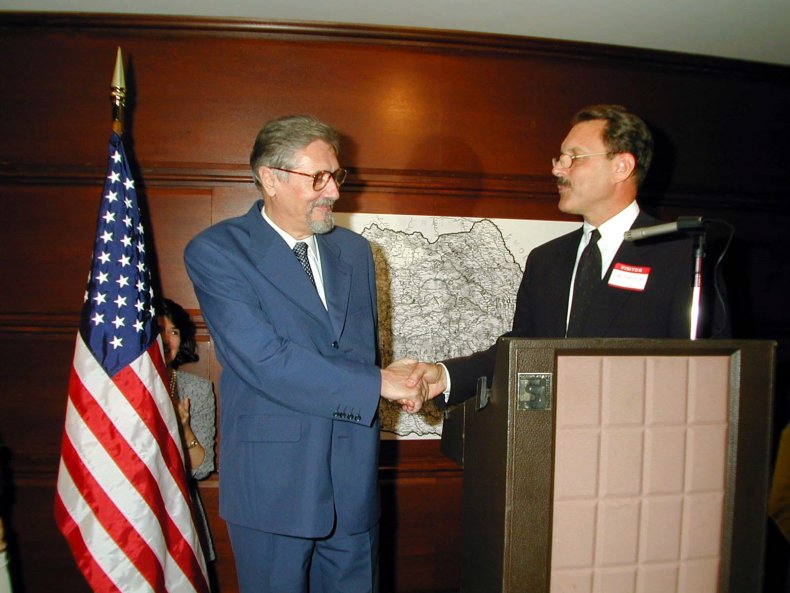 By nominating Rakolta, Trump broke his word from campaigning for president in South Carolina in August 2015.
"I want the great negotiators negotiating our deals," Trump said at the time. "I don't want these nice people that got there because they gave political contributions."
Democratic Senator Robert Menendez, who strongly opposed Rakolta, during the confirmation hearing asked Rakolta to comment on concerns that the UAE is using American mercenaries for assassinations in Yemen. Rakolta admitted he was not familiar with the matter.
The White House did not immediately respond to a request for comment from Newsweek on Tuesday.