Donald Trump Asks Americans Not to Use 100 Days As a Benchmark to Judge Him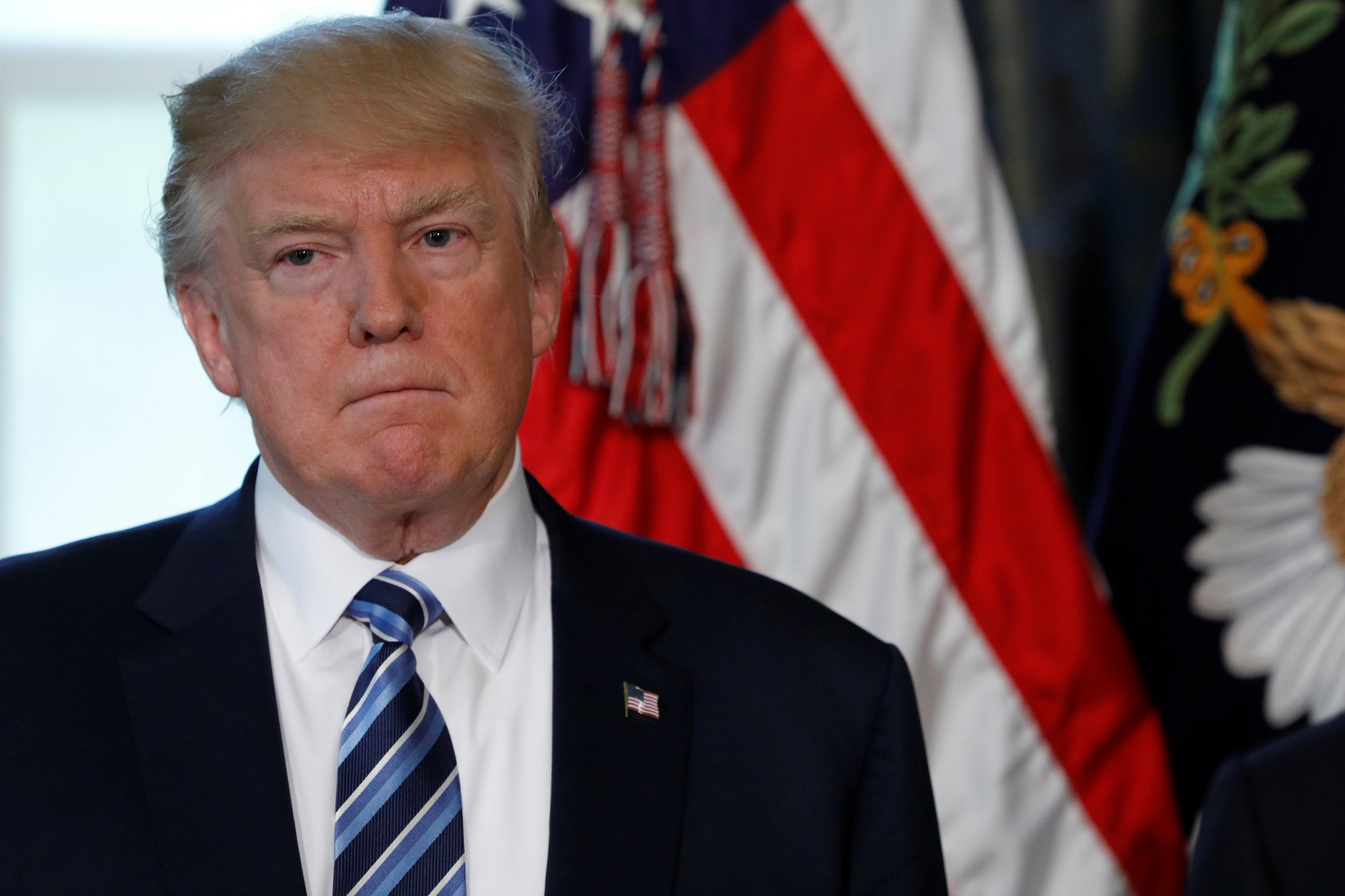 U.S. President Donald Trump has urged Americans not to judge the success of his presidency based on whether he has completed a plan laid out for his first 100 days in office and claimed to have achieved more so far than any other president.
Trump unveiled his plan during his first 100 days in office last October at a rally in Gettysburg, Pennsylvania. Goals included passing a $1 trillion infrastructure plan, repealing and replacing the Affordable Care Act and making tax cuts.
But when asked in an interview by the Associated Press whether Americans should use this plan to measure his success as president, Trump said: " No, because much of the foundation's been laid. Things came up. I didn't put Supreme Court judge on the 100 [day] plan, and I got a Supreme Court judge."
Trump was reminded that beginning the process of selecting a replacement for Justice Antonin Scalia was actually the second bullet point under the security and rule of law section of " Donald Trump's Contract with the American Voter."
He replied: "I don't know" and then added that getting Justice Neil Gorsuch confirmed is "the biggest thing" he's done so far in his presidency.
Read more: First 100 days: how does Trump compare to other presidents?
Last Friday on Twitter Trump called presidential benchmark of the the first 100 days a "ridiculous standard" and accused the media of being against him. After the failure of Republican efforts to repeal and replace the Affordable Care Act, Trump has so far failed to pass any of the 10 pieces of legislation on the contract he announced in October.
He has signed 25 executive orders, 24 memorandums, and 20 proclamations to set goals for his administration, but none of these have turned into new laws or led to significant changes. April 29 will mark his 100th day in office.
The 100 days standard goes back 84 years to the Presidency of Franklin D. Roosevelt who — after becoming president in 1933 during the depths of the Great Depression — passed the economic changes in the New Deal and shored up the U.S. banking system.
In his defense Trump said that he " never realized how big" the presidency and government is. " Every agency is, like, bigger than any company. So you know, I really just see the bigness of it all, but also the responsibility," he said.
Trump said his administration will be "doing major tax reform" on Wednesday April 26 with massive tax cuts for both businesses and individuals and families—fulfilling one of his 100-day contract promises.
In the plan Trump wrote that middle-class families with two children will see a 35 percent tax cut and that business rates will be lowered from 35 percent to 15 percent.
"I've done more than any other president in the first 100 days and I think the first 100 days is an artificial barrier," Trump said.
"And I'm scheduled ...the foundations have been set to do some great things."