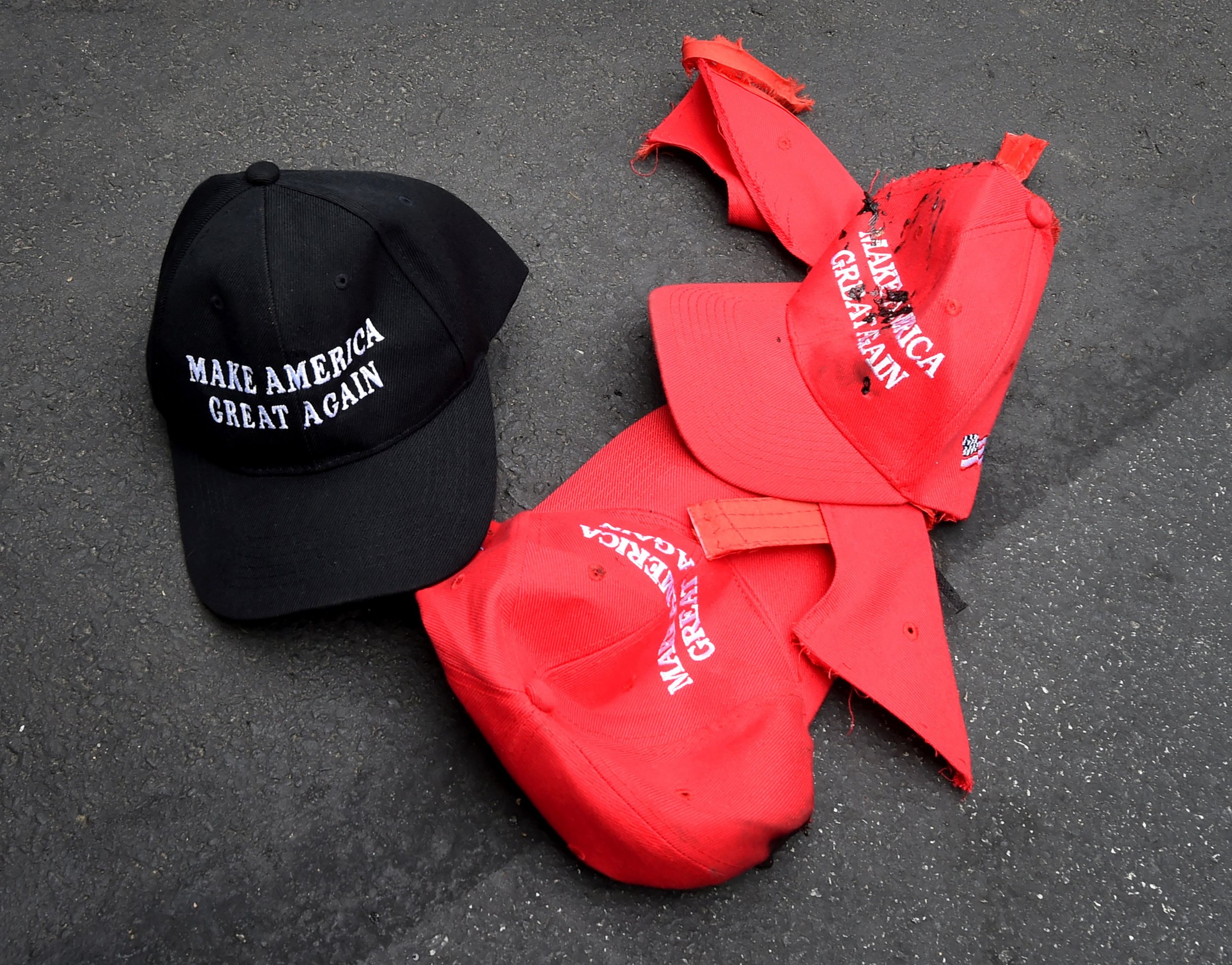 Across the United States on Wednesday, Americans will set off fireworks and celebrate Independence Day. But a poll released Monday suggests that, on this July 4, fewer U.S. adults are extremely proud to be American than at any point since 2001.
For the first time in Gallup's polling, which dates back to the surge in patriotism experienced in the aftermath of the 9/11 attacks, a minority of Americans said they were extremely proud. Just 47 percent described themselves that way in the poll conducted between June 1 and June 13, down from 51 percent last year.
The number of adults proud to be American reached a high of 70 percent in 2003 before dipping amid U.S. military involvement in Iraq. Still, it remained above 50 percent throughout President Barack Obama's eight years in office.
The decline comes despite Donald Trump making pride in America a central hallmark of his rhetoric both as a candidate and a president, highlighted by his slogans "Make America Great Again" and "America First."
There were multiple polls released Monday that showed Trump's message is far from universally felt. Only a narrow plurality of Americans, 42 percent to 39 percent, said they were proud of the United States right now, according to a USA Today/Ipsos poll. Unsurprisingly, there were shape differences across the political divide. While 71 percent of Republicans said they were currently proud of their country, only 22 percent of Democrats said the same. Perhaps most worryingly for Trump, just 36 percent of independents indicated they were proud of the U.S. right now, while 45 percent disagreed with that sentiment.
Those figures came despite 90 percent responding that they were proud to be American overall.
"This is a very difficult time," Daniel Kugler, 66, a federal worker from Washington, D.C. and one of those polled told USA Today. "There's not the norms that used to hold; they are not holding anymore."
It is not just dissatisfaction with Trump fueling the decline, however. The deep divisions in Washington have spread across the country, with another respondent to USA Today blaming liberals for having "twisted American values."
While Americans' view of their own country has declined since Trump came into office, so has the rest of the world's opinion of the United States. A June 2017 poll from the Pew Research Center indicated that both confidence in the U.S. president and views of the U.S. had declined in just the few months since Trump entered the White House.
Last week, Trump took the unusual step of criticizing his "America First" slogan, stating that it was "very threatening to others."