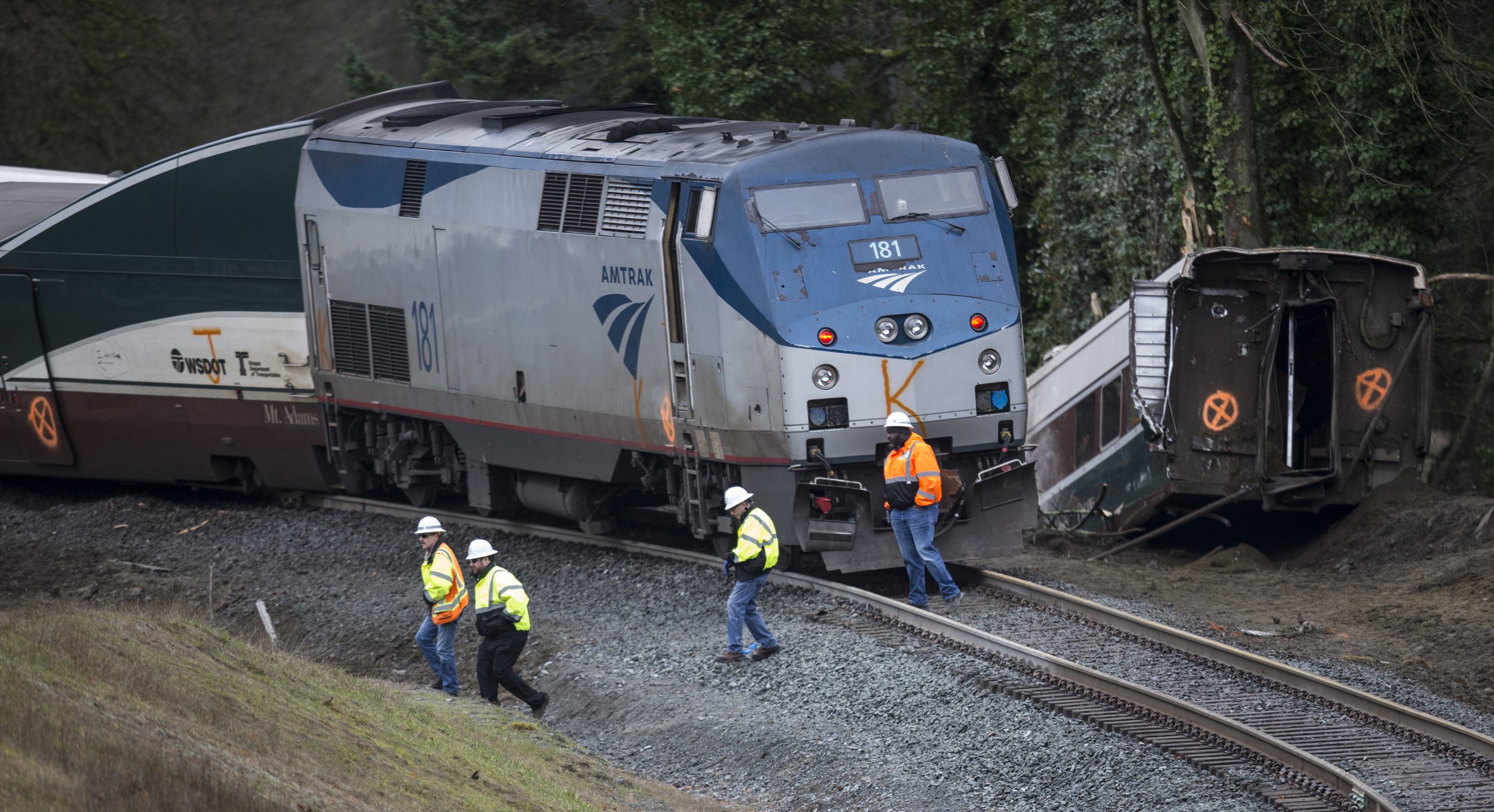 Updated | President Donald Trump and his administration halted a $13 billion federal spending plan to rebuild a crucial Amtrak passageway from New Jersey to New York. The administration said there was "no such agreement" to pay half of the cost to rebuild the commuter tunnel that services tens of thousands of New Jersey commuters, despite Trump's calls to spend more money on infrastructure in 2018.
Top Federal Transit Administration officials pulled the plug on an Obama-era agreement with New York Governor Andrew Cuomo and New Jersey Governor Chris Christie on Friday, Crain's reported, after the governors sent a proposal to receive half of the project's costs in loans from the federal government. The gateway tunnel project aims to rebuild a tunnel that brings New Jersey commuters into Penn Station, which sees about 600,000 commuters in a single day.
The White House plans to introduce President Trump's infrastructure plan in January 2018. After signing the tax bill, Trump said that he thought infrastructure agreements could be bipartisan.
"Infrastructure is by far the easiest. People want it — Republicans and Democrats. We're going to have tremendous Democrat support on infrastructure, as you know," Trump told reporters after signing the GOP tax bill into law.
Earlier this month, after an Amtrak train derailed in Washington state, killing at least three people and injuring 100 more, Trump tweeted about the necessity of fixing roads and railways.
"The train accident that just occurred in DuPont, WA shows more than ever why our soon to be submitted infrastructure plan must be approved quickly," President Trump tweeted. "Seven trillion dollars spent in the Middle East while our roads, bridges, tunnels, railways (and more) crumble! Not for long!"
Deputy Administrator K. Jane Williams of the Federal Transit Administration, an agency under the federal Department of Transportation, responded to Christie and Cuomo's Amtrak proposal in a letter. "Your letter also references a non-existent '50/50' agreement between USDOT, New York, and New Jersey. There is no such agreement," Williams wrote.
Correction: An earlier version of this story misidentified the Federal Transit Administration.