Trump and Bannon Reminisce on the Good Old Days in James Corden Skit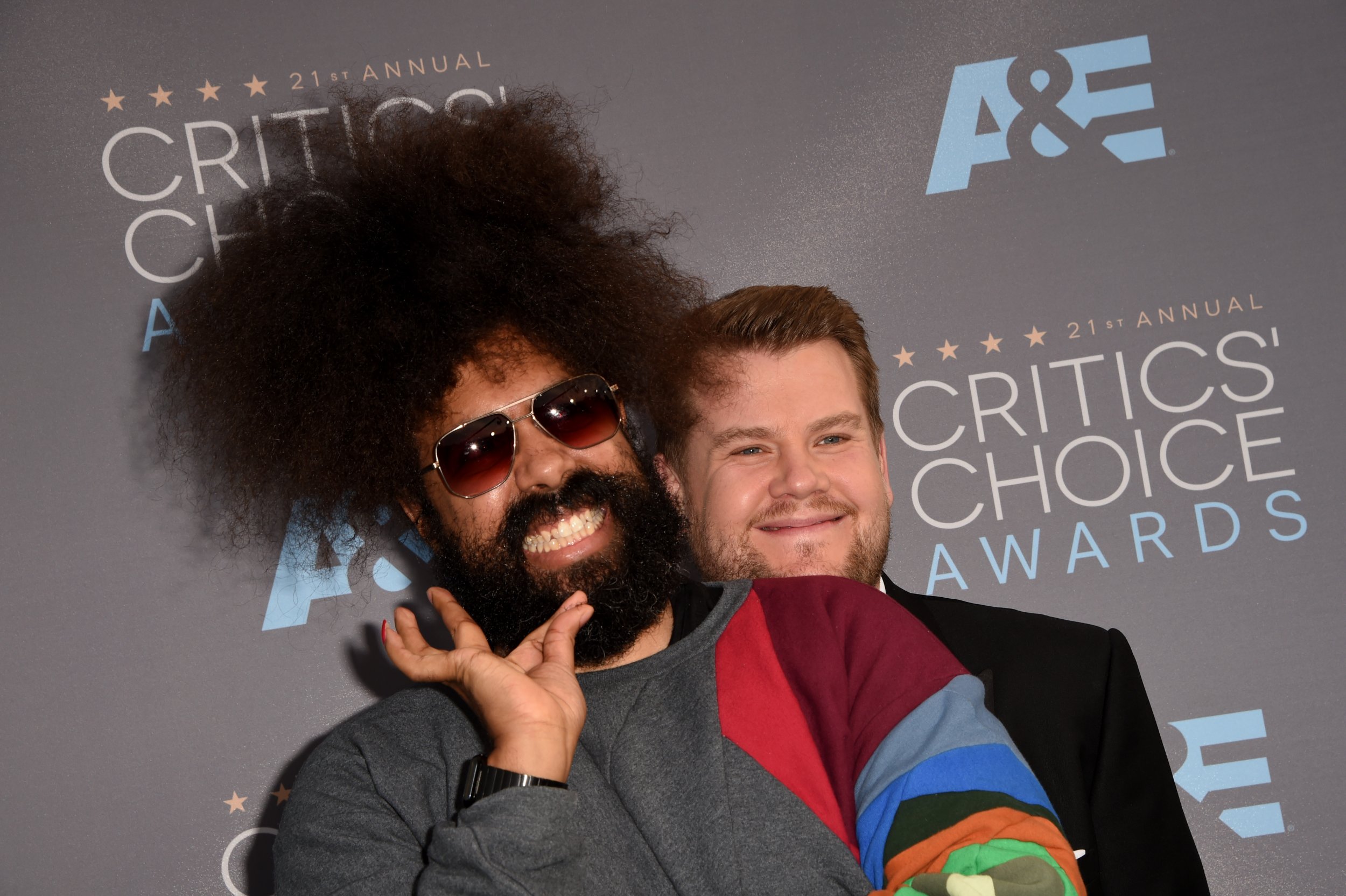 Amid rumors of their Fire and Fury–related feud, it seems as though President Donald Trump and former chief strategist Steve Bannon have kissed and made up.
Or their satirical versions have, according to comedian James Corden.
The Late Late Show host released a parody video Monday night depicting the two men working through their differences.
Corden, dressed as Bannon, meets Trump, played by very bearded musician Reggie Watts, who is reading a copy of Michael Wolff's infamous new book on a park bench.
"It's actually pretty good," Trump tells his former staff member. "I forgot I did most of this stuff."
The satirical skit that portrays Bannon as newly homeless ("these benches are pretty comfortable to sleep on") hits on other events during the first year of Trump's presidency leading up to the release of the book.
Like the Alabama Senate special election.
"The Roy Moore stuff didn't really pan out," Bannon says, referring to his rallying for the candidate who faced accusations of child molestation. "I guess people don't like old guys who prey on young girls. America has drawn a line. Creepy old men will no longer succeed in this country."
"By the way, did you see that new Woody Allen movie?" Trump responds.
The sketch gave the world the "answer" to everyone's current question of how the president is actually doing these days, with tension between the U.S. and North Korea as well as rumors that he spends four to eight hours a day watching television.
"I'm great. I'm really great," the fake Trump says. "I have a new big red button I can press. I made airlines a lot more safer. And Ivanka's looking hotter minute by minute."
In January, actual Trump tweeted that he has a "much bigger and more powerful" nuclear "button" than Kim Jong Un, the leader of North Korea.
The day before his button tweet, Trump posted commending himself for "the best and safest year on record!" after a study showed that the year 2017 was the safest year recorded for commercial aviation.
In a scene reminiscent of every high school break-up ever, Corden and Watts return the other's valuables, including Bannon's KKK hat and Trump's border wall made of Legos.
The relationship of real-life Trump and Bannon has been rumored to be on the decline since Bannon was let go from his White House duties in August. And Bannon's recently published quotes in Fire and Fury referring to Donald Trump Jr.'s actions as "treasonous" did not help, according to White House press secretary Sarah Huckabee Sanders.
But Corden still has hope for the bromance.
"We almost did it, ya know," the fake Bannon says.
"We almost had it all," the fake Trump replies, before the two break out in Whitney Houston's 1980s hit "Didn't We Almost Have It All."
Trump and Bannon Reminisce on the Good Old Days in James Corden Skit | U.S.