Donald Trump and China's Xi Jinping to Meet 'at an Early Date'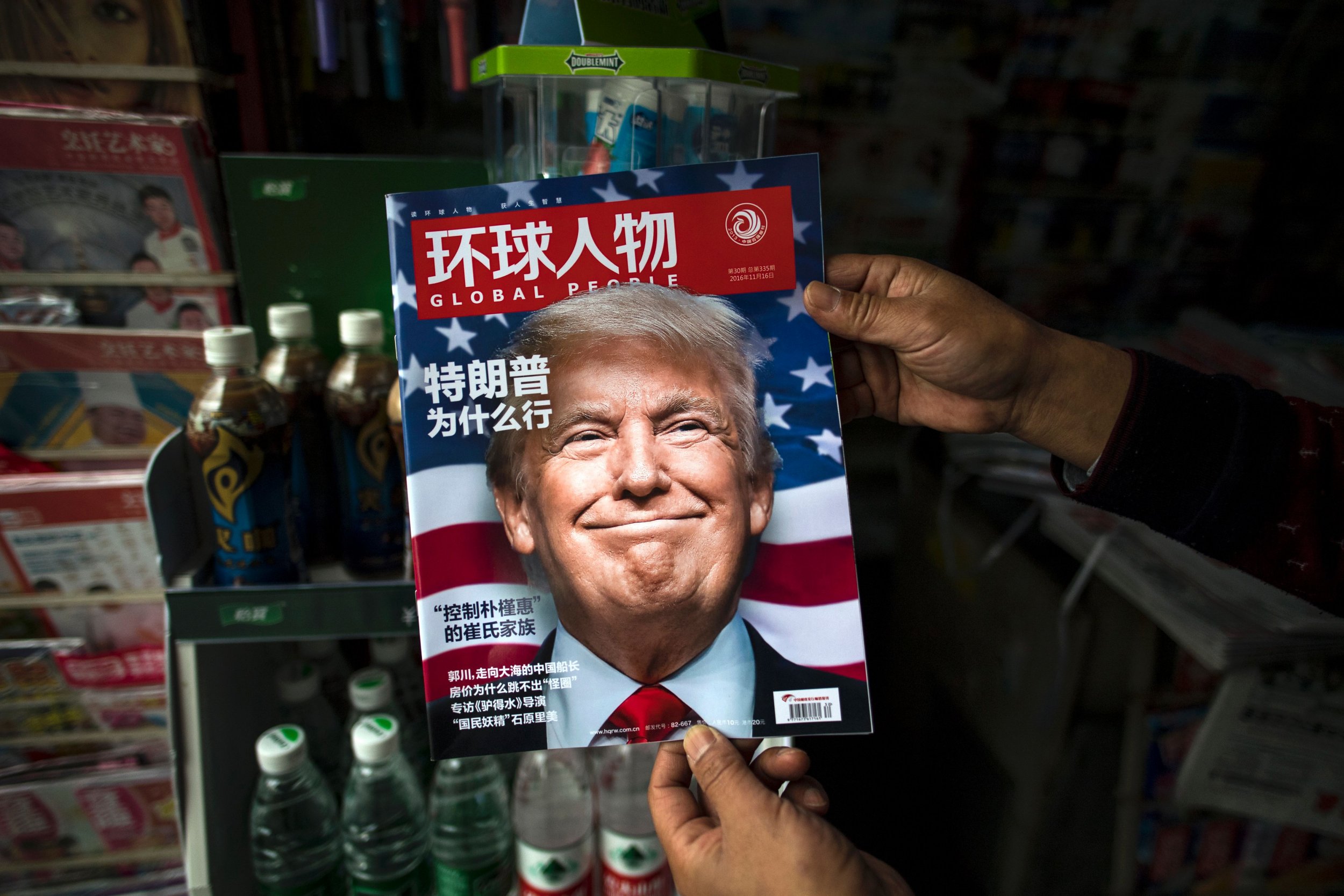 U.S. President-elect Donald Trump and Chinese President Xi Jinping are to meet "at an early date" to discuss bilateral relations, according to Chinese state broadcaster CCTV.
In a telephone call Monday, the pair "vowed to keep close contact, build good working relations, and meet at an early date to exchange views on issues of mutual interest and the development of bilateral ties," the state news outlet reported.
"The facts prove that cooperation is the only correct choice for China and the United States," CCTV cited Xi as saying. He added that both should "promote the two countries' economic development and global economic growth" and "push for better development going forward in China-U.S. relations."
Trump, who defeated Hillary Clinton in the November 8 vote to secure the White House, called China Washington's "enemy" on the campaign trail, saying that he would take a tough stance against Beijing as he claimed it viewed the U.S. as weak. He also alleged that the country was devaluing its currency in order to boost its exports and said he would impose higher tariffs on Chinese imports.
But since his election victory, Trump has softened his tone, pledging to impose a policy of "peace through strength." The divergence in his campaign rhetoric and his early statements as president-elect have left many unsure of how he will deal with Asia's biggest economic powerhouse.
CCTV reported that Trump said in the call with Xi that China is an important country that he would cooperate with and build a relationship that could bring "win-win" benefits for both Washington and Beijing.
In a statement from Trump's office, released to Reuters, he said that the pair had developed an early relationship based on "mutual respect."
"During the call, the leaders established a clear sense of mutual respect for one another, and President-elect Trump stated that he believes the two leaders will have one of the strongest relationships for both countries moving forward," the statement read.
Trump's positions in regard to China's regional ambitions remain unclear. Asian allies, such as Japan and South Korea, are nervous that the new American leader may not be as forthcoming with assistance as past administrations, especially after his criticism of their receival of U.S. aid for nothing in return. In March, he said: "We have 28,000 people on the border separating South Korea from this maniac in North Korea. We get nothing. They're making a fortune."