Trump and Erdogan Are on a Collision Course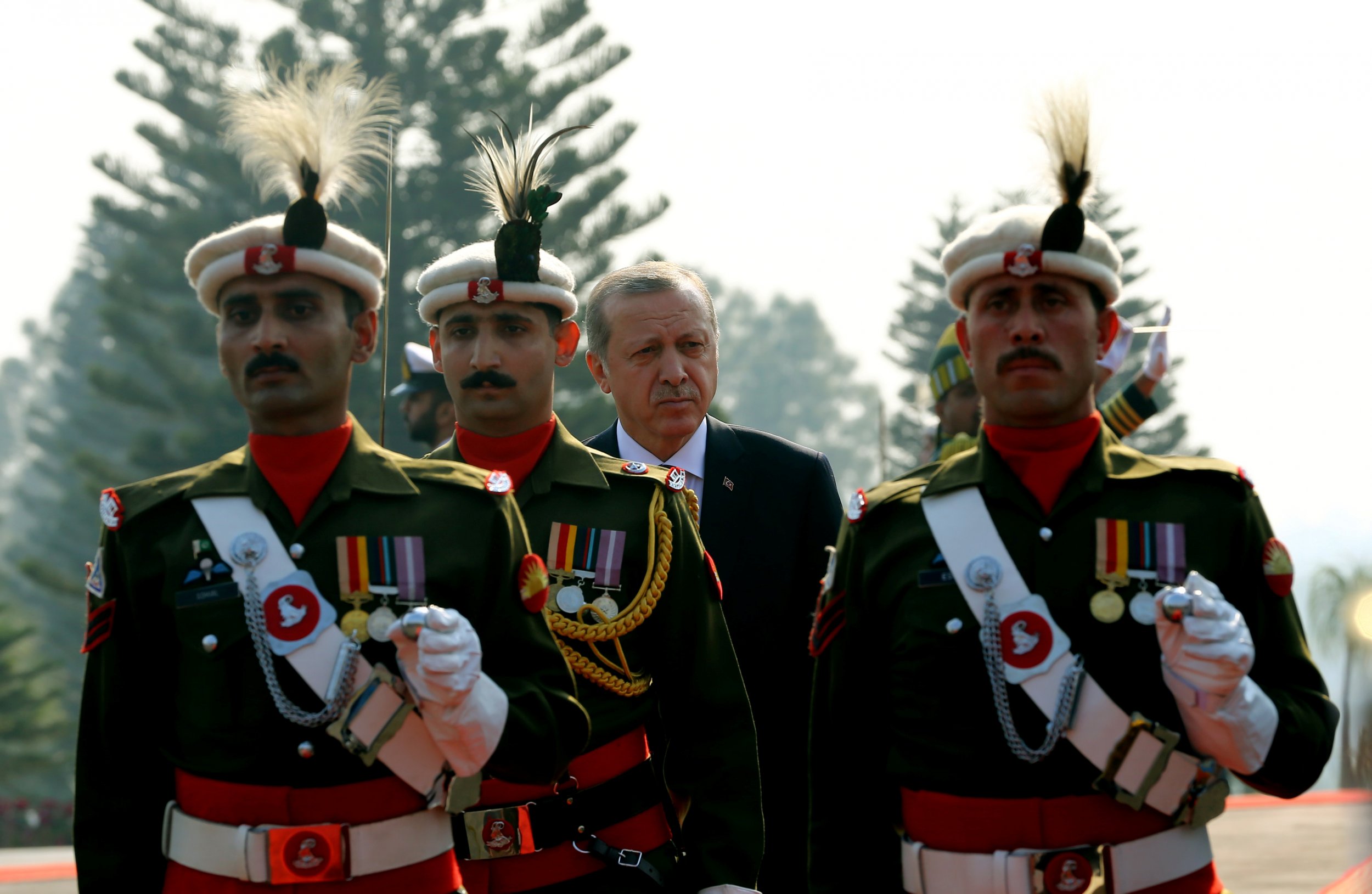 This article first appeared on the Brookings Institution site.
Donald Trump's election comes at a time when U.S.-Turkey relations are already at perhaps their lowest point in a decade.
Many factors account for this: policy differences over how to fight the Islamic State militant group (ISIS) in Syria; the gridlock over the extradition of Fethullah Gülen, the Pennsylvania-based preacher who many in Turkey believe staged the July coup attempt against President Recep Tayyip Erdogan; and the drift toward authoritarianism in Turkey (manifest in the erosion of the rule of law and the suppression of freedom of expression, among other developments).
That decline is a major problem. Turkey—a U.S. ally for 70 years, since the threat of Soviet expansionism brought the two together in 1946—is not only an important NATO member but a critical Western-oriented country in a deeply troubled region.
Related: Michael Rubin: General Flynn must explain himself
Trump's election has raised expectations in Turkish government circles. The thinking goes: Perhaps a transactional relationship—based solely on common interests rather than on an "imposition" of American or Western values—could work for both sides.
It's not an unreasonable hope. On the campaign trail, after all, Trump's foreign policy proposals were heavy on transactions and light on values. He signaled to Erdogan, as well as Vladimir Putin and others, that he would be prepared to work with them. However, even a transactional relationship may face turbulence.
Same Page?
One area where there may be some convergence between a Trump administration and the Turkish government is on NATO. Trump wants NATO's European partners to pay more into the NATO budget and threatened European allies from the campaign trail with the termination of American support for their security.
Turkey's contributions to NATO costs have been ahead of most other members. The chaos in Turkey's region—not to mention Russia's assertiveness, which makes Turkey nervous even in spite of the recent Ankara-Moscow reconciliation—is enhancing NATO's importance.
Related: Michael Rubin: Trump team's first ethics scandal
Hence, Trump is likely to appreciate Turkey's diligence on the NATO budget, but that fact is probably far outweighed by the areas in which they're likely to disagree.
Trump's statements about Muslims, and in particular his promise to deny Muslims entry into the United States unless they undergo "extreme vetting," will not sit well with Erdogan. Erdogan's ambition to act as the leader of the Islamic world (whether realistic or not) will be a stumbling block for his relationship with Trump.
On top of this, Trump's pledge for unconditional support for Israel, welcomed by Israeli Education Minister Naftali Bennett as a sign that " the era of a Palestinian state is over," will not help warm U.S.-Turkey ties.
Relations with Iran will also likely be an area of contention. Trump has relentlessly criticized President Barack Obama's approach to Iran and says he is determined to scuttle the Joint Comprehensive Plan of Action, aka the Iran nuclear deal.
But with Turkey's economy going through a rough patch—chaos in the region is hurting its export and tourism markets—it's unlikely that Erdogan would simply let go of the prospect of greater economic and commercial relations with Iran.
At the same time, a Trump administration is likely to monitor Turkey-Iran ties closely, since it was only in 2014 that the inter-governmental Financial Action Task Force removed Turkey from its list of monitored countries (monitored for shortcomings in anti-money-laundering efforts or moves to counter terrorism financing).
Trump's promise to "make America great again" through trade protectionism will raise additional tensions. Iron and steel exports make up 20 percent of Turkey's overall exports to the United States, and there are already complications in that area, as Turkish companies struggle with anti-dumping and countervailing duty investigations.
Given that Trump's protectionist rhetoric was mainly geared toward traditional blue-collar jobs and in particular the steel industry, it's possible that tensions will grow over Turkish exports to the United States. Moreover, Trump's promise to "bring jobs and companies back to America" could affect American investments in Turkey, raising another potential hurdle in bilateral relations.
The current strains between Washington and Ankara over fighting ISIS in Iraq and Syria may worsen. Turkey objects to American support for Kurdish groups fighting ISIS, since Erdogan is fighting his own war with Kurdish separatists in Turkey.
He's likely to dig his heels on keeping Kurdish fighters out of Arab- and Turkmen-populated areas in Syria. The Obama administration has tried to accommodate Turkey to a degree, but Trump may take a different approach—especially if he remains unequivocal in his promise to "crush" ISIS.
This picture suggests that Trump's preference for an "America First" approach to foreign policy and trade is likely to introduce new sources of tension in U.S.-Turkey relations. Even if Erdogan might at first sympathize with Trump's apparent disregard for liberal democratic values, there are likely to be core, transactional areas where they might butt heads.
The relationship—one that neither side can afford to let falter—is unlikely to come out of the woods anytime soon.
Kemal Kirişci is TÜSİAD senior fellow, foreign policy, at the Center on the United States and Europe and director of the Turkey Project at the Brookings Institution. Onur Bülbül is founder and president of InnoNative Advisors at the Brookings Institution.
Read more from Newsweek.com:
- Michael Rubin: Why is Gen. Flynn taking Erdogan's side?
- Michael Rubin: Erdogan ponders a prison massacre