Trump and Money: The Court Case That Could Blow His Finances Open
Justice Department lawyers have asked a federal judge to allow them to file a legal appeal that could keep President Donald Trump's financial records a secret, according to an Associated Press report. The plaintiffs are the state of Maryland and the District of Columbia.
The appeal would prevent the president's critics from obtaining access to financial records related specifically to his Trump International Hotel in Washington D.C. Trump has been battling several lawsuits arguing that foreign representatives spending money at Trump's hotel violates the emoluments clause in the U.S. Constitution, also known as the Title of Nobility Clause. This clause bans federal officials (like the President) from accepting benefits or gifts from from foreign or state governments without the approval of Congress.
Justice Department lawyers are attempting to prevent the case from moving forward as it could potentially unearth Trump's financial records and reveal his income tax returns. The plaintiffs wish to move quickly in seeking information about the hotel and the president's financial records.
However, the Justice Department objects to any "discovery" on a sitting president. Lawyers argued "public interest is decidedly in favor of a stay because any discovery would necessarily be a distraction to the President's performance of his constitutional duties."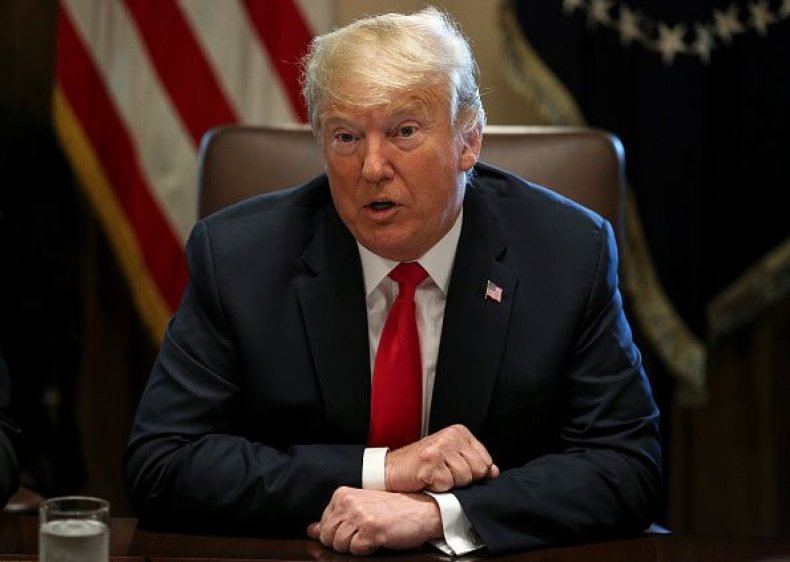 The emoluments clause has not been tested in an American courtroom, but Trump is facing two other lawsuits where he is accused of violating this clause. Trump has also refused to release his assets as president.
The Justice Department lawyers argue that a president who earns money from business activities, such as a hotel, doesn't qualify under the emoluments clause.
"After winning two major rulings in this case already, we anticipated President Trump's most recent motion," Attorney General Karl Racine said. "Nonetheless, our case is still moving forward. We are on track to propose a schedule for discovery by September 14, and we hope to request relevant documents shortly thereafter.