Tillerson Lifts Human Rights Conditions for Lucrative Arms Sale to Bahrain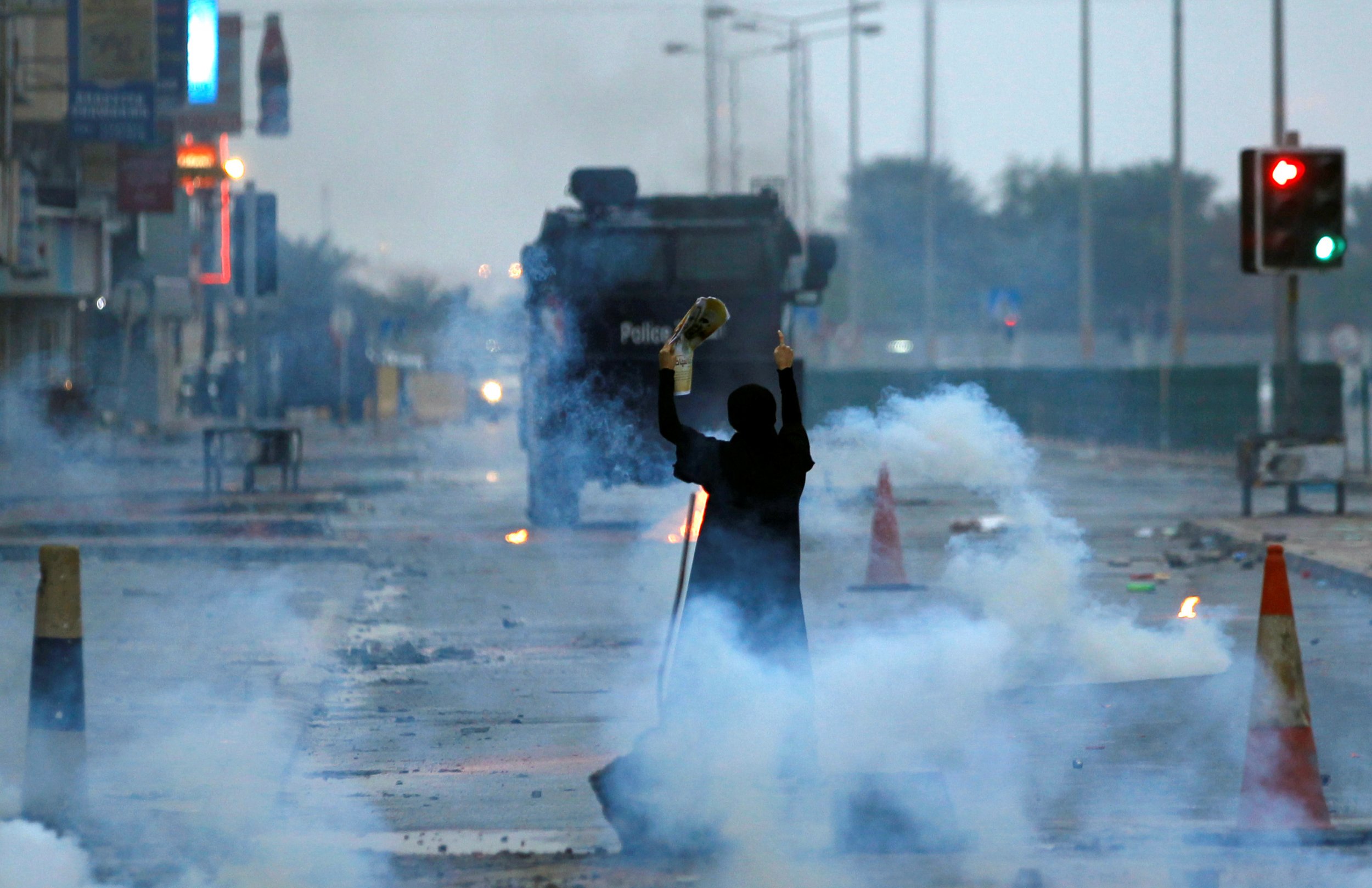 The U.S. State Department has informed Congress that it will proceed with a $5 billion sale of fighter jets to Bahrain, waiving concerns about the Gulf state's human rights record that had initially delayed the deal under the Obama administration.
The decision, confirmed by officials with knowledge of the matter to The New York Times, marks a U-turn on Obama's policy requiring Bahrain to do more to stop human rights abuses against a Shiite majority discontented with the country's Sunni monarchy in order for the sale to go ahead.
Secretary of State Rex W. Tillerson has embarked on a round of diplomacy with Gulf leaders, meeting with the Saudi and Emirati foreign ministers this month. He has sought to realign Washington's ties in the region amid concerns among Gulf states that the Obama administration was too preoccupied with human rights.
Bahrain is part of this diplomatic push. It is a strategic partner for the U.S. battling against Iranian influence—which Sunni powers such as Saudi Arabia view as a regional threat—and hosting the U.S. Navy's Fifth fleet, allowing Washington to patrol the Persian Gulf.
With Bahrain, Tillerson hopes to improve relations that became strained under his predecessor John Kerry over rights abuses. In this vein, he decided against criticizing Saudi Arabia's human rights record during his Congressional confirmation hearing.
The State Department is yet to publicly announce the decision to go ahead with the arms sale but its notification to Congress begins the process to complete the deal. The Senate Foreign Relations Committee and the House Foreign Affairs Committee now have a 40-day review period to raise any concerns about the deal, followed by a second, 30-day review.
Read more: Gulf Arab leaders optimistic Trump will confront Iran
But rights groups said the State Department's decision conveyed the wrong message to countries around the world who commit human rights abuses.
"This deal sends a dangerous signal to Bahrain and all other countries that engage in serious human rights violations," Sunjeev Bery, an advocacy director with Amnesty International, said in a statement. "It is particularly galling to arm these governments while simultaneously barring those fleeing violence entrance to the U.S. These deals place the U.S. at risk of being complicit in war crimes, and discourage other countries, like Saudi Arabia, from addressing their own human rights records."
Whether Tillerson intends that message to be conveyed or not, Gulf partners will likely view this latest move as a sign that they can do business with Washington with less of a spotlight on how they manage domestic instability.
But critics have expressed concern that not only will the decision give Bahraini leaders a free hand to continue a domestic crackdown on dissent, but it will embolden them abroad. The jets that Washington would provide to Manama will likely be used in the air campaign the Bahraini military is waging in Yemen in support of the Saudi-led coalition.
"There is no worse time for them to remove the conditions of the F-16 deal," Sayed Alwadaei, the director of advocacy at the Bahrain Institute for Rights and Democracy, told Newsweek in an email. "This move will have a catastrophic impact not only in Bahrain but also in the region."
"The Trump administration is giving Bahrain the thumbs up to continue its intensified crackdown. People are being tortured, sentenced to death and executed in Bahrain," he continued.
Earlier this month, the Bahraini parliament approved military court trials for civilians in a bid to combat unrest. Anti-government protests erupted in the Gulf state in 2011 at the height of the Arab Spring uprising, with Shiites calling for greater representation and political change. But the Bahraini military repressed the rallies with the support of Gulf allies.