Trump and the Truth: Many Americans Think President Shouldn't Be on Social Media, Not Just His 'Enemies'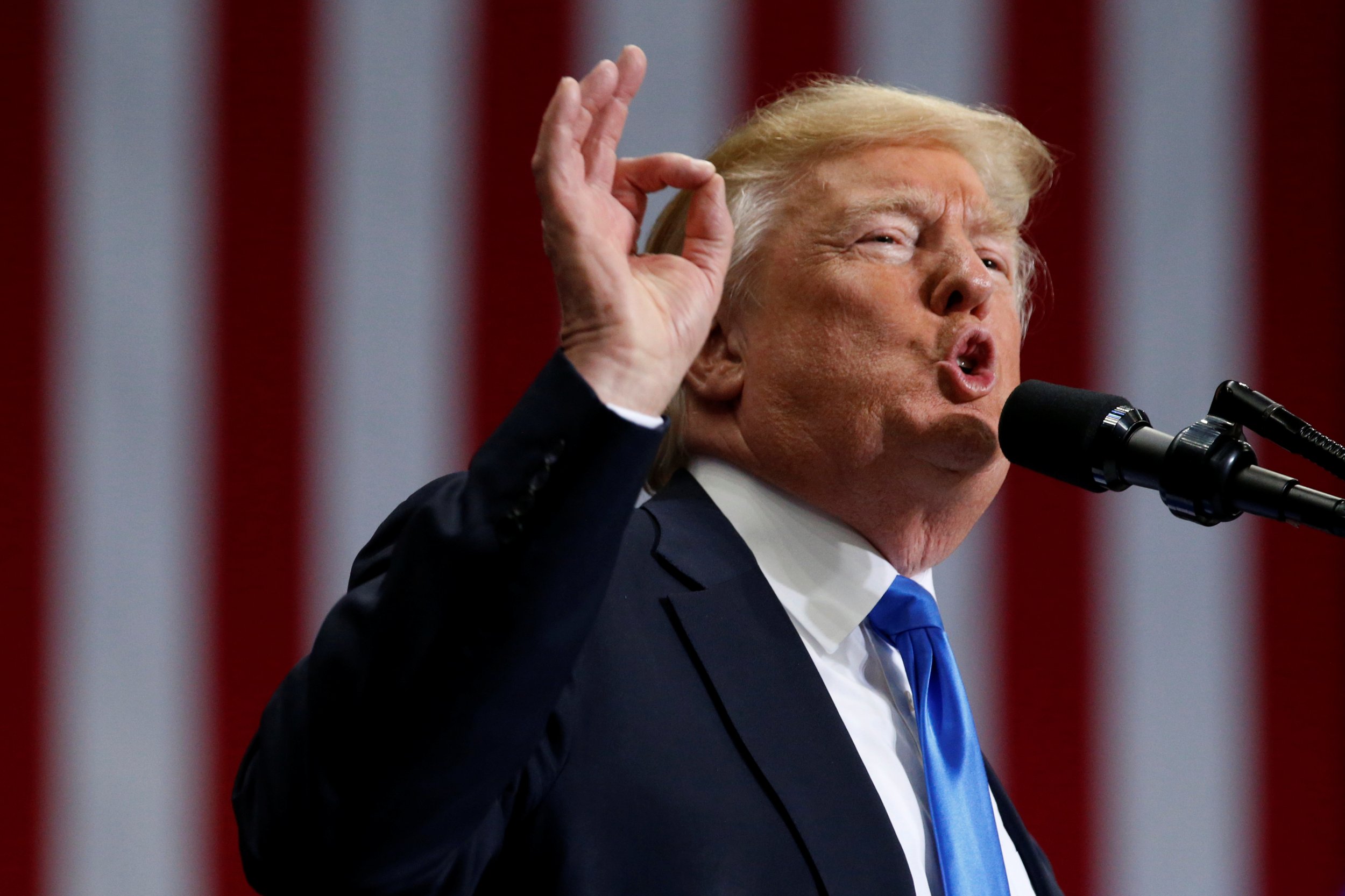 President Donald Trump apparently adores tweeting. For the longtime eschewer of coffee, his early-morning routine often involves firing off a litany of tweets to signal the start of the day. Trump claimed Tuesday that the only folks who don't like his use of social media—which often involves sharing insults, anger and unfiltered thoughts on policy—are his enemies and the media.
"Only the Fake News Media and Trump enemies want me to stop using Social Media (110 million people). Only way for me to get the truth out!" Trump tweeted.
The 110 million figure appears to reference his total reach on social media; he has 35 million followers on Twitter at his personal account @realDonaldTrump, 19.7 million on Twitter at the official @POTUS (which he doesn't often use), nearly 23 million likes on Facebook and 7.2 million followers on Instagram. That doesn't quite reach 110 million, but perhaps he's referencing some other internal data, such as impressions on his tweets.
(Regardless, it's worth noting that President Barack Obama's personal Twitter account, @BarackObama, has 92.5 million followers, while @Potus44 has an additional 15.4 million, or about 108 million total on Twitter alone.)
But while Trump may be inflating his reach on social media, he's also misrepresenting who would like him to stop using the platform. Numerous polls have found a majority of Americans don't like his Twitter presence—not just "the Fake News Media and Trump enemies."
In June, a Morning Consult/Politico poll found 69 percent of voters thought he tweets too much, and 59 percent thought his Twitter usage was a bad thing. In July, an ABC News/Washington Post poll found 69 percent of Americans thought Trump's use of Twitter was inappropriate, while 52 percent thought it was dangerous.
And a significant number of Trump voters, folks who definitely can't be called "Trump enemies," don't like his Twitter usage as well. An Economist/YouGov poll released near the end of July found 28 percent of Trump voters think the way the president uses Twitter is inappropriate. Still, a majority of Trump voters, 54 percent, did feel it was appropriate—but it would seem to be incorrect to write off more than one-quarter of the people who supported Trump in November as "enemies" of the president.