Trump Called Andrew McCabe's Wife a 'Loser' in Phone Call With FBI Deputy Director: Report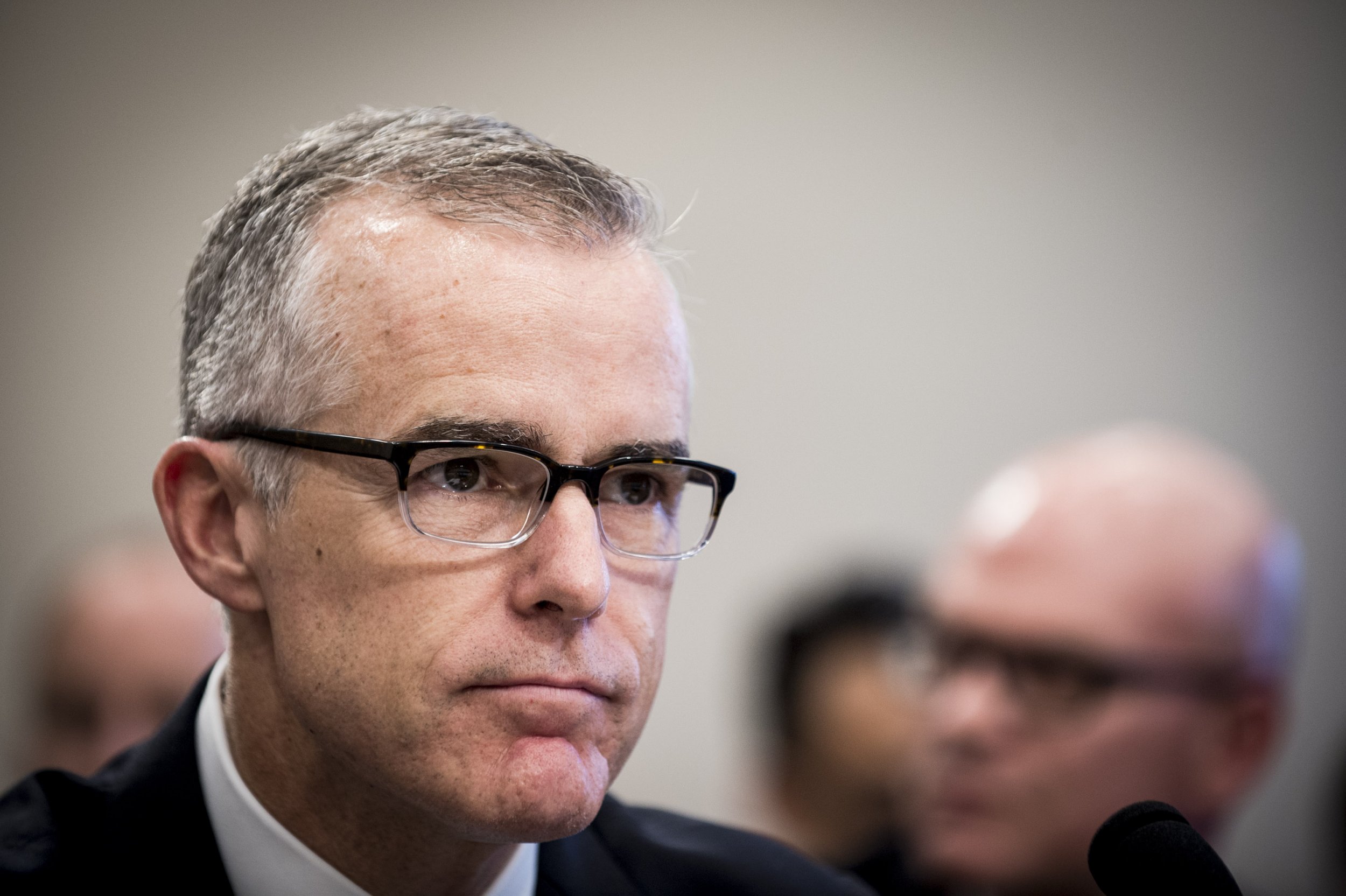 President Donald Trump reportedly lashed out at Andrew McCabe, who stepped down as the deputy director of the Federal Bureau of Investigation Monday, during a phone call in May 2017 when the president suggested that McCabe ask his wife how it feels to be a loser.
Related: Why Is Andrew McCabe Stepping Down? FBI Deputy Director Leaving Amid Bias Accusations
Trump hung up the phone after McCabe said "Okay, sir," sources familiar with the call told NBC News. The White House refused to be quoted on the record to NBC News, but an official speaking anonymously disputed the report. The FBI declined to comment.
Sources are said to have told the network that Trump made the phone call a day after he fired former FBI Director James Comey to find out why Comey took a flight on a government-funded FBI plane after he had been dismissed.
With his comment about McCabe's wife, Trump was thought to have been alluding to Jill McCabe's failed run for Virginia State Senate in 2015. Her election campaign received almost $500,000 from then-Virginia Democratic Governor Terry McAuliffe.
Andrew McCabe was "forced to step down" on Monday, CBS News reported. The decision to resign came amid heavy criticism from Trump about the FBI and the Justice Department. White House Press Secretary Sarah Huckabee Sanders told reporters during a Monday press briefing that the president "wasn't a part of the decision-making process" ahead of McCabe's decision to step down. McCabe will formally retire in March.
Many of Trump's public attacks on McCabe have centered on his wife and the democratic funds for Jill McCabe's state Senate campaign.
"Why didn't A.G. Sessions replace Acting FBI Director Andrew McCabe, a Comey friend who was in charge of Clinton investigation but got big dollars ($700,000) for his wife's political run from Hillary Clinton and her representatives. Drain the Swamp!" Trump wrote in two tweets last July. McCabe became the acting director of the FBI in May following Comey's firing.
Trump repeated his disgust for the money given to the McCabe campaign in a December 2017 tweet where he tied McCabe to "leakin' James Comey" and "Phony Hillary Clinton."
McCabe's alleged use of his FBI email address to promote his wife's campaign was questioned by Senator Chuck Grassley in a December letter to Deputy Attorney General Rod Rosenstein. Grassley cited the Hatch Act, which limits the political activities of federal officials.