Trump Angry Mark Warner Tried to Speak with Dossier Author Christopher Steele, but so Did Devin Nunes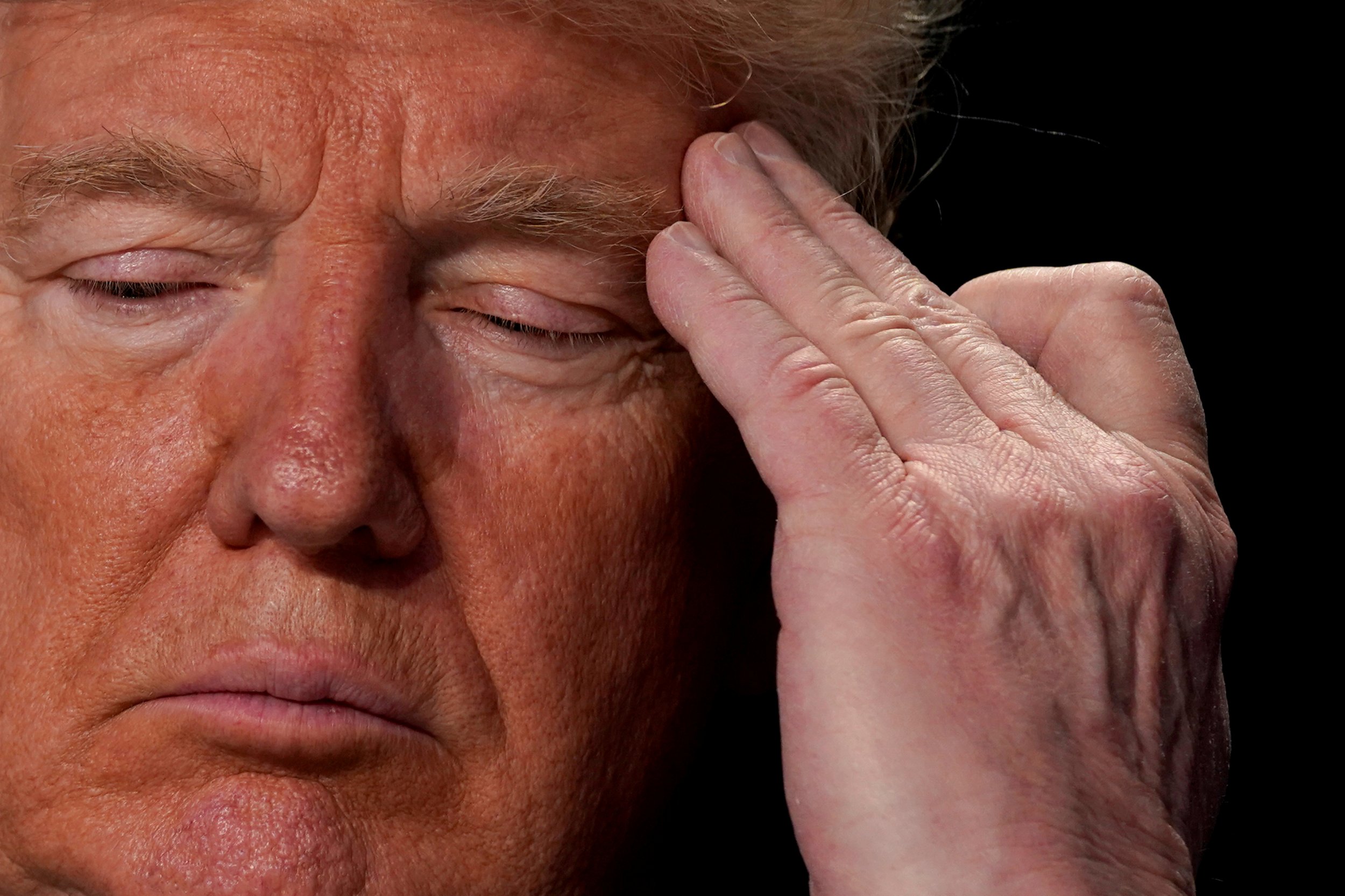 Updated | President Donald Trump questioned Thursday why a Democratic senator at the center of Congress's Russia investigation sought a private meeting with a British ex-spy who authored a controversial dossier about Trump's ties to Russia.
Trump tweeted: "Wow!—Senator Mark Warner got caught having extensive contact with a lobbyist for a Russian oligarch. Warner did not want a "paper trail" on a "private" meeting (in London) he requested with Steele of fraudulent Dossier fame."
The president added: "All tied into Crooked Hillary."
Trump's message followed a story on Fox News alleging Warner—the top Democrat on the Senate Intelligence Committee investigating the Trump campaign—tried to set up a private meeting with Christopher Steele last year. Steele is the former MI6 spy who compiled a dossier that accuses Trump's campaign of working with the Kremlin to interfere in the 2016 election.
The news outlet obtained text messages Warner reportedly sent to Adam Waldman, a lobbyist who has worked on behalf of oligarch and Putin associate Oleg Deripaska and also knows Steele.
"Chris Steele asked me to call you," Waldman wrote to Warner in a March 16, 2017, message that began their conversation about setting up the meeting.
"We want to do this right private in London don't want to send letter yet cuz if we can't get agreement wud rather not have paper trail," Warner wrote back March 30 as the two worked to hammer out the conditions of the meeting.
Steele had requested a joint letter from Warner and the Senate Committee's Republican Chairman Senator Richard Burr officially requesting an interview, according to the texts, but the Senators did not want to send the letter and be rebuffed.
Read more: The Nunes memo shows him to be an intelligence oversight disaster
Early last March, Steele's friends said publicly that he would be willing to meet with members of Congress in the U.K. It was also reported that Democrats on the Senate Intelligence Committee informally approached him for an interview.
Warner and Burr released a joint statement condemning "leaks of incomplete information out of context by anyone, inside or outside our committee" on Thursday.
Republican Senator Marco Rubio, who sits on the committee, said late Thursday that the texts are not controversial. Warner "fully disclosed" his contacts with Waldman to the committee four months ago, Rubio tweeted.
Trump and Republicans in the House have been working in recent months to discredit the Russia investigations in both branches of Congress and by special counsel Robert Mueller.
Last month, the release of a memo written by House Intelligence Committee Chairman Devin Nunes prompted Trump to argue that investigations of his campaign by the FBI and Department of Justice are biased.
Trump argued Steele's dossier, which was funded in part by Hillary Clinton's campaign, was the main piece of information used to gain a warrant to spy on one of his former campaign officials, Carter Page, who was long suspected of being a Russian intelligence asset.
Yet many Republicans on the House committee said the memo didn't vindicate Trump and that other pieces of evidence apart from the dossier mean the investigations should continue.
Nunes sent his senior staffer Kashyap Patel and another committee staff member to London last summer to meet with Steele, The New York Times reported early this month. The two showed up unannounced at Steele's office, and neither Democrats on the committee nor the U.S. Embassy in London were made aware of the trip. Steele refused to meet with the Republican staffers at the time. The trip was first reported last year soon after it happened.
Last week, The Daily Beast reported WikiLeaks head Julian Assange, who was involved in releasing emails alleged to have been stolen by Russian intelligence hackers from Clinton's campaign and the Democratic Party during the 2016 election, sought to share damaging information about Warner with Fox News host Sean Hannity.
Fox News Chief National Correspondent, Ed Henry, who broke the story about Warner's texts, said in a statement that his story has "absolutely nothing to do with Wikileaks" and that he has never "spoken to Julian Assange or his operatives" and that he had no contact with Hannity during the reporting process.
An aide to Burr told Fox News on Thursday that the committee chairman was aware of Warner's "back channel" messages attempting to set up a meeting with Steele and that the two revealed the content of the texts to their committee colleagues last October.
Updated: This story has been updated to included a statement by Fox News Chief National Correspondent, Ed Henry.