Trump Announces New Air Force One: Red, White and Blue and at $3.9 Billion Not Cheap
President Donald Trump said the new Air Force One planes will be daubed in red, white and blue paint, a departure from the traditional blue and white color scheme used since President John F. Kennedy, the first leader to have a jet exclusively for presidential use.
"Boeing gave us a good deal. And we were able to take that," Trump told CBS News. "But I said, 'I wonder if we should use the same baby blue colors?' And we're not… Air Force One is going to be incredible. It's gonna be the top of the line, the top in the world. And it's gonna be red, white and blue, which I think is appropriate."
The two new 747-8 aircraft will be made by Boeing at a "fixed" cost of $3.9 billion. The White House announced its deal with Boeing in February, claiming it will save American taxpayers money on previous plans to replace the current Air Force One fleet. Now Boeing has formally secured the contract.
According to Boeing, the 747-8 is the world's fastest commercial jet. The new generation of Air Force One planes will also have a range of 7,730 miles, a thousand more than their predecessors. Their maximum takeoff weight will be 987,000 pounds, over 150,000 more than before. And at a length of 250 feet and 2 inches, they are just under 20 feet longer, too.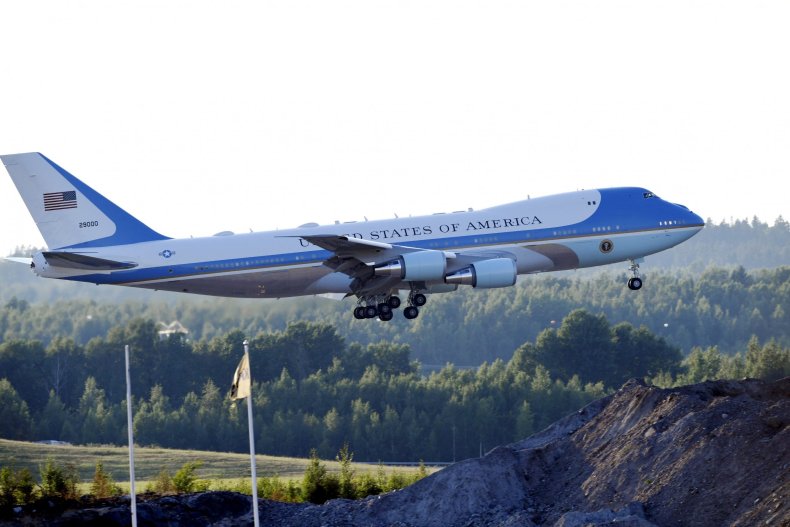 On what is called the "flying Oval Office," the 4,000 square feet of floor space will contain a conference/dining room, an office for senior staff, quarters for the president and first lady, two galleys that can provide 100 meals at a single sitting, and work and rest areas for presidential staff, the media, and Air Force crews.
The planes are slated to arrive in 2024, though Trump would like them sooner, and may never even use the aircraft himself. The current fleet were built for President George H. W. Bush three decades ago.
"I hate to say this, it's gonna be a long time," Trump told CBS. "It's a very complex project. But by the time it gets built, you're gonna have many presidents, hopefully, use it and enjoy it."