Trump Annoyed With Ivanka Over Her Suggestion There's A Place In Hell For Roy Moore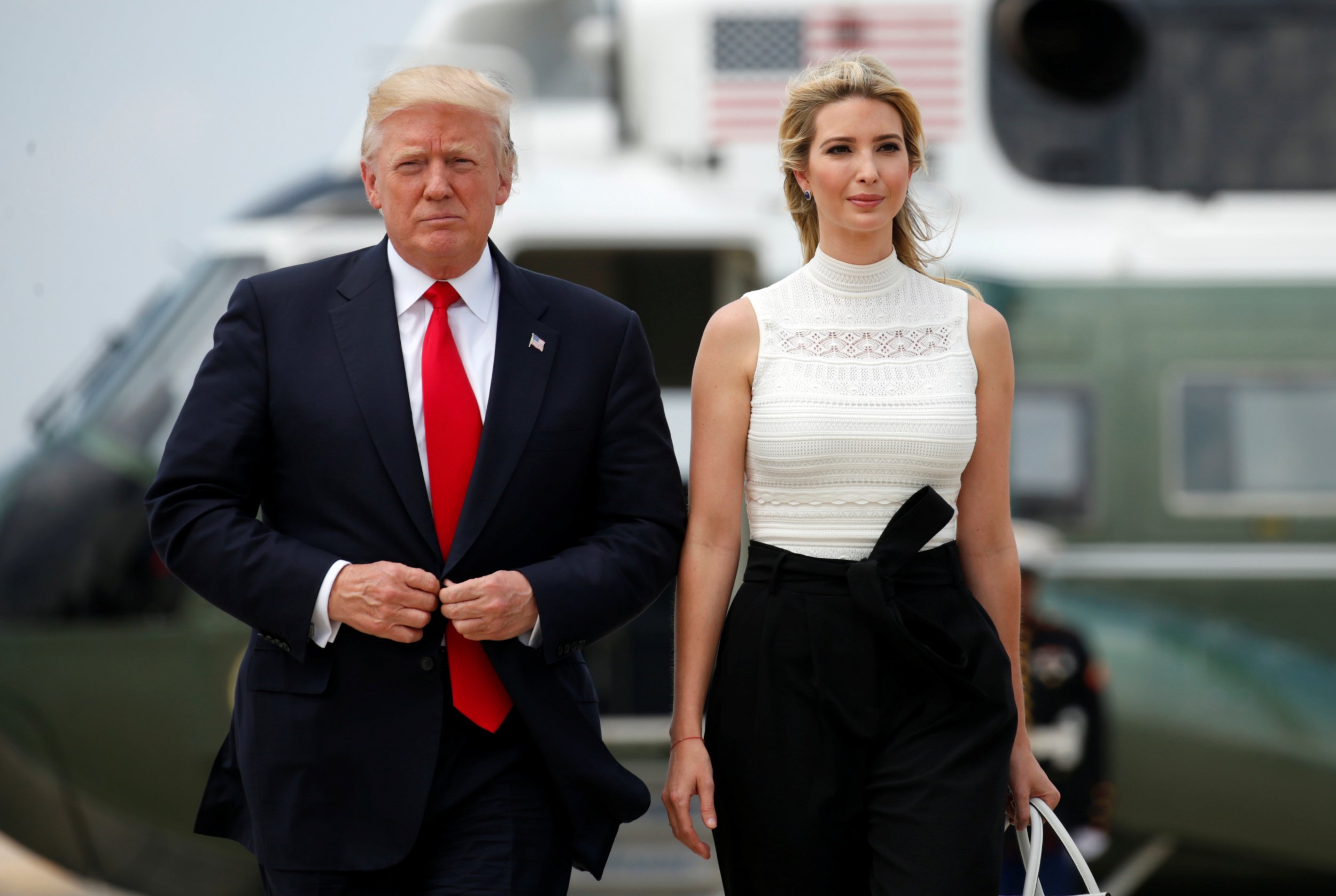 Donald Trump is reportedly not happy with his daughter Ivanka's condemnation of embattled GOP senate candidate Roy Moore.
Moore, who is accused of sexual misconduct by five women, one of whom claimed she met Moore when she was just 14 years old, was slammed by the first daughter but has received support from the president.
Ivanka told the Associated Press of Moore: "There's a special place in hell for people who prey on children. I've yet to see a valid explanation and I have no reason to doubt the victims' accounts."
And according to a report from The New York Times released on Saturday, Trump was unhappy to see his daughter's comments on the Republican candidate, commented to several aides: "Do you believe this?" after he saw his daughter's comments.
For his part, Trump issued what was perceived as tantamount to an endorsement of Moore – stating he would rather have Moore than the Democrat candidate he is running against, also stating the allegations coming out at the moment mark a "special time" for women.
"Women are very special," the president told reporters on November 21.
"I think it's a very special time because a lot of things are coming out and I think that's good for our society and I think it's very, very good for women, and I'm very happy a lot of these things are coming out, and I'm very happy it's being exposed," he added.
However, he appeared to suggest he believed Moore – in comments that contradicted the sentiment espoused by his daughter.
"If you look at what is really going on, and you look at all the things that have happened over the last 48 hours, he totally denies it," Trump said. "He says it didn't happen. You have to listen to him also," he added.