Trump Anti-Discrimination Official Once Said Most Hate Crimes Were Hoaxes, Questioned If N-word Was Racist in Secret Blog Post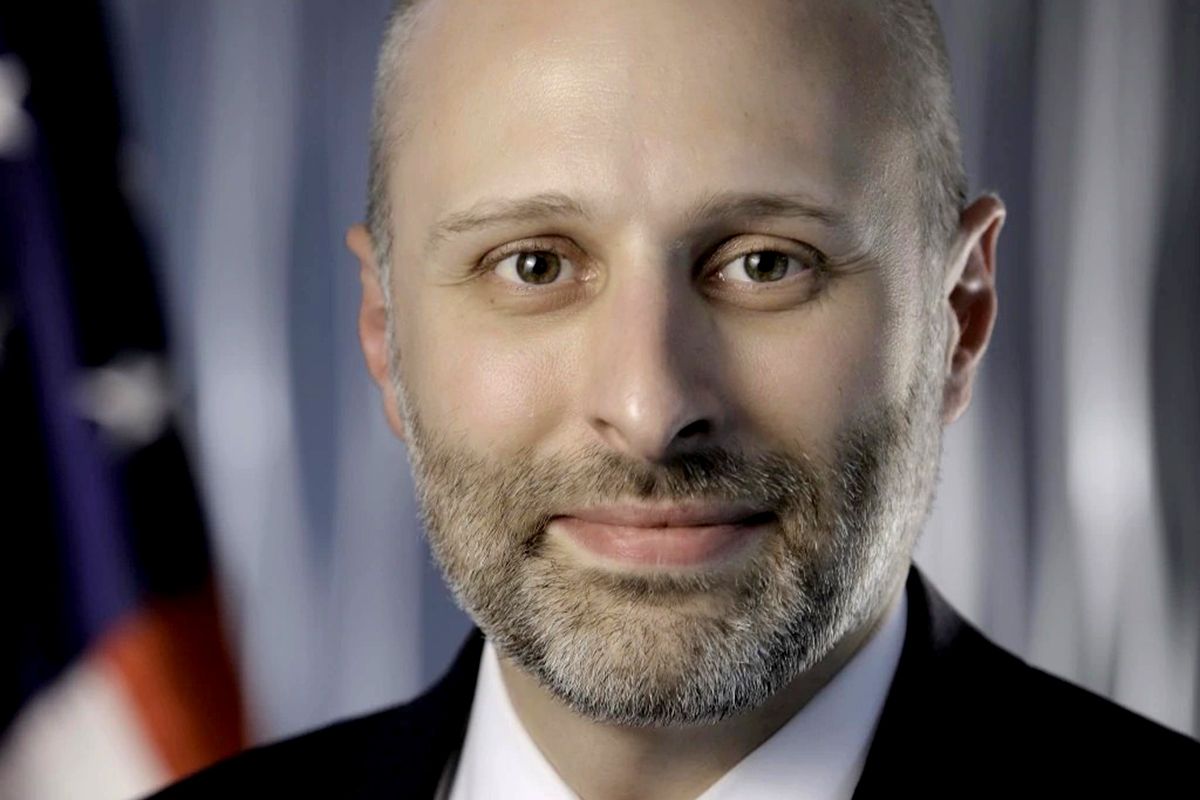 A senior Trump official once used the n-word—questioning whether using it was inherently racist—and claimed that most hate crimes were hoaxes, in a secret blog post written under a pseudonym more than a decade ago.
According to The Washington Post, Eric Blankenstein, 39, a policy director at the Consumer Financial Protection Bureau tasked with enforcing laws against financial discrimination, voiced the views in a blog post he co-wrote with two others, whose identities are unknown, in September 2004.
"Fine…let's say they called him n***** ," Blankenstein wrote under the pen name "egb3r", using the full word. "Would that make them racists, or just assholes?"
The pseudonym was reportedly linked to his initials.
Blankenstein also denounced a University of Virginia proposal that sought to impose stricter penalties for racially motivated intolerance, questioning how authorities could even attribute intent to someone using racial slurs.
"Hate-crime hoaxes are about three times as prevalent as actual hate crimes," he added.
The blog post had not been previously attributed to Blankenstein. In an investigative report, published Wednesday, The Washington Post revealed that Blankenstein was in fact "egb3r" through a verification process that involved examining the biographical details in the blog and matching them to those of the policy director.
In a statement, Blankenstein confirmed he had written the post but said that it did not influence his work today. "The insight to be gained about how I perform my job today—by reading snippets of 14-year-old blog posts that have nothing to do with consumer protection law—is exactly zero," he said.
"Any attempt to do so is a naked exercise in bad faith, and represents another nail in the coffin of civil discourse and the ability to reasonably disagree over questions of law and policy," Blankenstein continued. "The need to dig up statements I wrote as a 25-year-old shows that in the eyes of my critics I am not guilty of a legal infraction or neglect of my duties, but rather just governing while conservative."
In July 2004, Blankenstein and an anonymous person created the blog "Two Guys Chatting"—a forum for tackling loaded issues.
"WARNING: This website is not for the faint of heart," egb3r writes in a post. "The politically correct read on at their peril. We are blunt. We will call stupidity stupid. We will call ignorance ignorant. We will give praise when it is earned and criticism when it is due. But what may be most scary for some is that we will be honest."
In a statement to Newsweek, Patrice Ficklin, Assistant Director of Fair Lending at the Consumer Financial Protection Bureau, said she was "not familiar" with the statements Blankenstein made "prior to his tenure at the CFPB."
"What I can say is that in his nine months as Policy Associate Director overseeing the Bureau's fair lending work, Eric has told me repeatedly that he is committed to enforcing the fair lending laws," she said.
"While Eric and I have had disagreements on policy and legal issues related to fair lending, I have found him to be collegial, thoughtful and meticulous in our interactions. Under his tenure he has allowed us to continue to advance our fair lending supervisory and enforcement work and approved proposed new matters as well."
This story was updated to include comment from Patrice Ficklin.